Bella Lively & Nightshade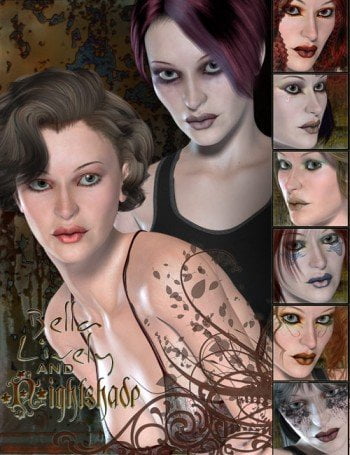 A classic beauty and her ghostly alter ego: Bella Lively and Nightshade. A host of options are presented in this package to cast Victoria 4.1 in the role of charmingly natural girl next door, gothic pinup model, or hauntingly beautiful spirit of the night.
Twenty makeup options, a full dozen brow colors, and a full shader set each for Bella Lively and Nightshade complement her custom head morph to create a truly unique and easily customizable look. All textures are high resolution, so you never need to fear getting close!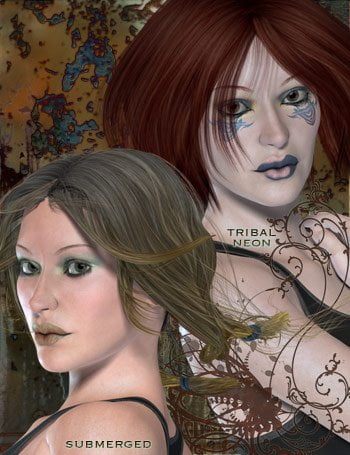 ---