Belle and Babbi Bot Bundle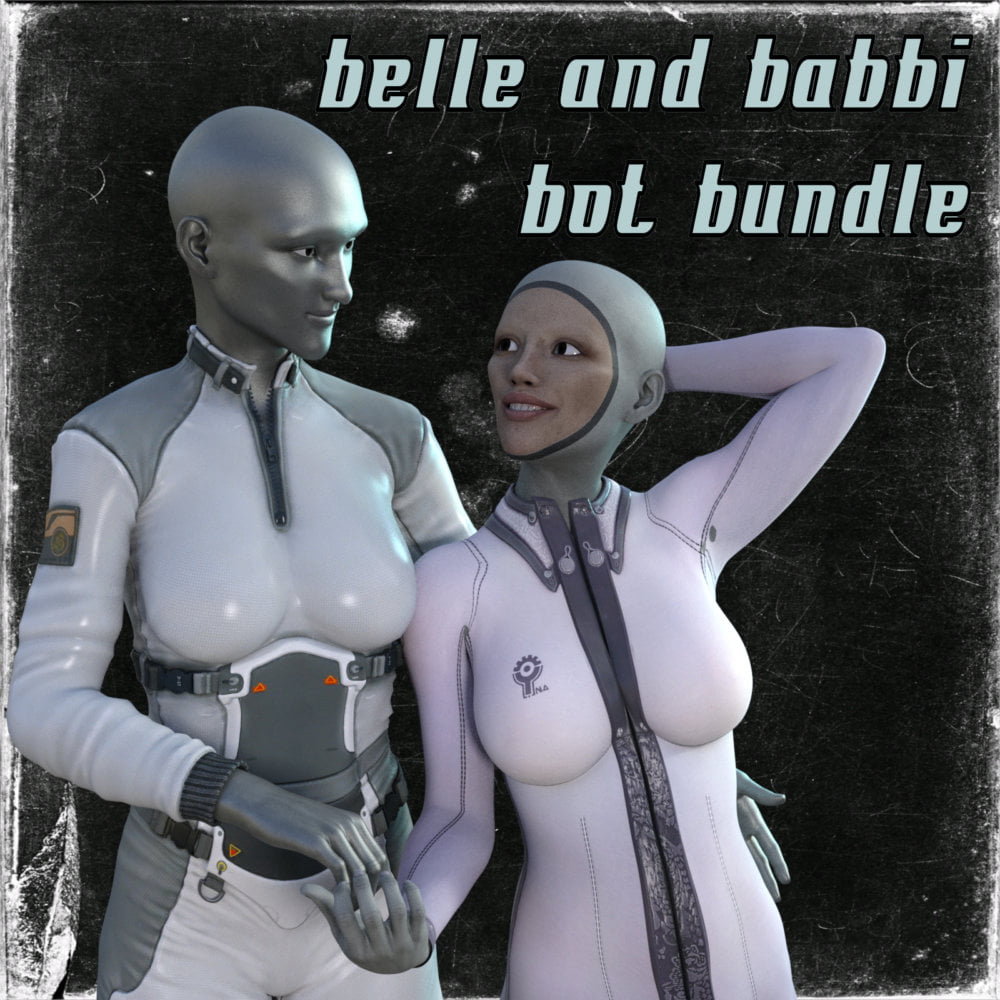 Looking for a work bot? The Belle Bot 2.0 comes fully equipped with a tall, muscular form ideal for tough working conditions. A thin layer of synthetic skin has been melded to a solid metal frame for a touch of realism. Come get your Belle Bot today!
Or perhaps companionship is what you need!
Introducing the latest in companion bot technology! The Babbi Bot is designed to stand out from other bots with its lifelike synthetic skin and realistic body shape! Though small, this model features two looks: the classic 1.0 model with clearly defined human elements, and the innovative 2.0 model that blends human and robotic shading. Purchase your companion bot today and your characters will never be alone again!
Includes:
– 1 Belle Bot and 1 Babbi Bot character
– 2 Full Body INJ/REM
– 2 Body INJ/REM
– 2 Head INJ/REM
Materials:
– Iray Skin Body MAT with 3 Basic Head Options
Belle 2.0 Bot:
– 3 face options
Babbi 1.0 Bot
– 6 face variations
Babbi 2.0 Bot
– 4 makeup options
– 4 lip options
The package was tested in DAZ Studio 4.9 on PC/Mac.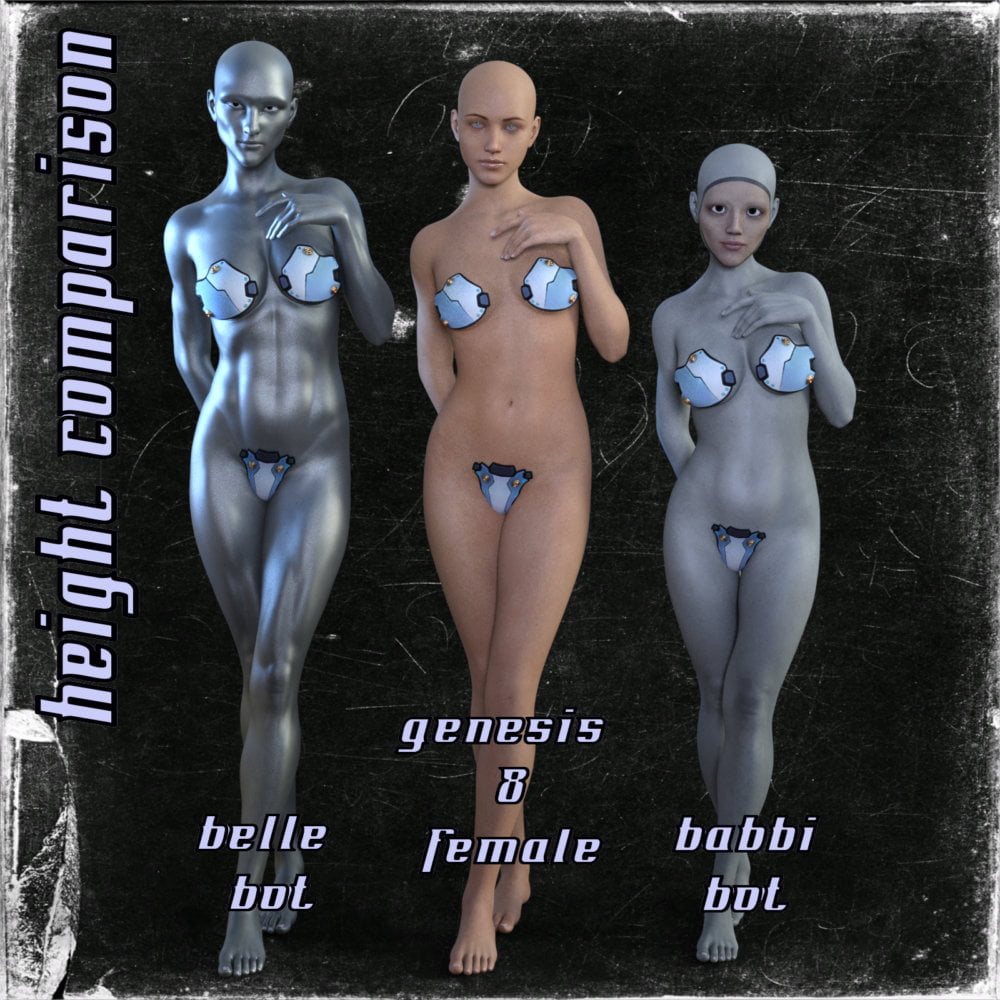 ---