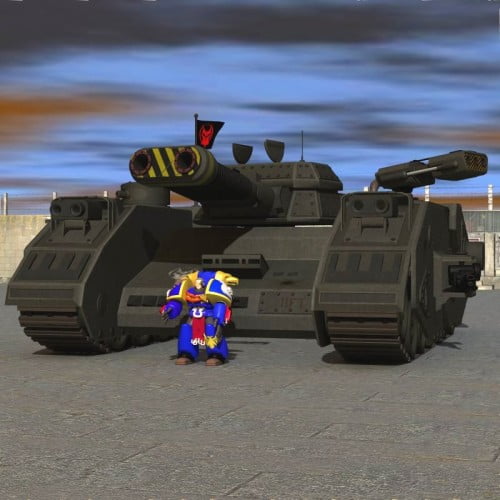 Product Description
The BFT Tank is a futuristic tank the BFT comes equipped with Twin Main Cannons, 2 side mounted Plasma array guns, 2 X side mounted twin guns at the rear, a side turret gun, a triple rocket launcher and a rear facing single gun.
All weapons can be aimed and hatches can be opened.
Morphing flag and animated tracks. All of which can be controlled from the Tank part.
The set comes with 18 preset track animations Fast, Medium and Slow, Forward or Reverse, Left, Right or Both. The Big Fist Tank (Oh! sorry what did you think it stood for), is one hell of a beast.
Product Features
BFTank cr2 and .obj
18 X Animated track poses
Forward Fast Speed
Reverse Fast Speed
Forward Medium Speed
Reverse Medium Speed
Forward Slow Speed
Reverse Slow Speed
Left Forward Fast Speed
Left Reverse Fast Speed
Left Forward Medium Speed
Left Reverse Medium Speed
Left Forward Slow Speed
Left Reverse Slow Speed
Right Forward Fast Speed
Right Reverse Fast Speed
Right Forward Medium Speed
Right Reverse Medium Speed
Right Forward Slow Speed
Right Reverse Slow Speed
Moving Parts :-
Main Turret Rotate
Main Cannon Elevate
Plasma Arrays Aim
Rear Twin Guns Rotate
Ladder Gun Up/Down , Left/Right
Rocket Launcher Swivel/Elevate/Fire
Side Turret Rotate
Driver Hatch Open/Close
Rear Doors Open/Close
Turret Hatch Open/Close
Engine Hatch Open/Close
Track Access Left Open/Close
Track Access Right Open/Close
Flag Direction and Morphs
Wheels Turn
Tracks Morph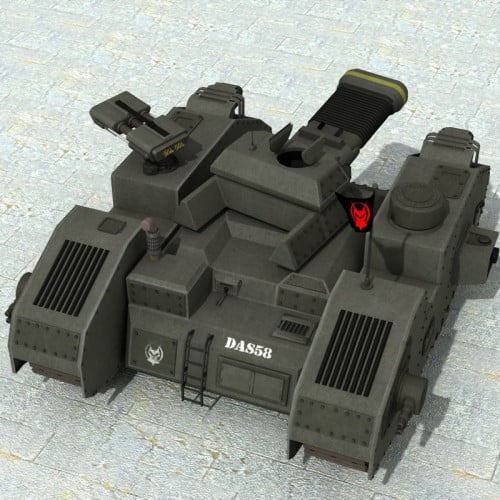 ---