Biscuits Fantasy Fabrics Merchant Resource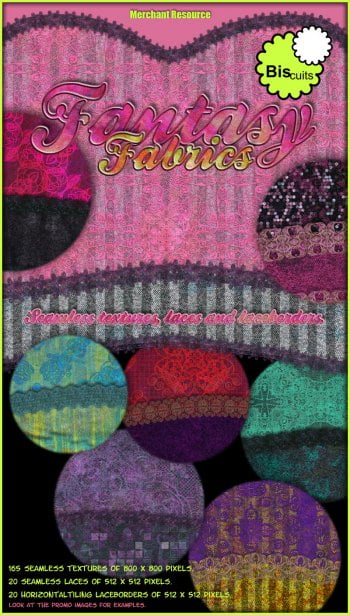 Biscuits Fantasy Fabrics Merchant Resource This is a big pack of merchant resource fabrics, laces and laceborders. The texture pack contains: 165 seamless textures of 800 x 800 pixels. 20 seamless laces of 512 x 512 pixels. 20 horizontaltiling laceborders of 512 x 512 pixels.
If you are a clothing (texture) designer be inspired to make some hippie, punk, gothic, sweet, glam, spicy, grungy, or rock fashion. Ofcourse you can use these textures also as 3D furniture fabrics, backgrounds, webdesign or scrapbooking. The 165 seamless fabric jpg textures have trend fantasy designs. There is a mix in pattern-style, free-style and simple-style. A set of 20 lace png textures on a transparent background, to mix on top of the fabrics or use as seethrough lace. Also included are 20 matching seamless (horizontal tile) lace borders with a transparent background (png).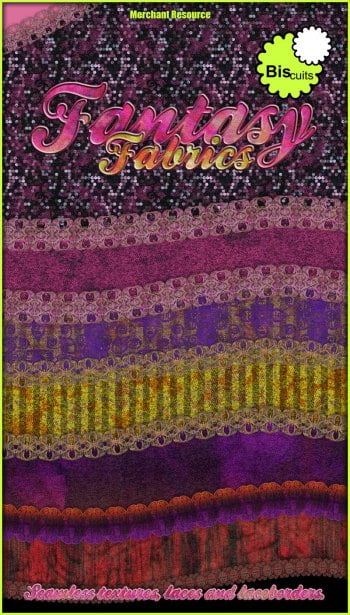 ---