Biscuits Sparkle IDL Merchant Resource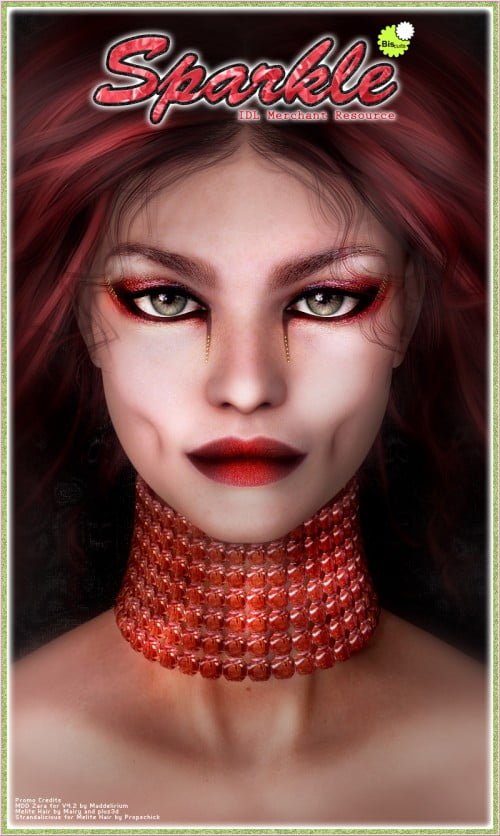 If you need some sparkling, twinkling, glitter and shine!
The product consists of 10 props and over 60 materials for Poser 9 and Poser Pro 2012.
It is usable for many things:
Fantasy, Magical, Royalty and Treasure scenes.
Make a scepter for your wizard.
Make a goblet from an ordinary cup.
Make the crown for your queen heavy with emeralds.
Clothing, accessories and object decoration.
Sparkly belts.
Glitter shoes.
Gemstone buttons.
Fairy wings.
Jewellery
Diamond Rings.
Magical Necklaces.
Standalone as bodyjewellery, nailart or earrings.
The Materials can be used for every included prop and any other prop because of the single material files.
Also experiment!
Use a material on a light.
Use the material on nails.
Especially made to use with IDL in Poser 9 and PoserPro 2012! With Gamma Correction gives the best results.
Included is the main promo scene and a basic idl setup, with a idldome with texture and lightsetup and my rendersettings.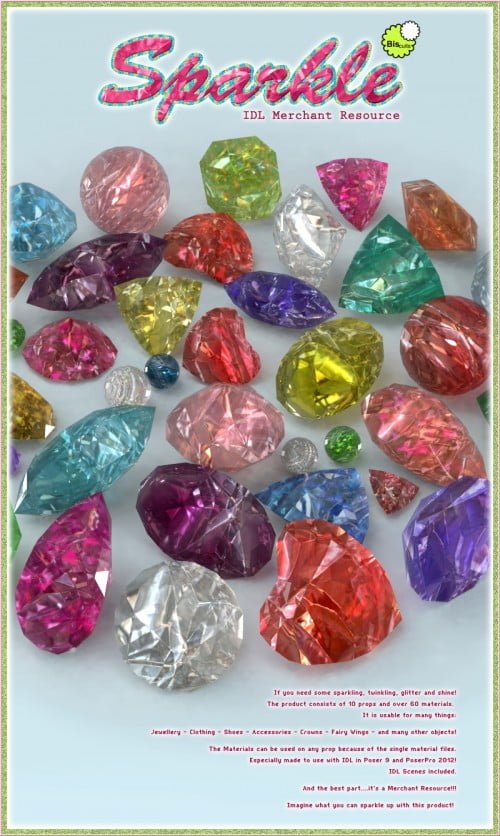 ---