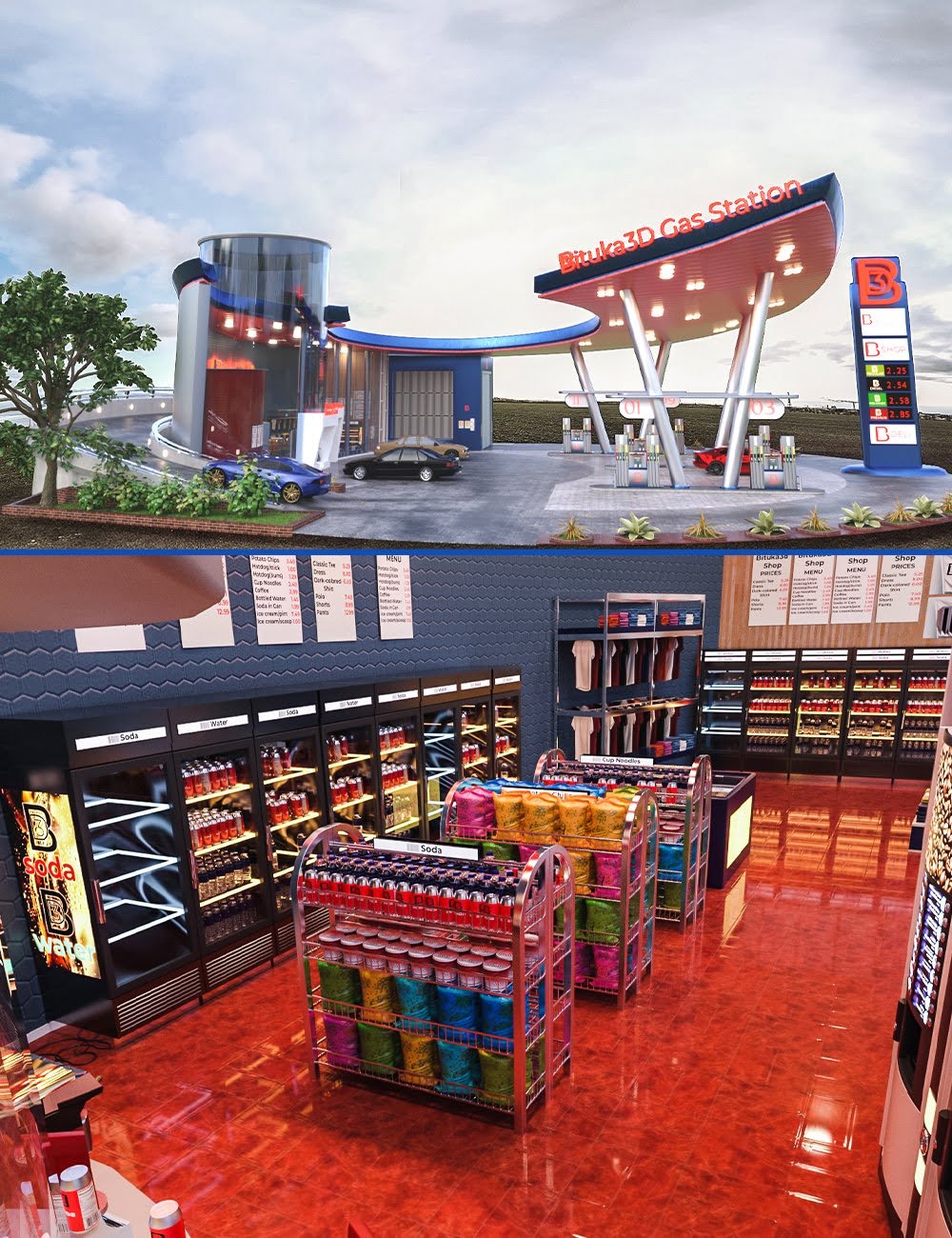 ---
Bituka3d Gas Station
The Bituka3d Gas Station gives you a gas station that has everything your characters need!
Bituka3d Gas Station features a pump gas station, a convenience store and a car wash. A ramp was placed going to the back of the convenience store going down into a car wash. Clearly, Bituka Modern Gas Station has it all. Your characters don't need to go to different environments to buy stuff, to have your car washed, and fill gas – the Bituka3d Gas Station has it all!
Get the Bituka3d Gas Station for your travel, late night and on the road scenes today.
Note: The cars are not rigged. They are only static props.
---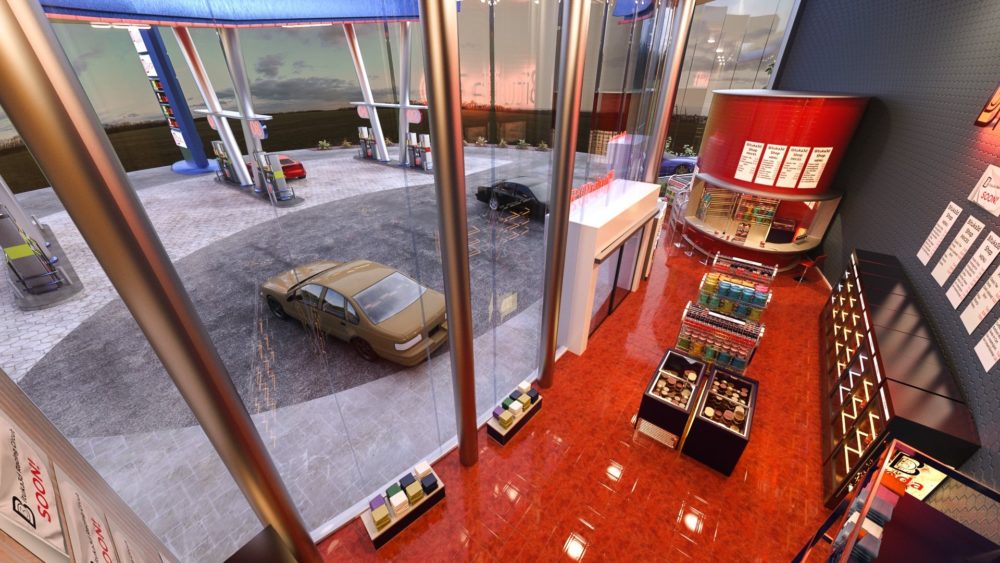 ---