Black Market Blades: Silent Death Props and Poses for Genesis 8 Female(s)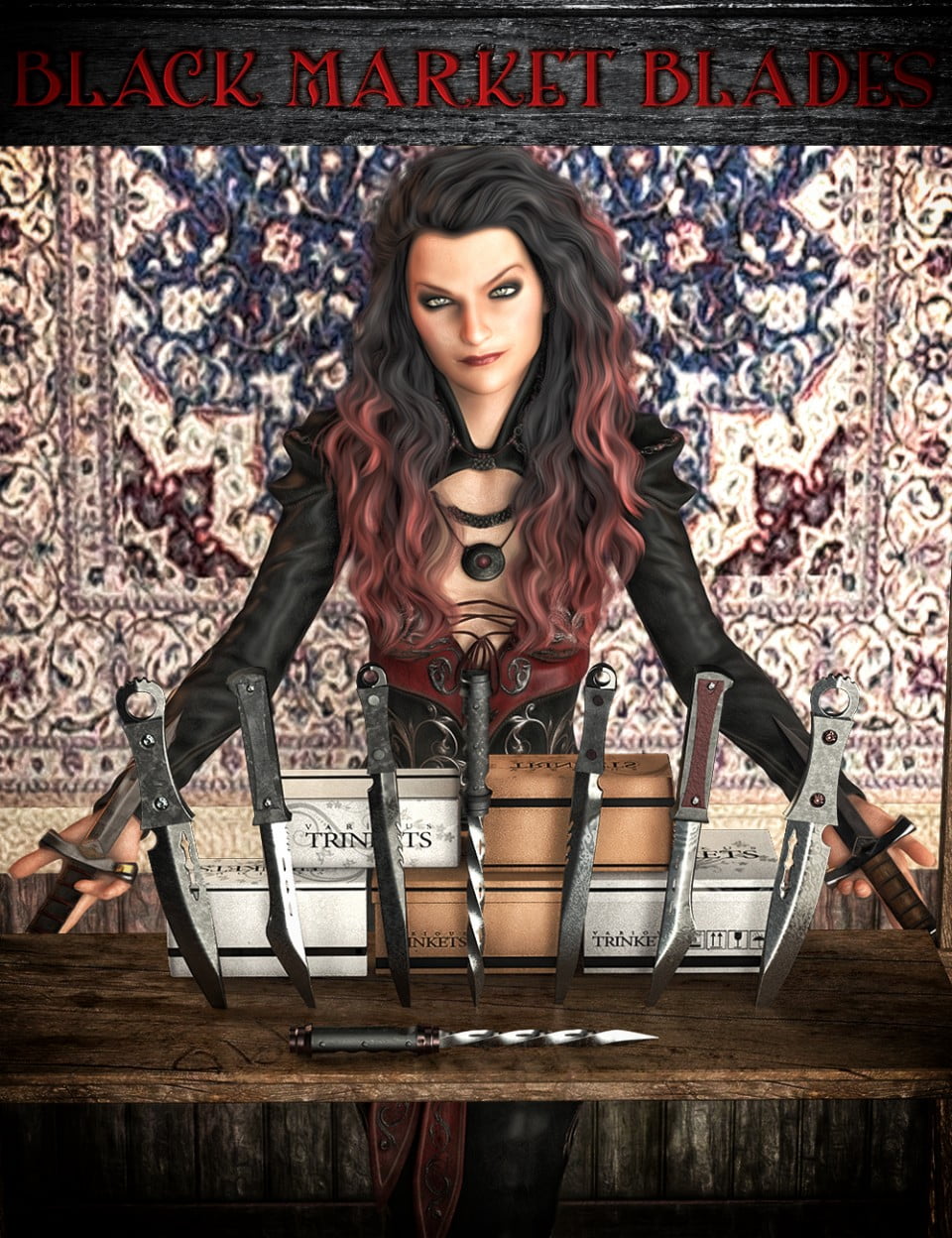 Whether it's an assassination attempt or a ritual sacrifice, Black Market Blades is your first and last stop for all your edged weapon needs.
Black Market Blades is a set of 5 knife props with two material settings each. The blades come with one static prop and two smart props for left and right hands. The set also includes 7 poses for use with your knives and their mirrored counterparts as well as 7 expressions.
What's Included and Features
Black Market Blades: Silent Death Props and Poses for Genesis 8 Female(s): (.DUF)
05 Static Blade Props:
Ceremonial
NightShade
Silence
Stealth
Twisted Death
05 Left Hand Smart Props:
CeremonialLH
NightShadeLH
SilenceLH
StealthLH
Twisted DeathLH
05 Right Hand Smart Props:
CeremonialRH
NightShadeRH
SilenceRH
StealthRH
Twisted DeathRH
10 Materials (Iray only)
Ceremonial Red & Black
Ceremonial Wood
NightShade Black Camo
NightShade Red & Black
Silence Black Camo
Silence Red & Black
Stealth Black Camo
Stealth Red & Black
Twisted Death Black Camo
Twisted Death Red & Black
14 Hierarchical Poses:
07 Original Poses
07 Mirrored Poses
07 Expressions
Textures Include:
64 texture, normal, bump, specular, glossy, diffuse, roughness and metallicity maps (2048 x 2048)
Daz Studio Iray Material Presets (.DUF)
Daz Studio 3Delight Material Presets (.DUF)
Notes
This product includes:
1 DSON Core Installer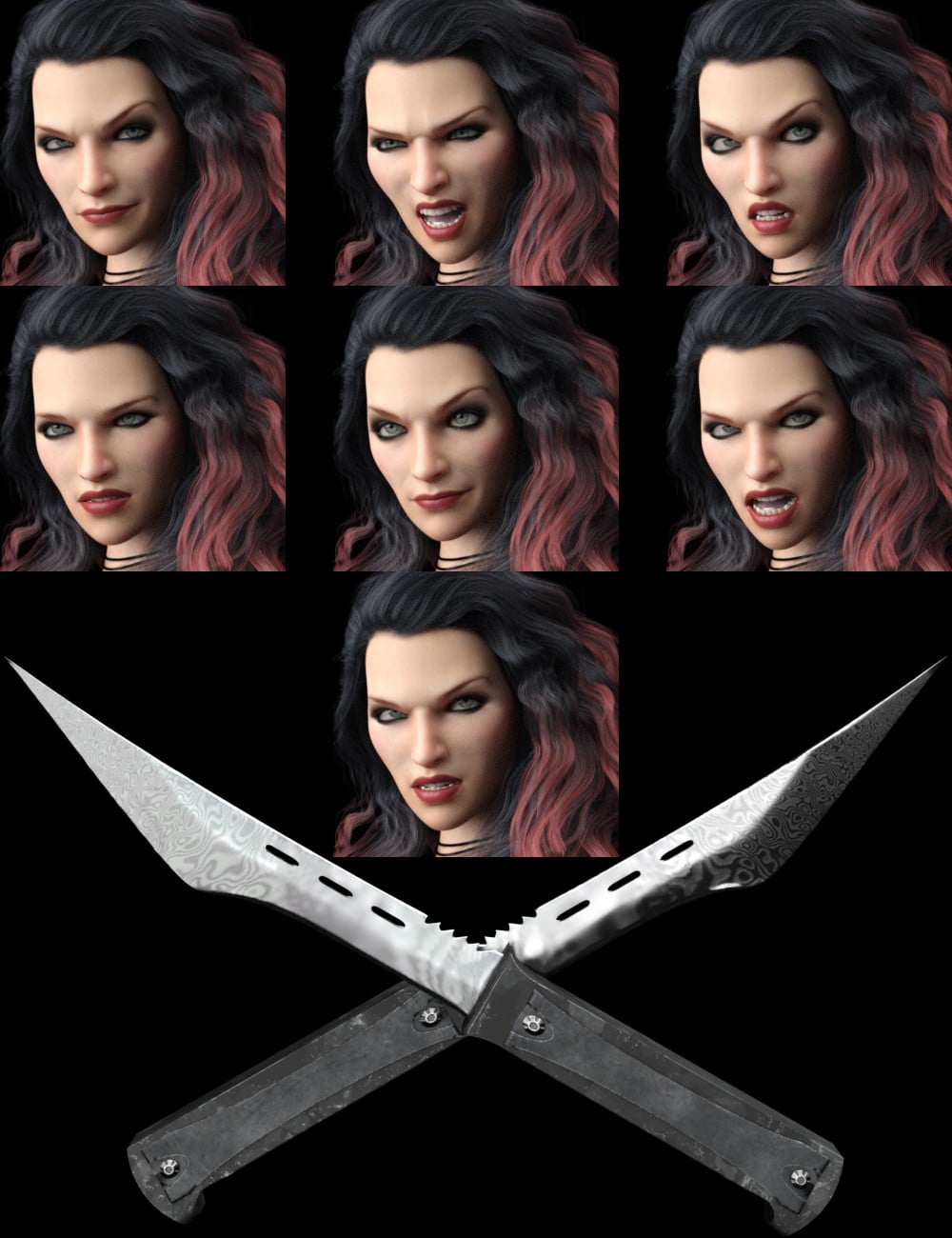 ---