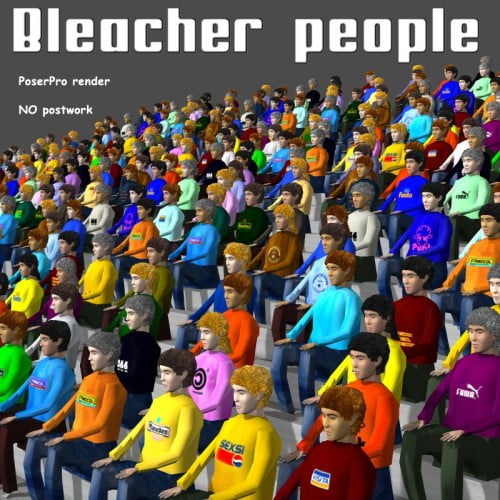 A super low poly set of people for your crowd scenes. All the people are 3d so you can render from various angles and lightning conditions.
There are single male, female props and a pack of 4, 7 and 45 people so that you can make any combination.
Every prop has morphs for rising hands stand up and shout.
Every single character has only about 1100 vertices in order to be able to include a create number of people in your scene.
29 material files to dress the fans your own way.
Poser P6 and up. Not tested in DAZ Studio.
---