Blunderbuss and Poses for Genesis 3 and 8 Male(s) and Female(s)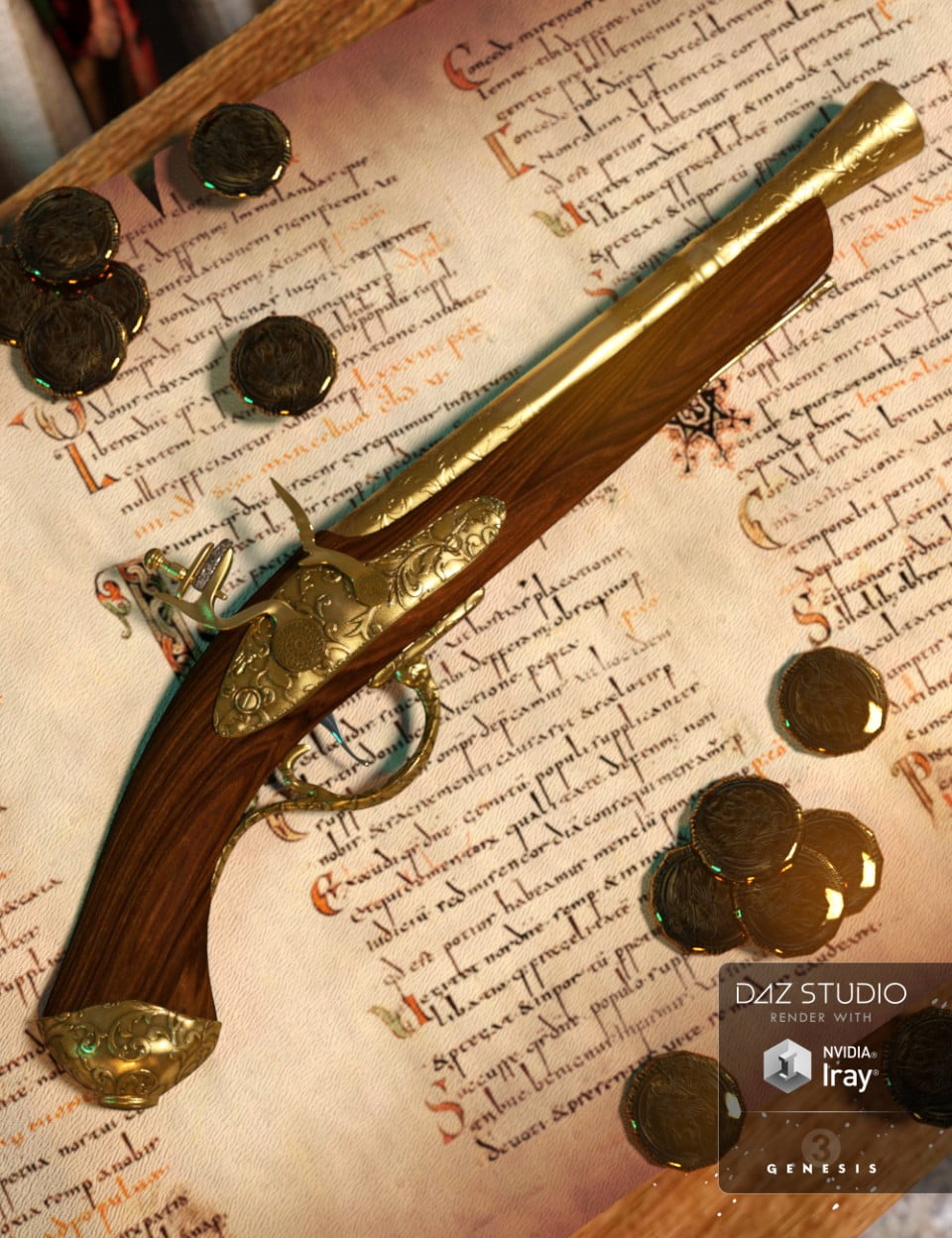 UPDATED:  2017-12-13 – Added Genesis 8 Presets.
The Blunderbuss is a muzzle- loading gun with a short and large caliber barrel. It was also commonly carried by officers on naval warships, or pirates for use in close-quarters boarding actions.
Blunderbuss includes a Right hand and Left hand gun, some textures variations and hierarchical hands pose presets, for Genesis 3 Male(s) and Genesis 3 Female(s).
What's Included and Features
Blunderbuss and Poses for Genesis 3 Male(s) and Female(s) (.DUF)
Blunderbuss Left Hand
Blunderbuss Right Hand
Material Options:
A_Left Body
A_Right Body
Left Bronze Blunderbuss
Left Silver Blunderbuss
Right Bronze Blunderbuss
Right Silver Blunderbuss
Poses:
Blunderbuss 01
Blunderbuss 02
Blunderbuss 03
Blunderbuss 04
Blunderbuss 05
Blunderbuss 06
Blunderbuss Left Hand Pose
Blunderbuss Right Hand Pose
Textures Include:
14 Texture, Bump, Specular and Glossy Maps (4096 x 4096)
Daz Studio Iray Material Presets (.DUF)
Daz Studio 3Delight Material Presets (.DUF)
Notes
This product includes:
1 DSON Core Installer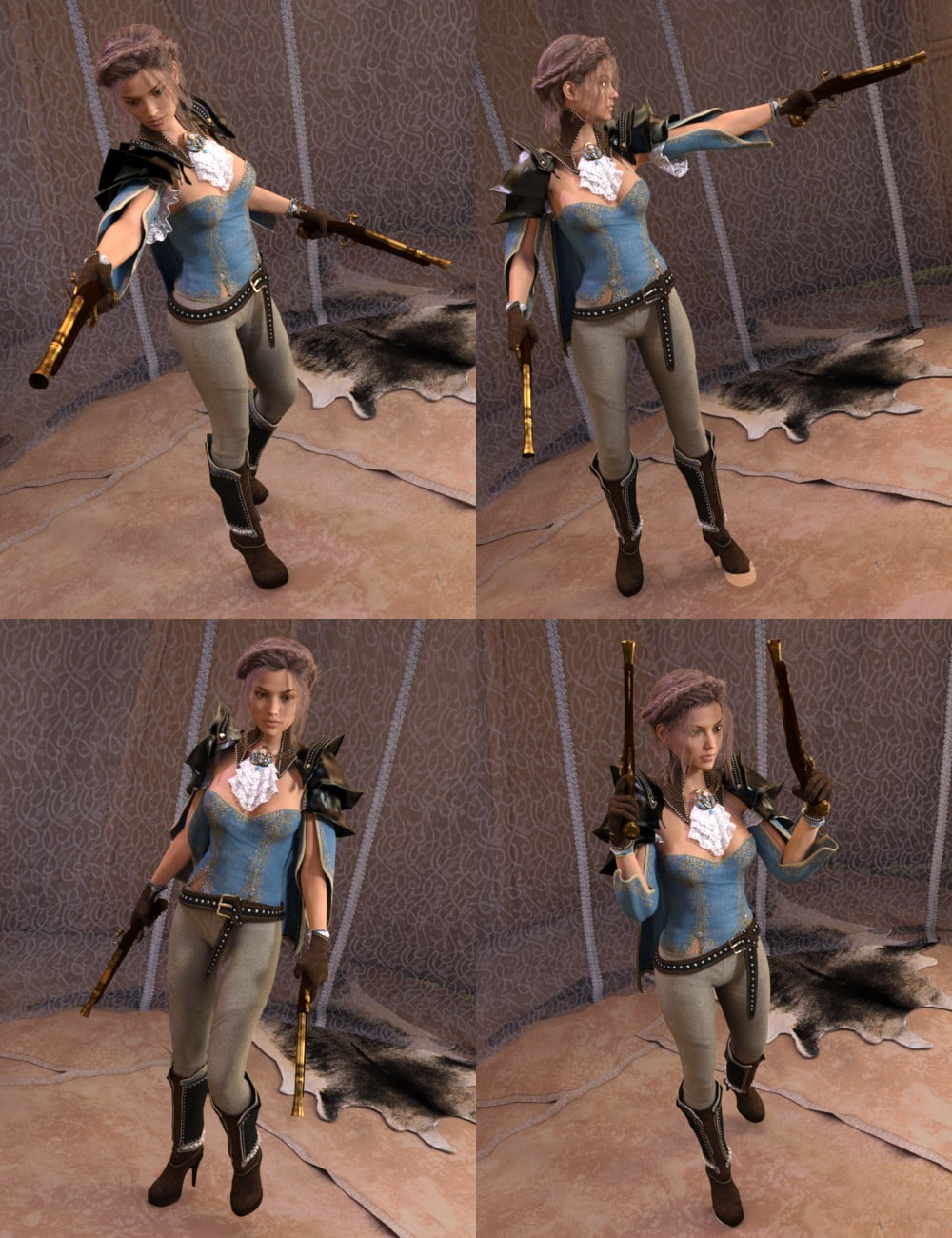 ---