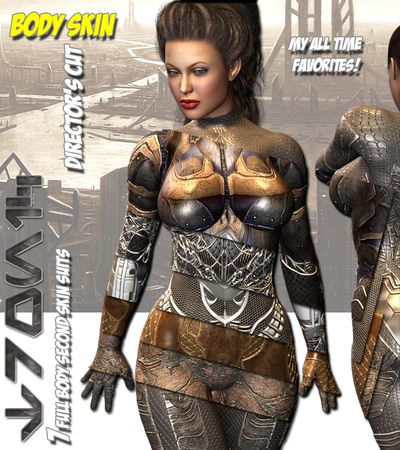 Clearly, I love second skins. For a fantastic combination that shows off the feminine form with fantasy or sci-fi appeal, in a product that animates flawlessly without pokethrough I accept no substitute.
Well, it was time to put together a sort of editor's choice… I went back through ALL the second skins I have created to date for Renderosity, and put 7 of my top favorites together for the first time into one dandy little package.
So without further ado I present the Body-Skin Director's Cut: This pack includes full body MATs for the Spider Queen, Tronic, Arcane Witch, Time Warrior, Mecha, Battle Guard, and Elven Armor- all presented together at an unbeatable price!
*Note this package features the FULL suits only (neck to toe); so if you want to chop up the mats into arms, legs, top, etc, you would need the original packages where these suits first appeared.
As always, these full body-suit skins use realistic reflection and depth mapping for ultra real renders!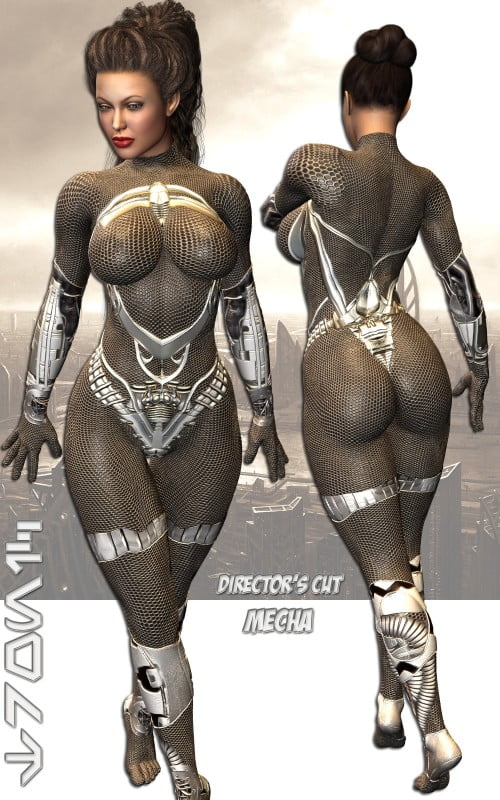 ---