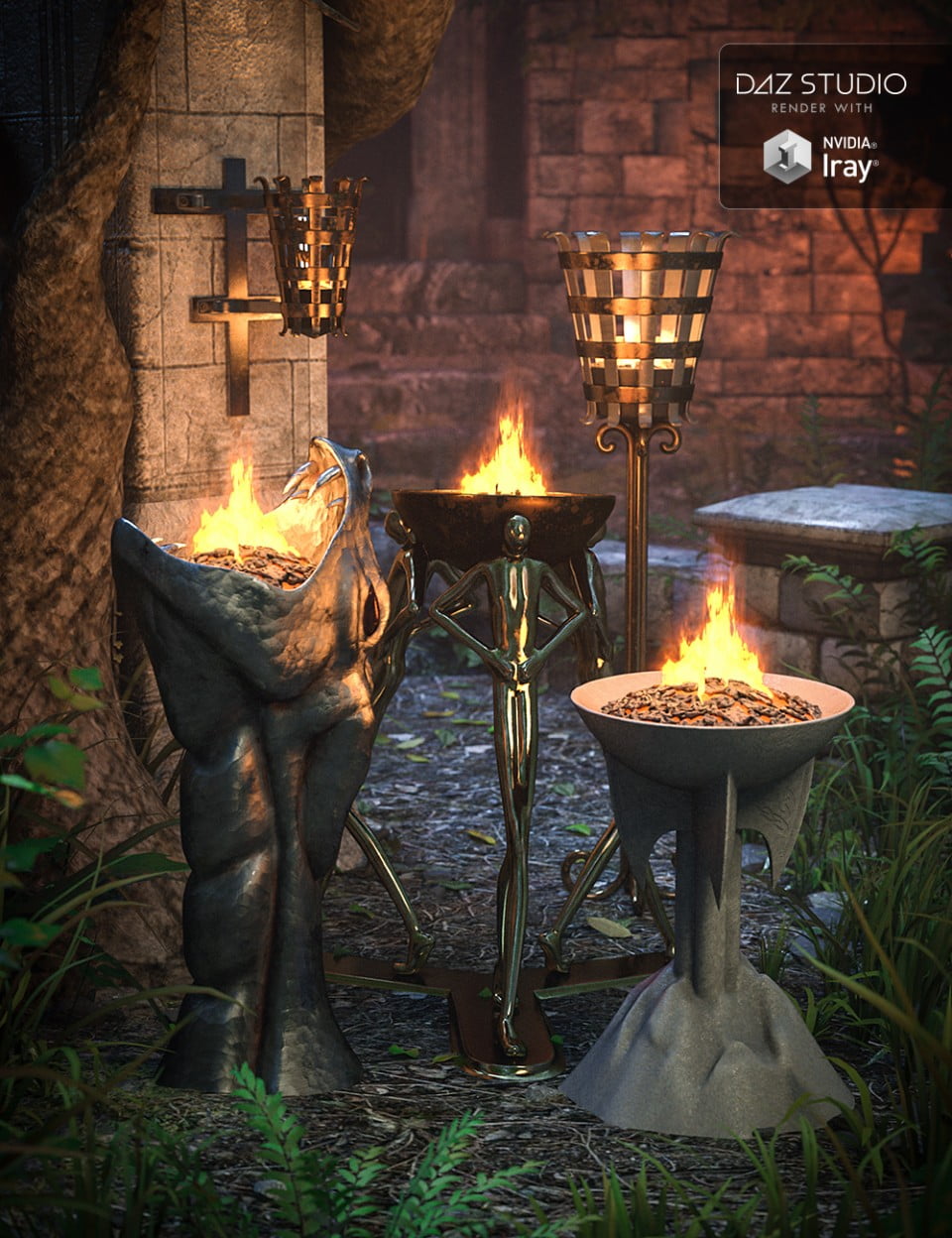 Torches burn out too fast, and candles are too dim. So the best solution for your fantasy lighting needs? Braziers!
Five different coal-fire Braziers, with corresponding lit coal fires, stand ready for your perusal. Medieval floor and wall Braziers, a delicate Fantasy Brazier, a Dwarven stone Brazier, and an iron dragon Brazier!
Let them light the way to adventure for you!
What's Included and Features
Braziers (.DUF)
Brazier Props
Dragon Brazier
Dragon Coals
Dwarven Brazier
Dwarven Brazier Coals
Fantasy Standing
Fantasy Standing Coals
Medieval Standing
Medieval Standing Coals
Medieval Wall
Medieval Wall Coals
Full set of Default Materials
Textures Include:
26 Texture, Bump, Displacement, Specular and Reflection Maps (4096 x 4096)
08 Texture, Bump, Displacement, Emissive and Transparency Maps (2048 x 2048)
Texture Templates available through the Product Library
Daz Studio 3Delight Material Presets (.DUF)
Daz Studio Iray Material Presets (.DUF)
Notes
This product includes:
1 DSON Core Installer
---