Breeze Lingerie & High Heels for V4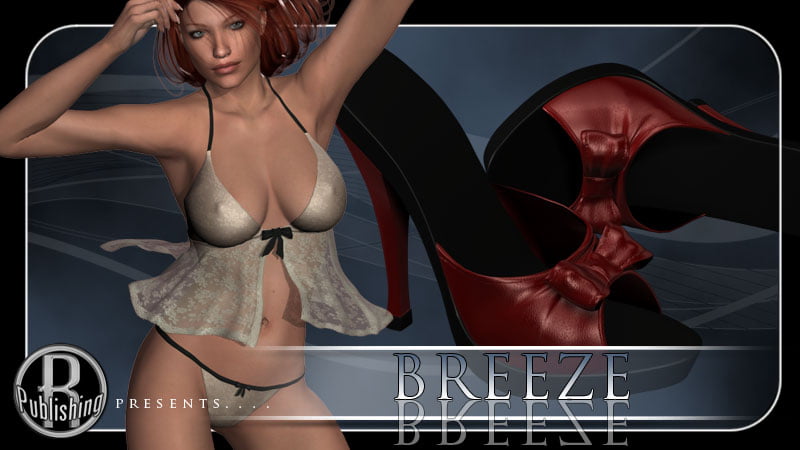 Keep your girl feeling cute and comfortable with Breeze! This outfit will have your lady looking hot and feeling cool – with 3 conforming pieces including a customizable top, bottom and fun pair of heels to complete the ensemble. Wear the top with some slacks or shorts for a chic everyday look, or use the outfit as lingerie, or use the included "Hide Flounce" mat/transmap to turn Breeze into a hot bikini bathing suit.
A multitude of morphs allow Breeze to fit just about any of girl you want to dress up. Give your character's wardrobe a breath of fresh air – get Breeze into your runtime today!
Product Requirements: Poser 6.0 or higher, Victoria 4, Aiko4, TheGirl4
---