Brock Expansion for Freak4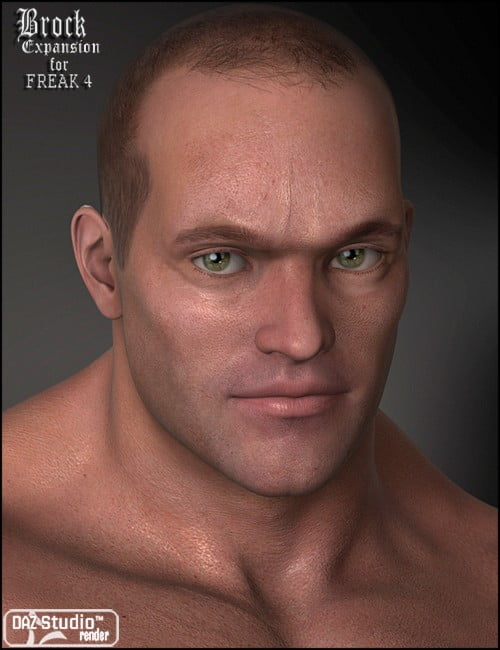 An expansion set of textures with lots of extras to use alone or mix and match with the original Brock for F4 base!?Textures include hand painted tattoos by Joshuasart, extras facial options with a bit scruff, second skin black shorts and a new head of hair!
Transform Freak 4 into a gorgeous hunk, Brock Expansion gives you loads of options for renders ranging from photo real to fantasy! He can be the guy next door to an Epic Hero or a Fallen Angel from battles past.
All MAT poses optimized for Poser 6+ and DAZ Studio!
A genital texture is not included but the textures match seamlessly with the texture include in the original Brock base.
The package also includes his shorts in a separate, layered, Adobe Photoshop file that can be opened in any 2d program that supports PSD files! Use the shorts on any of your favorite F4, M4 and H4 characters!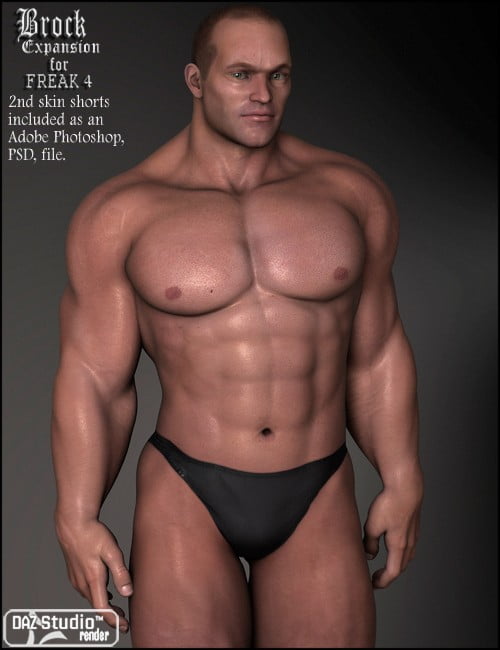 ---