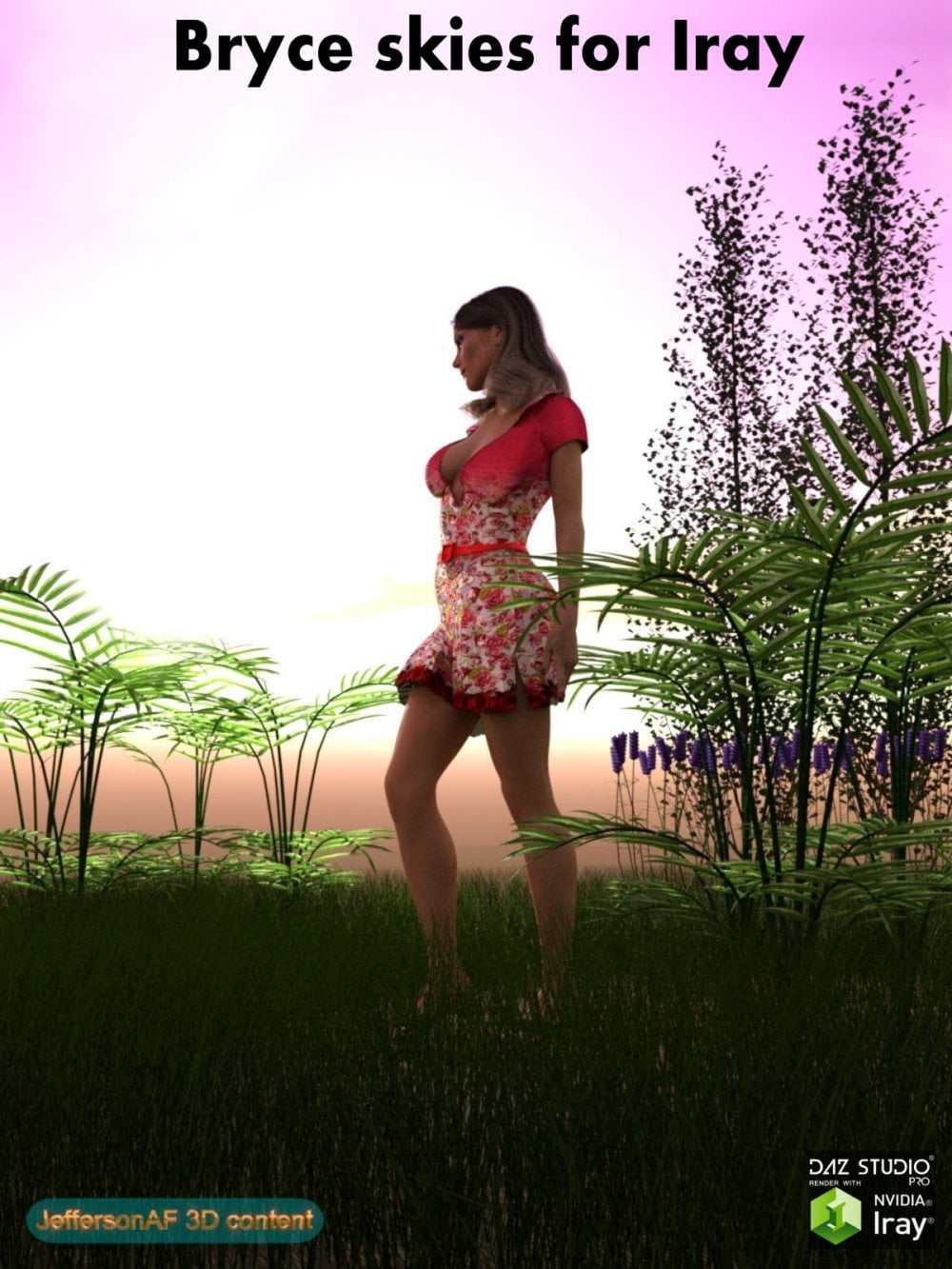 ---
Bryce skies for Iray
Bryce skies for Iray for Daz Studio 4.10.0.123 Pro.
Bryce skies for Iray, excellent for outdoor environments.
Contains ten skies with lights and camera.
Two rendering options:
Bloom Effect off.
Bloom Effect on.
Render Settings were made with:
Dome Mode – Finite Sphere
Dome Scale Multiplier – 12.00
Dome Radius – 50.00
You can increase the values depending on the size of the scenario that is used.
---
2 GRATEFUL MEMBERS
---