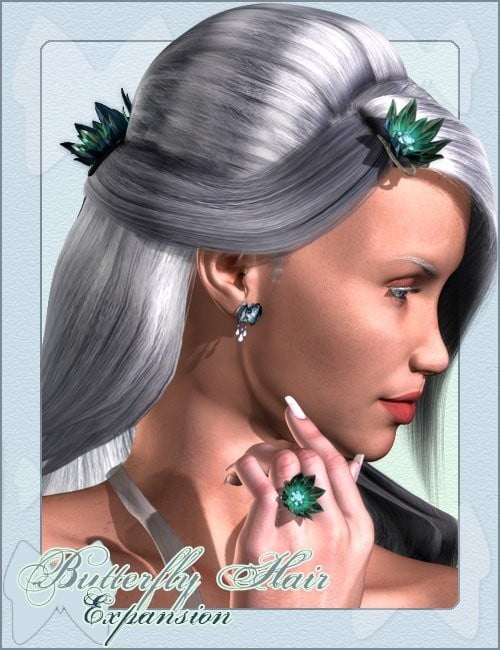 Expand the possibilities of your Butterfly Hair with this Expansion pack!
This Expansion provides five more colors for the hair and skullcaps plus a collection of jewelry props to go with the hairstyle.
Add earrings, hairpins and rings to Victoria 3 or Victoria 4 or adornments to the hairclip. Each of the new props comes with ten matching color schemes to blend into the existing and new preset styles.
Required: Butterfly Hair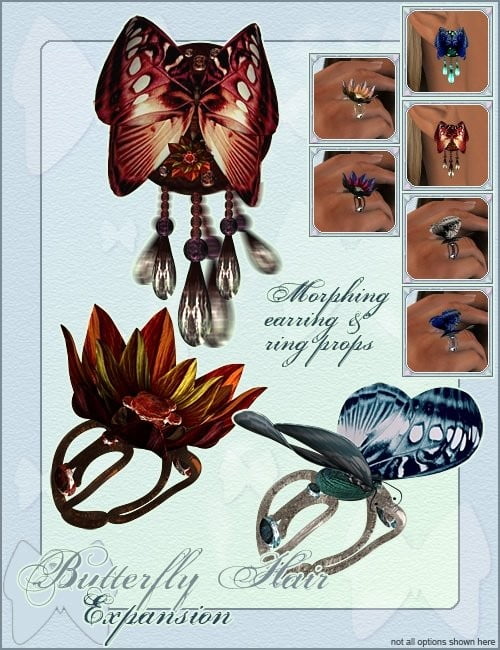 ---