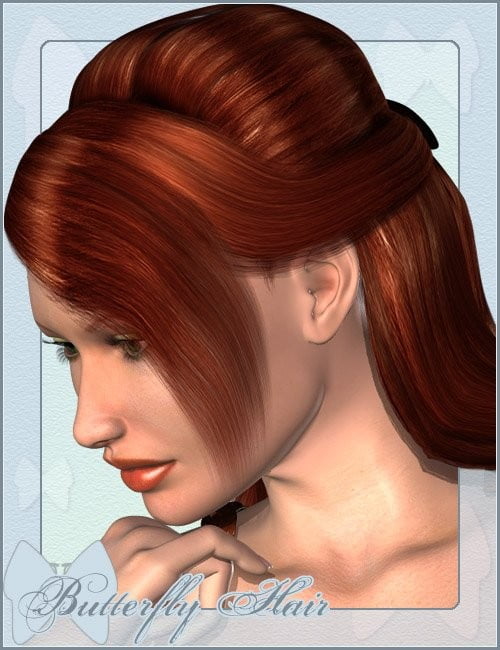 Bring a touch of classy elegance into your renders with Butterfly Hair for V3 and V4! No matter if Victoria is entering a ballroom or having fun at a party — Butterfly Hair is sure to put some glamour into your scene.
Butterfly Hair comes with a conforming hair figure for Victoria 3 and Victoria 4, as well as with a universal hair prop that has fit morphs included for Aiko 3, Aiko Realistic and Stephanie Petite.
Shader settings for Poser 5 to Poser 7 add a touch of extra realism to the hair textures that were made out of photographs of real hair.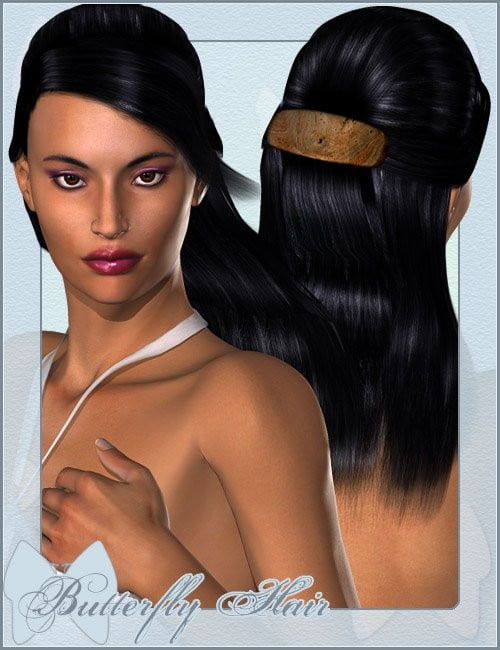 ---