BWC Girl 6 Essential PinUp Poses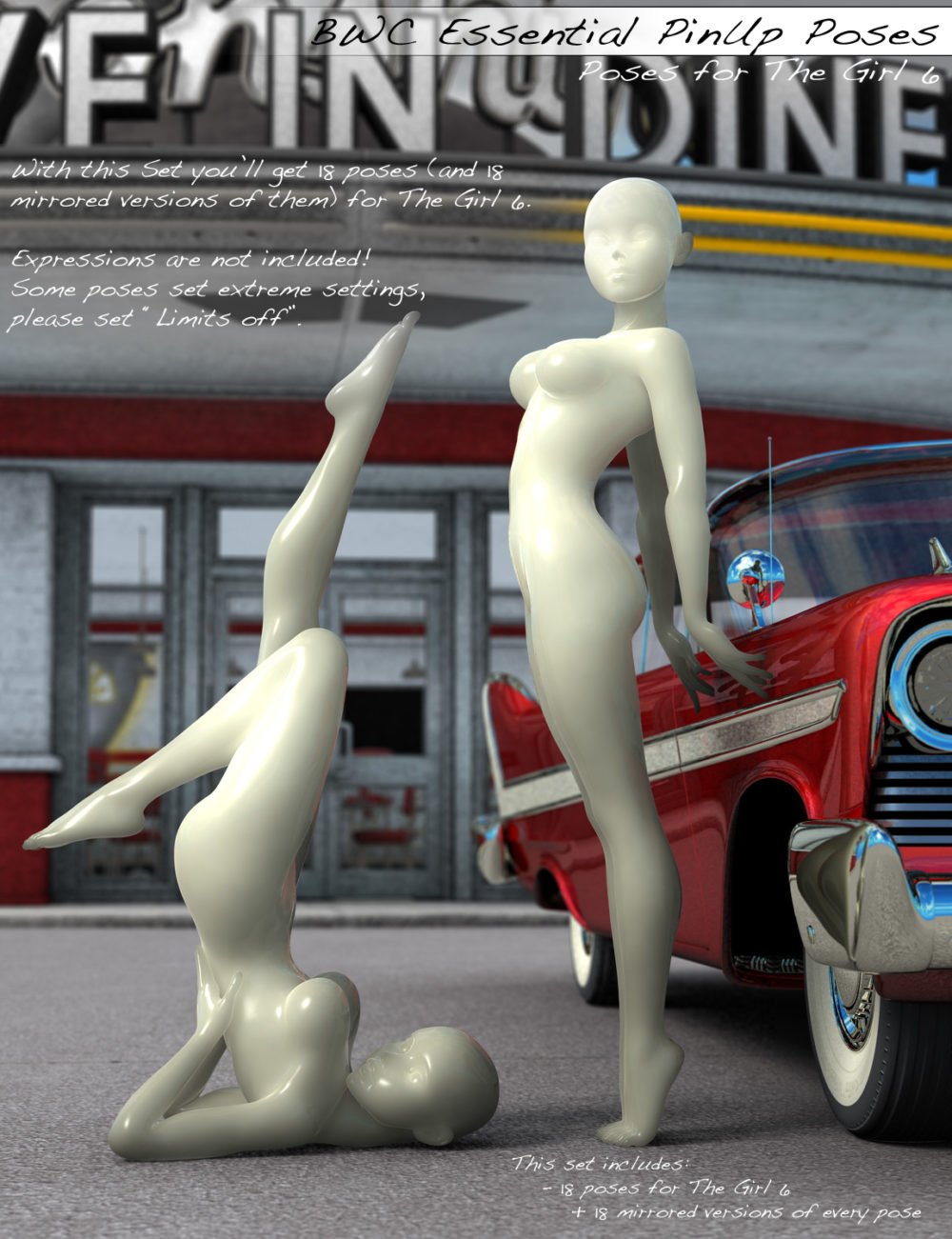 This 3D graphic design software includes a set of 18 poses for The Girl 6.
With this set of poses you can create classic and modern PinUp styled images with The Girl 6. (Facial expressions not included.)
What's Included & Features
18 Poses + Mirrored Versions for The Girl 6 (.DUF)
Notes
These poses are designed for use with DAZ Genesis 2 Female Girl 6, use with other shapes may require adjustment.
This product includes:
1 DSON Core Installer
Compatible 3D Figures Genesis 2 Female
Compatible 3D Software DAZ Studio 4.6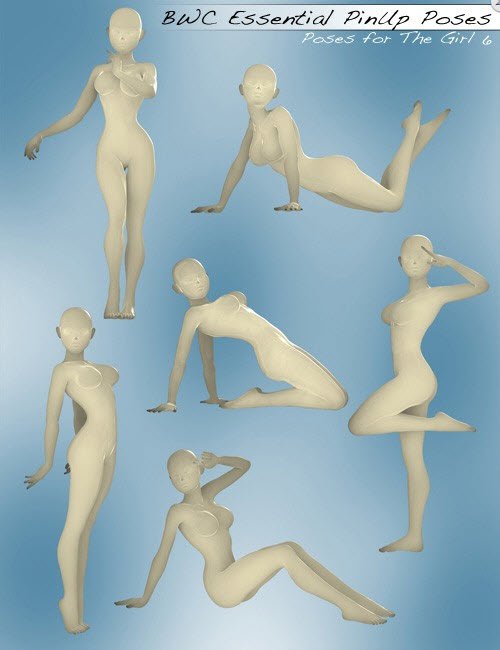 ---