BYOB G3-G8 Tiny Delights Bodygloves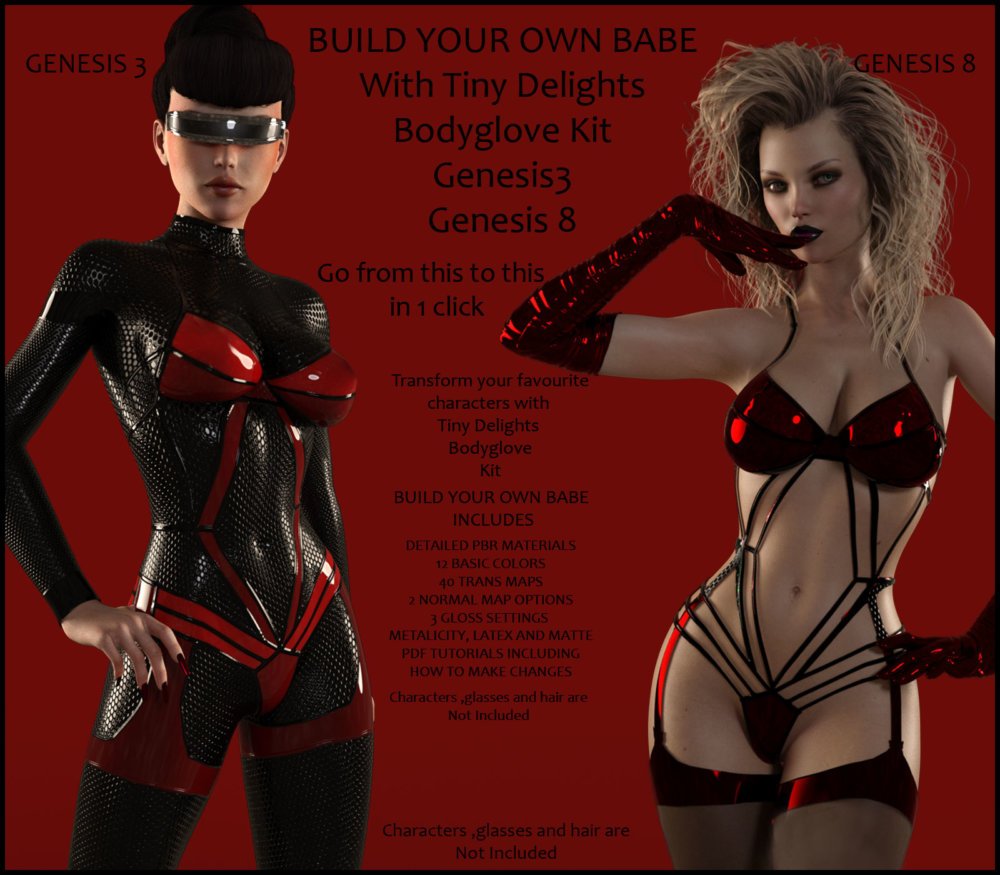 ---
BYOB G3-G8 Tiny Delights Bodygloves
lululee Designs Where Craft Meets Art
Build Your Own Babe G3-G8 Tiny Delights Bodygloves
is a set of PBR high quality, detailed bodygloves for Genesis 3 and
Genesis 8 Female.
Specially designed so you can make changes to them yourself.
A detailed tutorial showing how to make changes is included.
Beautifully hand crafted PBR materials give detailed and rich renders.
This set will fit any morphed character with no pokethrough.
Textures are of the highest quality hand crafted with PBR materials designed in Substance Designer.
If you want quality renders this is the set for you.
·DETAILED PBR MATERIALS
12 BASIC COLORS
40 TRANS MAPS
2 NORMAL MAP OPTIONS
3 SETTINGS,
METALICITY, LATEX AND MATTE
PDF TUTORIALS INCLUDING
.HOW TO MAKE CHANGES
Bodygloves are designed to work simply and easily with Daz Studio's geometry shells.
Detailed PDF tutorial is included.
---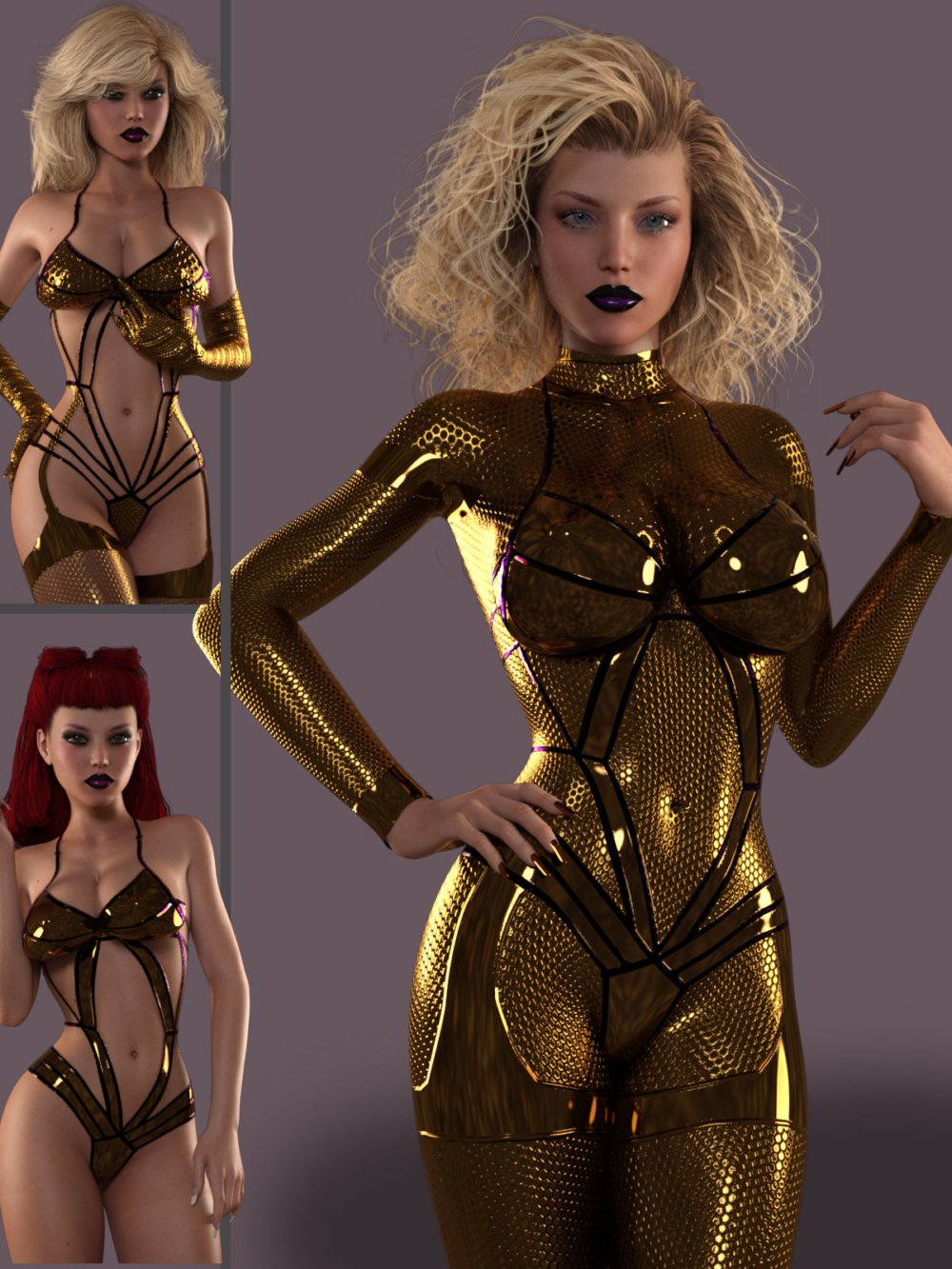 ---