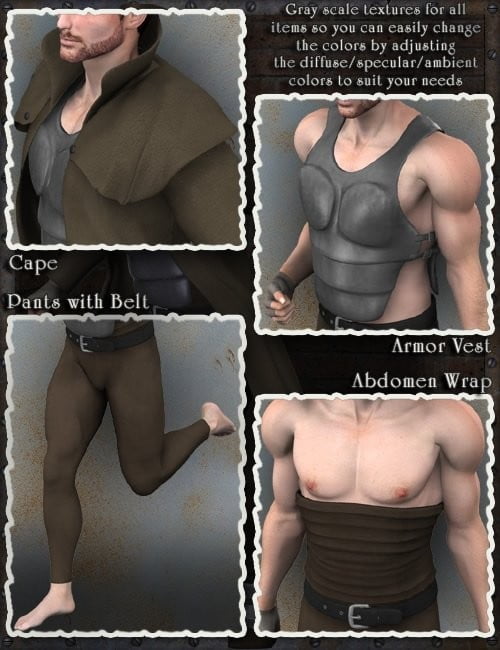 Features
10 conforming figures
Coat
Scarf
Boots
Cape
Abdomen Wrap
Armor Vest
Hat
Pants
Kneepads1
Kneepads2
Bonus Fingerless Gloves from M3's 19 Century Suit Pack included.
Bonus hi-res version of coat included.
Full Body Morphs where applicable
EasyPose Coat tails
Gray scale (desaturated) textures for all items so you can easily change the colors by adjusting the material's diffuse/specular/ambient colors to suit your needs.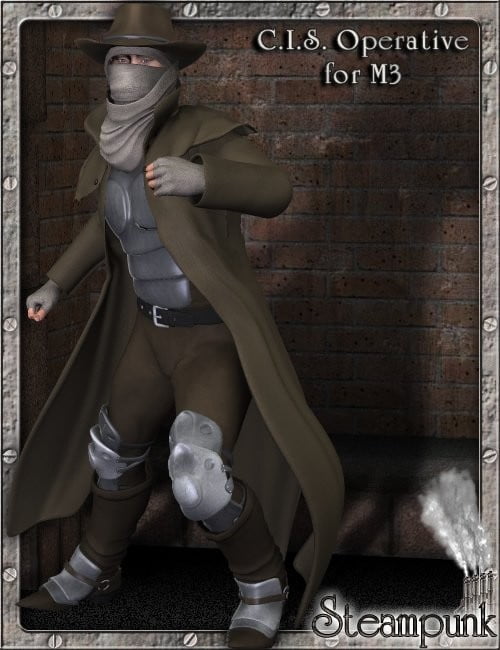 ---