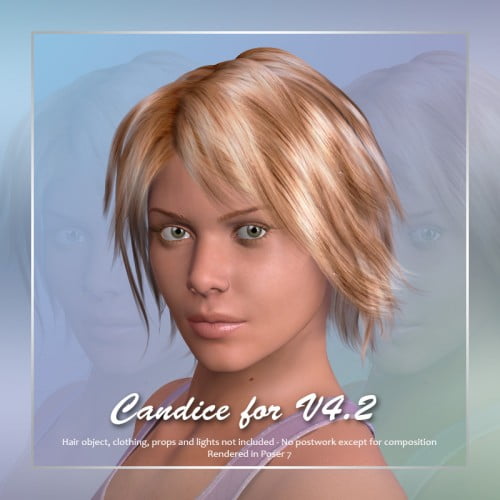 This product is produced in Poser 7 and tested in Poser 6.
This product is not tested on MACintosh systems. A proper
functionality cannot be guaranteed on MAC?s! If it works,
please let me know.
This packages does not work in Poser 4, Poser 5, Poser Pro
Package or Poser Artist!!!
MAT and MOR files of the DS version are created in DS 1.8.2.1
and not tested in older versions of DAZ Studio. DS is free!!!
So, please update to an actual version of DS. I can not
guarantee proper function in older versions.
For useage in DS, please use the special DS files included
in this package. Poser morph files will work, but the
special materials for Poser not.
1 GB minimum and 2 GB recommended in Poser 6 and 7 because
of the high resolutions of Candice?s texture set.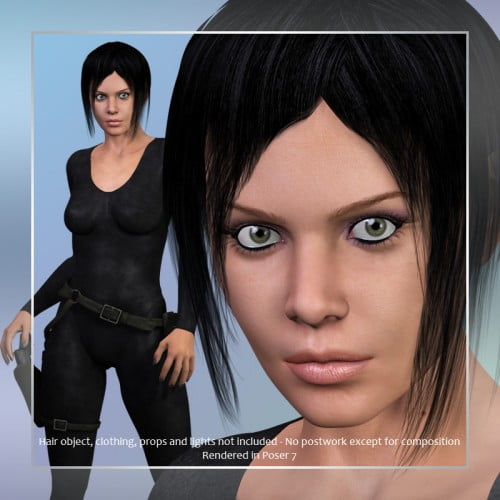 ---