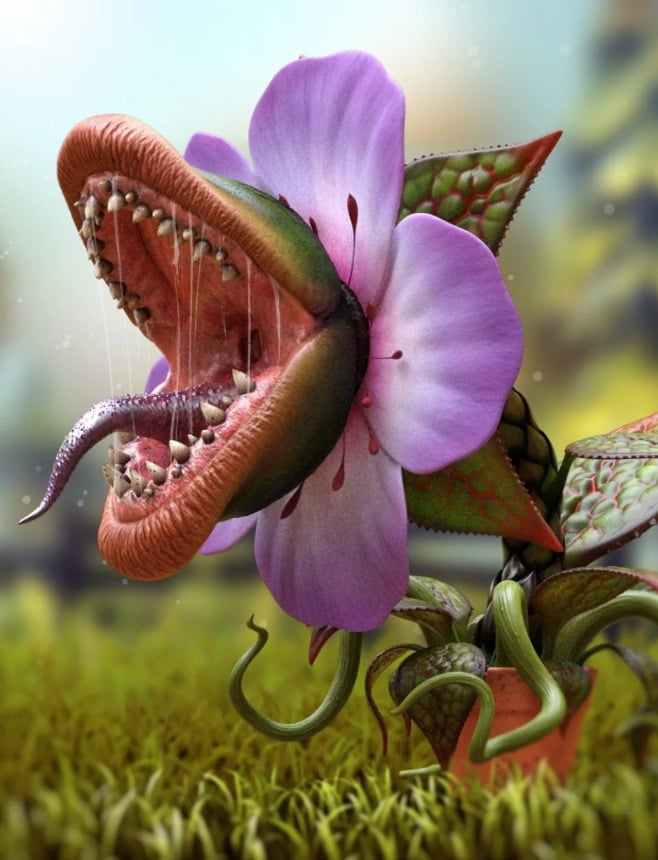 ---
Carnivorous Plant HD
A typical anthropomorphic carnivorous plant, 12.7 ft tall (388 cm), over 150k polygons with base resolution level. It comes with 2 level of HD details that exalt its veins and wrinkles, rigged stem, mouth and tongue (extendable and movable as a tentacle).
Four rigged roots, and other morphs for the body and head, 3 different colors for petals and an extra bloody texture for your horror scenes, 129 maps allow you to have a different texture for each leaf and petal. It also includes 8 starting poses for the plant with other 6 corresponding poses with expression for Genesis 8 Male and Female base characters.
Have fun feeding your plant!
---
---