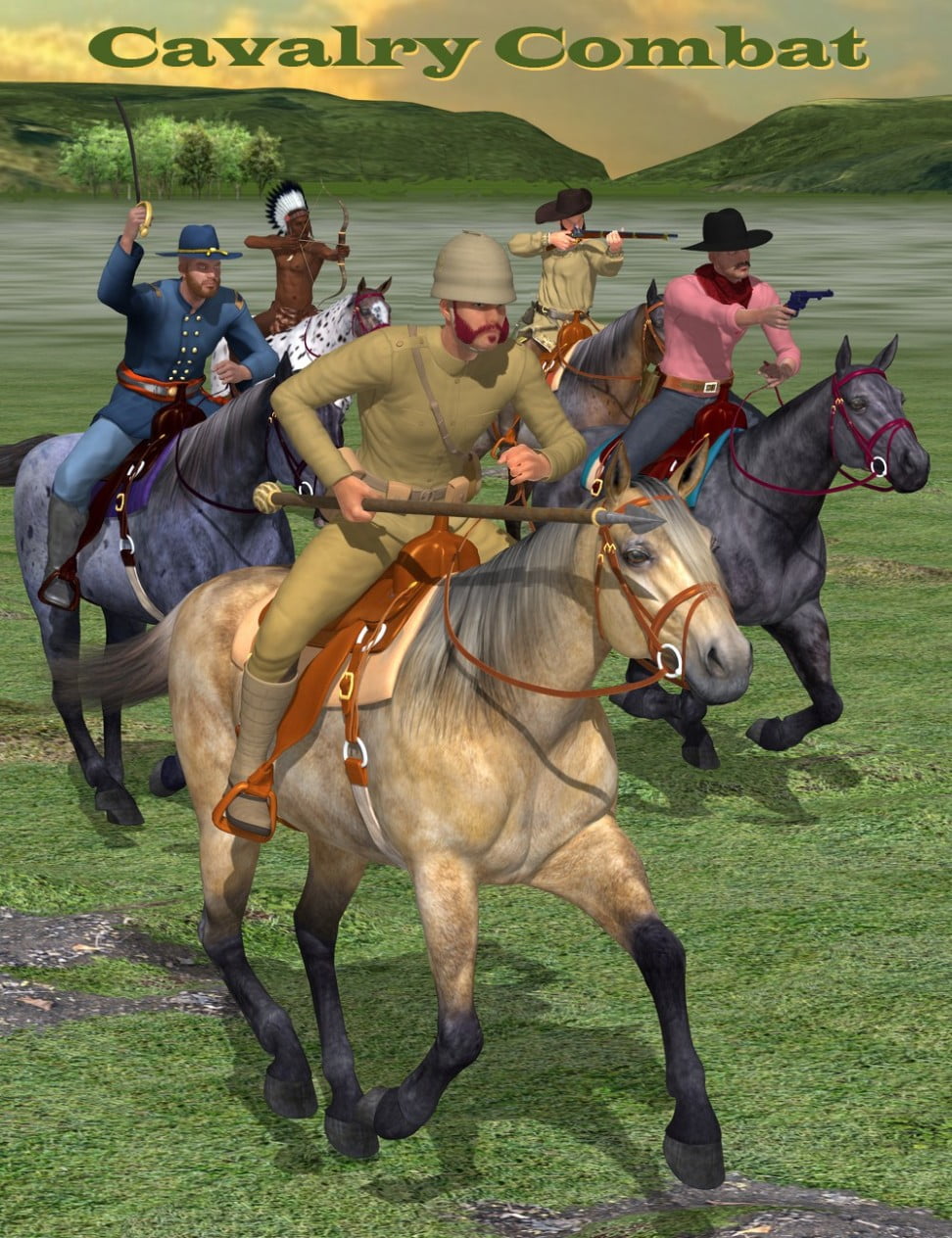 Mount up and ride to glory!
Cavalry Combat for Michael 6 is a troop of mounted warriors brandishing a variety of weapons. Included are 95 total poses for Archers, Lancers, Swordsmen, Musketeers, and Pistoleros.
Each of the 16 scene ensembles is comprised of four poses for the Rider, DAZ Horse 2, and the Western Saddle and Bridle. Each ensemble is custom posed to fit the action. There are five rider & five horse poses for Bareback Warriors, for use as primitive opponents. All 21 horse poses are different.
Included are 21 partial seating poses for each rider, allowing modifications of the actions. Hand poses are set to accept a variety of weapons.
This set is oriented so that my other DAZ Horse 2 poses can be integrated into these actions. These cavalrymen can be pitted against one another. See the ReadMe for some tips.
Included is a Colt Frontier revolver. The .45 six-shooter is provided free by Questor.
Since Man domesticated the Horse in the southern Russian steppes way back in the stone-age the mounted warrior reigned supreme for thousands of years.
And the fight is not over yet!
Notes
This product includes:
1 DSON Core Installer
Required Products:
DAZ Horse 2
Western Saddle for DAZ Horse 2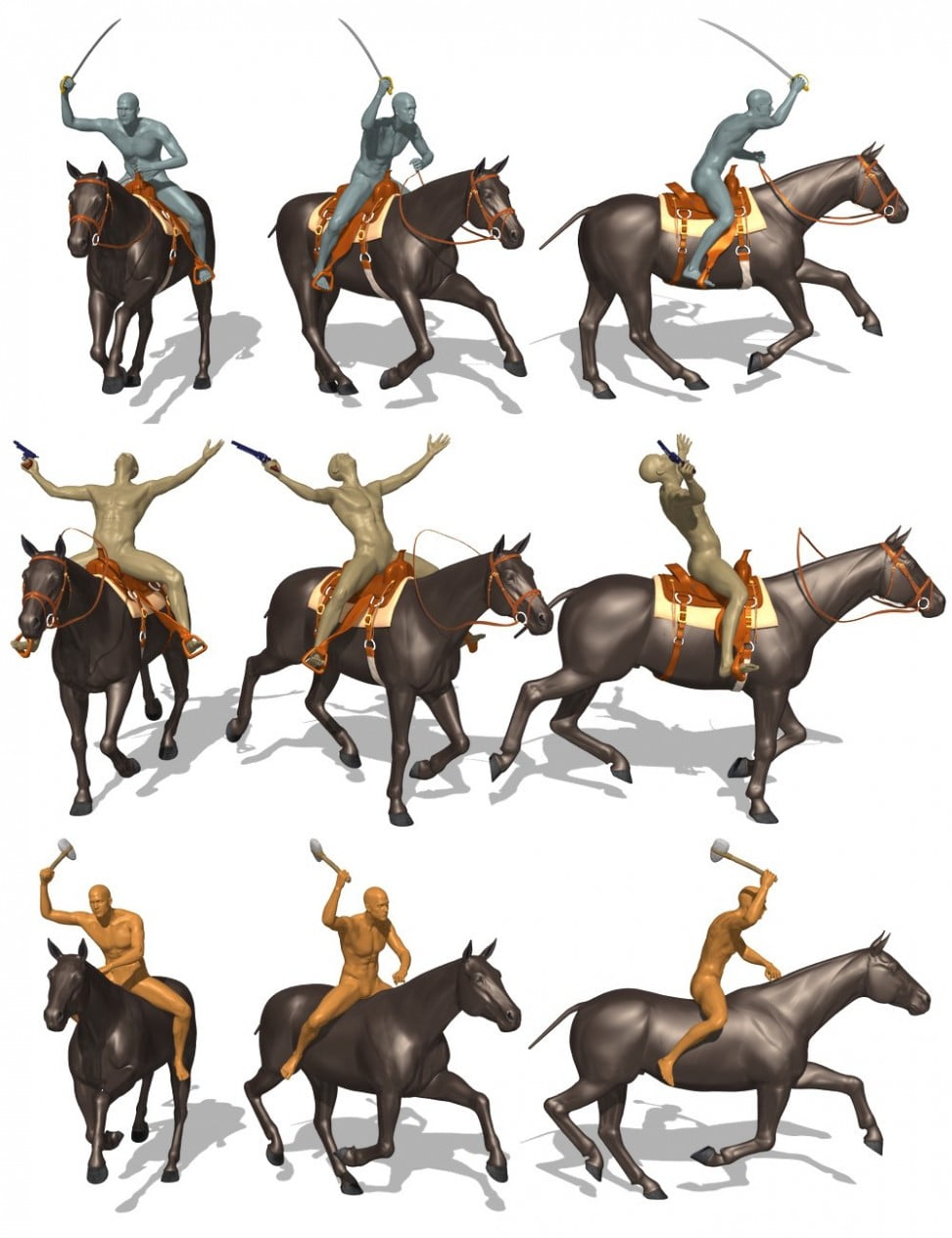 ---