CC FabDisc Hallow'd Goth Edition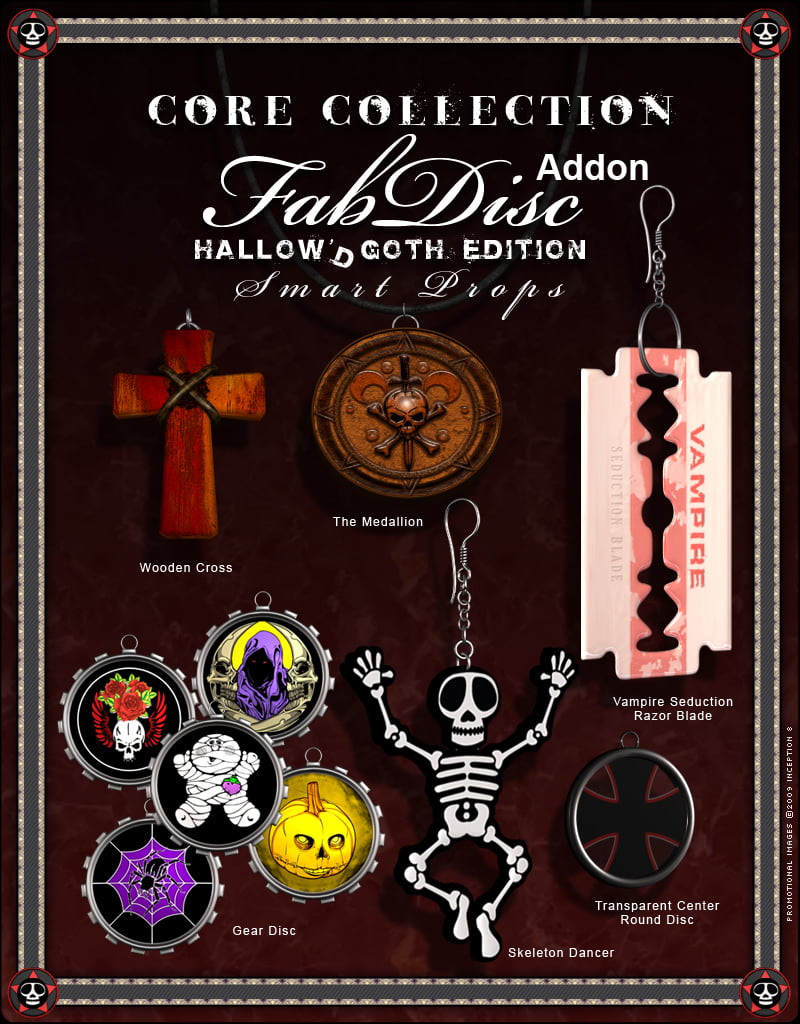 A Goth and Halloween themed add-on for my Fab Disc necklace.
– Core Collection Fab Disc is a requirement. Please check that out here in my store before purchasing.
– Includes 'The Wooden Cross', 'The Medallion', 'Vampire Seduction Razor Blade', 'The Skeleton Dancer', and two new discs – Gear Trim Disc and Round Disc with some added features.
– Goth / Halloween textures and MAT poses for them to add to the Fab Disc.
---