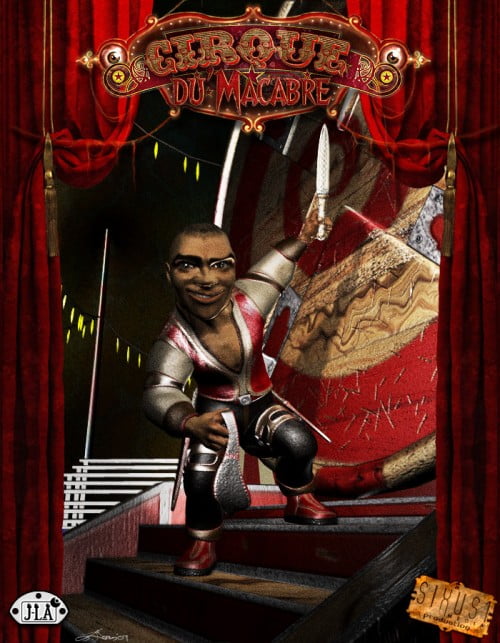 With Cirque du Macabre: Knife Thrower, add the thrill of danger to your Circus scenes! He is suited for Fantasy and other themes, too, and with a beard would make an unusual Santa!
The Knife Thrower comes with two sheathed knives, a standalone knife, three throwing knives, and a blindfold, plus a Victim Wheel to throw his knives, and poses.
His superb textures and unique clothing style will make him stand out of the crowd and steal the show, by himself or with his victim sidekick on the Wheel.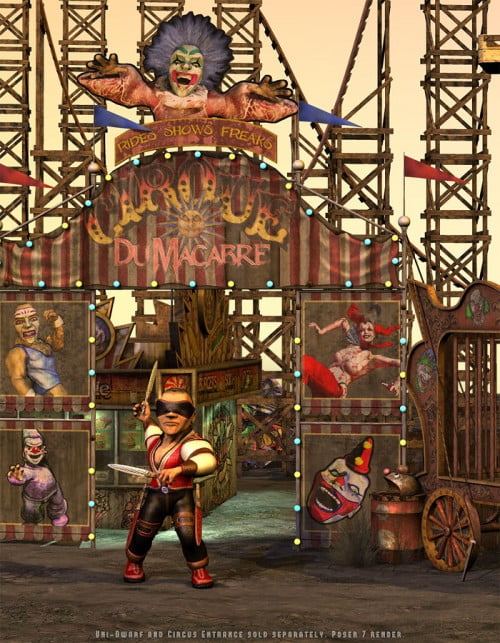 ---