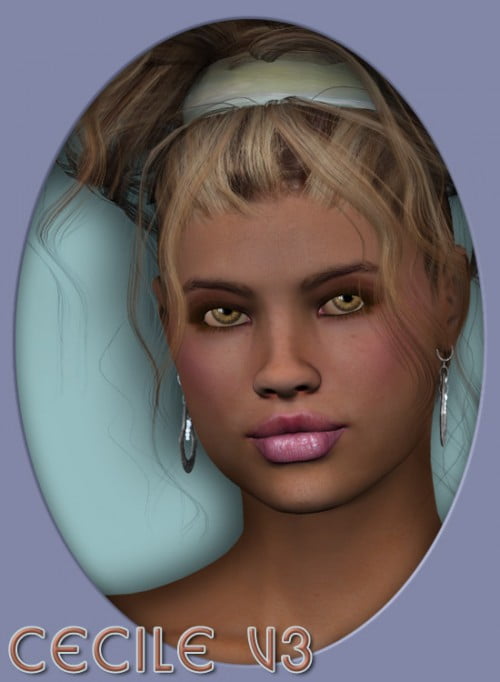 With a darker skin complexion and unique face and body features Cecile for Victoria 3 is definitely an exotic character.
She has a beautiful and charismatic appearance suitable for any of render/theme.
She is accompanied by a terrific set of make ups and an incredible 8 set of Leather & Lace second skin mats.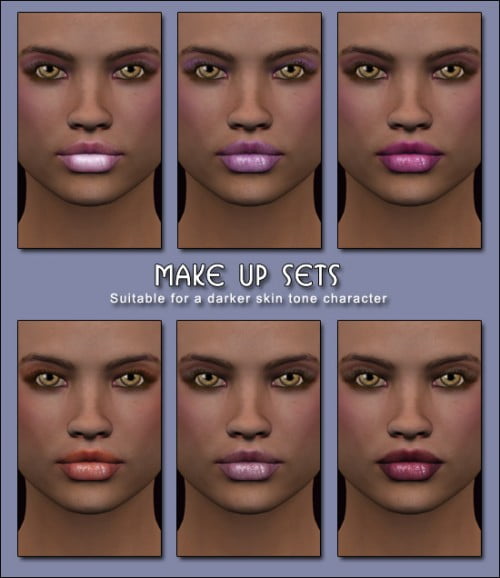 ---