Celia for Genesis 8 Female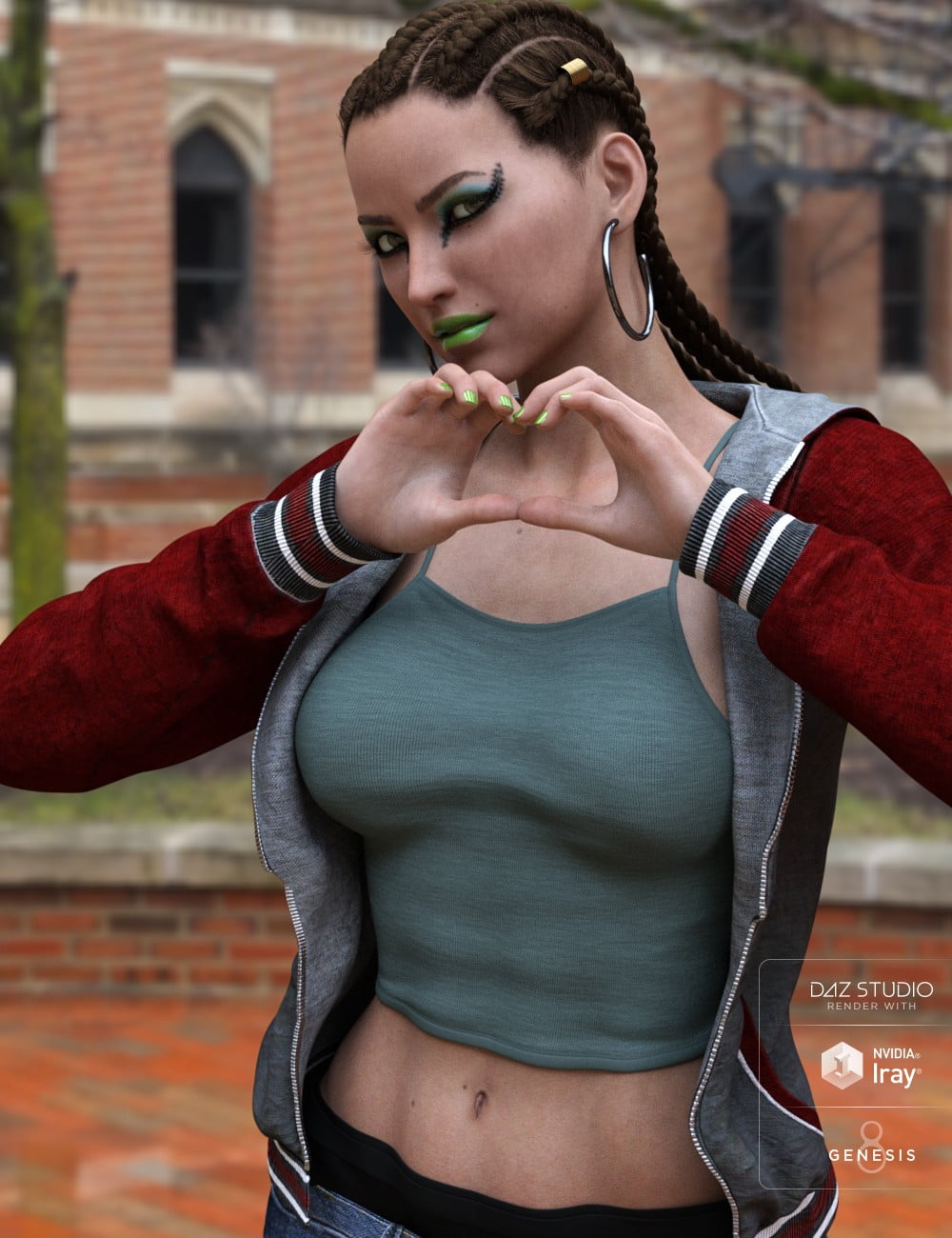 ---
Celia for Genesis 8 Female
Celia is a Sicilian/Irish-based character for your library needs. Giovanni's oldest daughter, Christian's sister, Celia is the dancer of the Family. Quiet like her Father, but a spitfire like her Mother, she's a little package with a lot of punch for your runtime. Like most of the Family, the tattoo she has is in honor of her Grandmother, Rosa.
Her head is a custom morph, as is the body and nail morphs and need no additional morph packs for use. Also, included are two Character Presets; The Scaled version has her height at about five feet four inches, while the Without Scaled version keeps her height at Default Settings.
Her skin is a mix of Merchant Resources and Photo Resources and includes a hip rose tattoo.
Celia has 6 complete Eye Materials, 2 Lash Materials with 6 color options that match the 6 color options for the Fibermesh eyebrows that are also included. Base Finger and Toe Nail Materials with 5 Nail colors each. There are 3 Brow options as well as the usual No Brow Option for her, too! You never know when you want to use mesh brows.
Her make up utilizes the LIE Material System; There are 3 Blush, 6 Lipstains, 7 Eyeliners, and 7 Eye Shadows can be used on any Genesis 8 Female figure.
Included are the Base Skin Gloss Setting, as well as a Medium/High Gloss Setting option for use with different lighting rigs and HDRI Environment map systems, as well as the Base/High/Low Translucency Settings.
Anatomical Elements are included.
Materials are Iray only.
---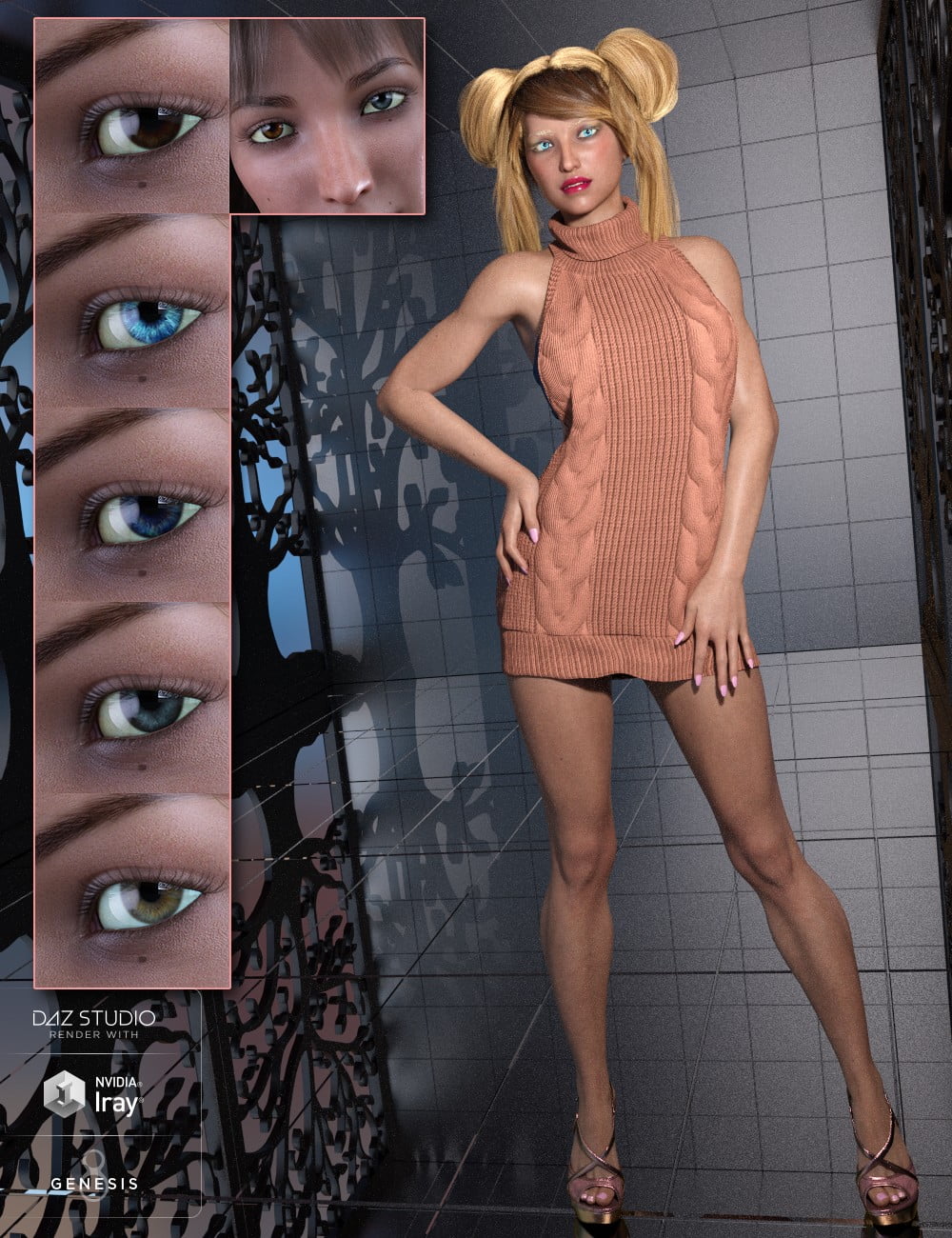 ---