Celtic Maeve Outfit for Genesis 2 Female(s)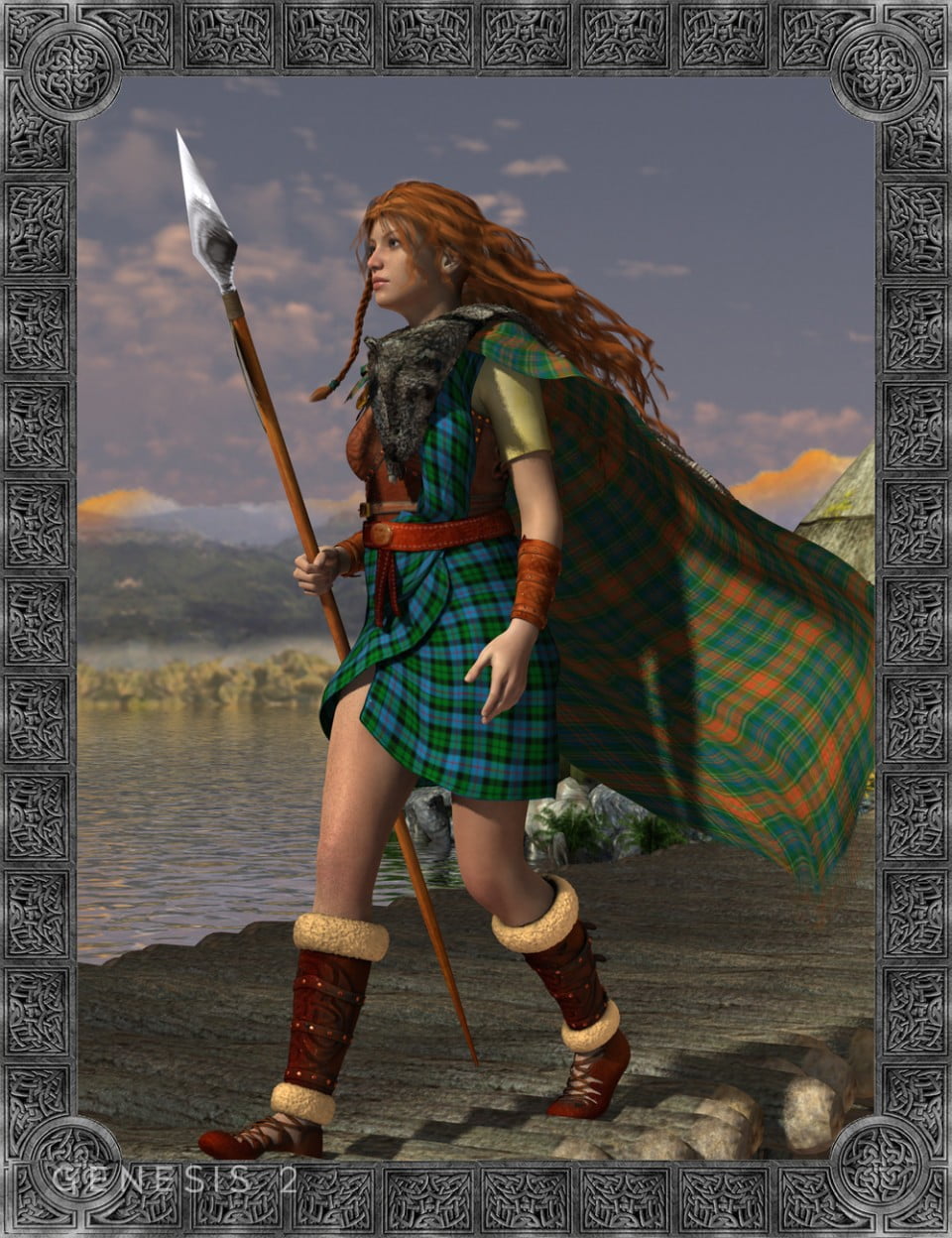 Queen Maeve (Medb) was the Warrior Queen of Connacht, the western province of Ireland. It is said that her father was King of Connacht before becoming High King of Ireland and she became ruler of Connacht after him. She had five recognized husbands, and ruled for over 60 years.
The first mention of Medb is in the Cave of Cruachan, Oweynagat, in the form of an Ogham inscription on the Lintel Stone placed in the cave during the 4th or 5th century AD. She appears in much of the literature of early Ireland, and our most famous epic literary tale, the Cattle Raid of Cooley revolves around her.
What's Included and Features
Celtic Maeve Armour: (.DUF)
Maeve Armour
Maeve Boots
Maeve Main Cape
Horse Back
Left Shoulder Up
Longer/Shorter
Over Left Shoulder
Right Shoulder Up
Shoulders Up
Sitting 1
Sitting 2
Wind Left
Wind Right
Cape 1 & Cape 2 Bones to aide in Posing
Maeve Wolf Cape
Head Up
Left Shoulder Up
Right Shoulder Up
WC1 & WC2 Bones to aide in Posing
Maeve Wrap
Bottom Flared
Expand All
Longer/Shorter
Rotate Left
Rotate Right
Neck Band
Wrist Guards
Supported Genesis 2 Female Shapes:
Aiko 6
Victoria 6
Bodybuilder Size
Body Size
Heavy
Pear Figure
Voluptuous
Full Outfit Wearable Preset (.DUF)
Celtic Maeve Props: (.DUF)
Arrow
Axe Left Hand
Axe Right Hand
Bow
String Back
Head
Horn
Shield
Side Sword
Spear Jab
Spear Throw
Sword Left Hand
Sword Right Hand
Celts Poses:
Blow Horn
Bow Hand Pose
Bow
Left Hand Grip
Right Hand Grip
Spear Jab 1
Spear Jab 2
Spear Throw 1
Spear Throw 2
1 Complete Set of Default Materials
Textures Include:
51 Texture, Bump, Displacement, Specular, Normal, Transparency and Reflection Maps (200 x 200 up to 3000 x 3000)
Texture Templates available through the Product Library
DAZ Studio Material Presets (.DUF)
Notes
This product includes:
1 DSON Core Installer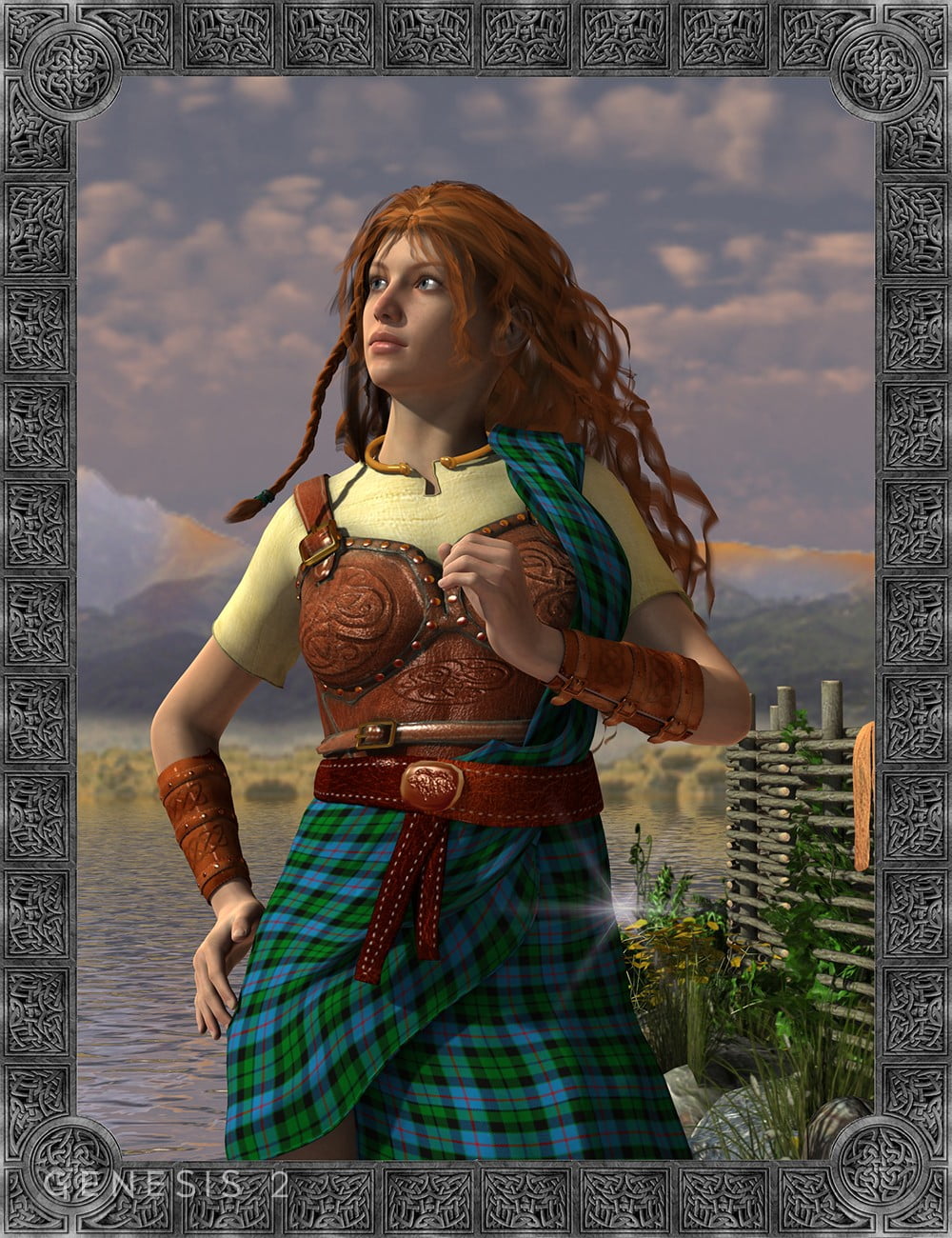 ---