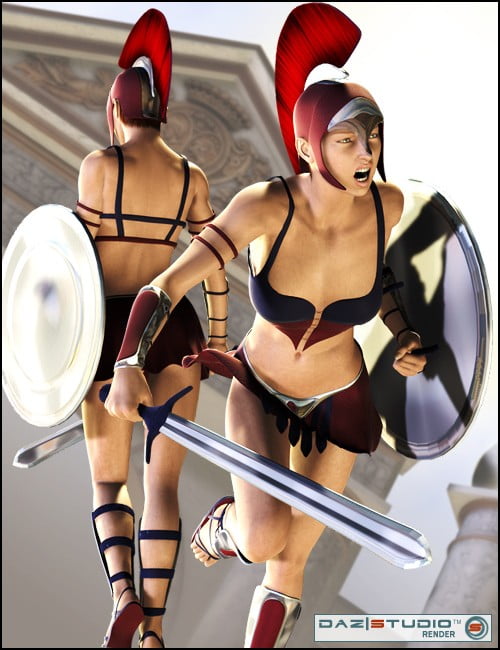 The echoes of Rome sound across the battlefield, as the Empire moves in to crush opposition to the Caesar. She steps warily through the carnage of war, carefully eyeing the forests for savage barbarians or traitorous rebels. She raises her sword, and readies her shield as the horde charges in….
Centurion for V4 is an action-packed clothing and prop set for Victoria 4. It comes complete with a six-piece Roman legion armor set, and helmet and sword props. Most of Victoria 4's morphs are supported, so the armor fits a wide variety of body types and characters. The skirt is fully posable on its own, so you can get the perfect look with just a couple adjustments.
She fights for the glory of Rome. Honor her battles with an epic of your own.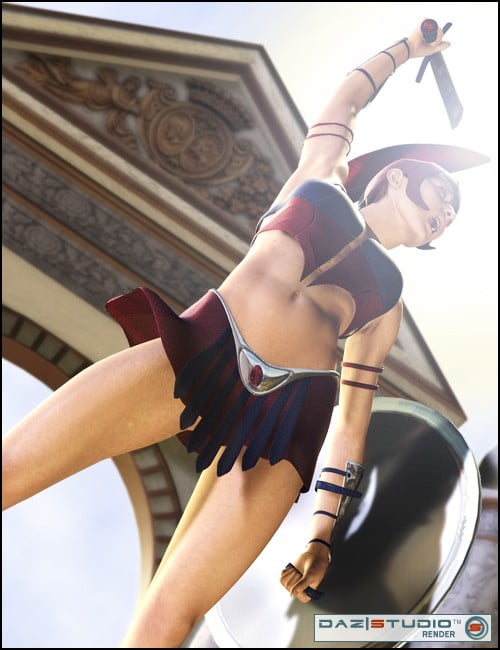 ---