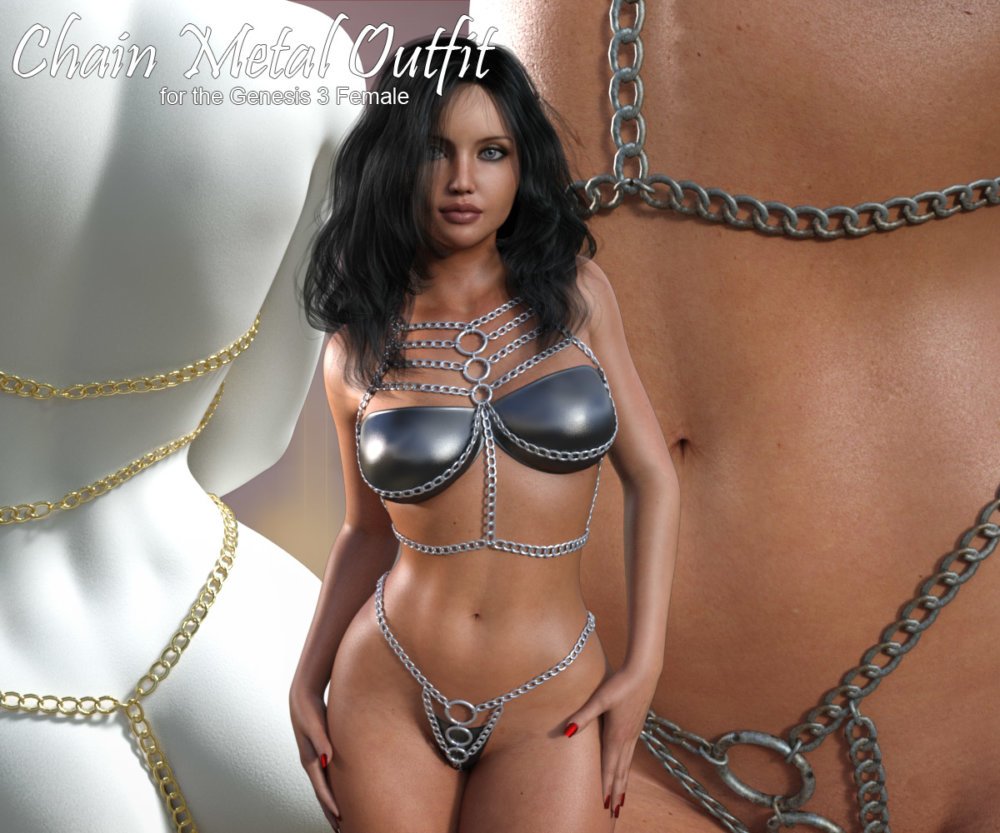 The Chain Metal Outfit is a top and thong made of chains for the Genesis 3 Female. These fabulous fantasy pieces can be worn alone, or with the bandeau top and thong panel for a more modest look. The chain pieces come in silver, gold, and worn/rustic metal, and the top and thong panel come in black and bronze satin, or black and brown leather.
The outfit will auto-fit to any Genesis 3 Female morph using auto-follow in DAZ Studio 4.6 or higher.
– Chain Metal Bra (.duf)
– Chain Metal Thong (.duf)
– Bandeau Top
– Thong Panel
– 14 Shader Presets
– 6 Texture Maps
– 2 Refl Maps
– 5 Bump Maps
The outfit contains several adjust/movement morphs, including:
Adjust Breasts Front
Adjust Breasts Inner
Adjust Breasts Outer
Adjust Breasts Side
Adjust Chest Inner
Adjust Chest Outer
Adjust Midline
Adjust Waist Back
Adjust Waist Front
Adjust Waist Sides
The material presets include shaders optimized for both 3Delight AND the Iray Render Engine.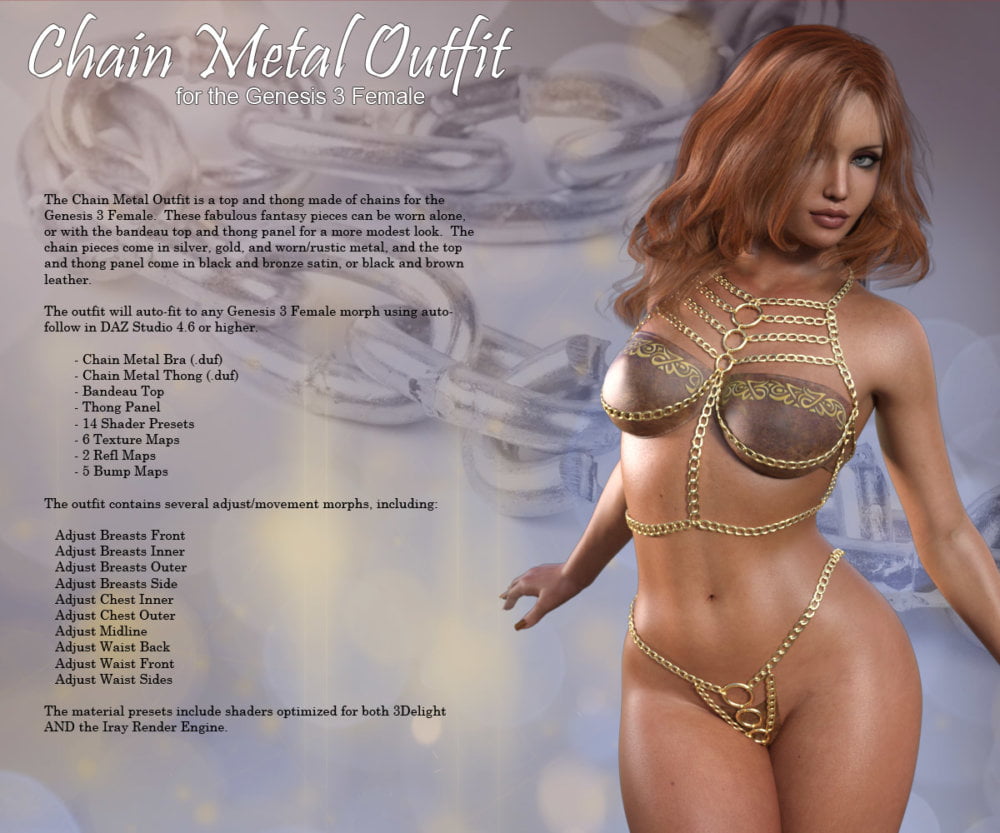 ---