Chameleon Rose V4, A4, G4, ST4, E[Clothing Pro]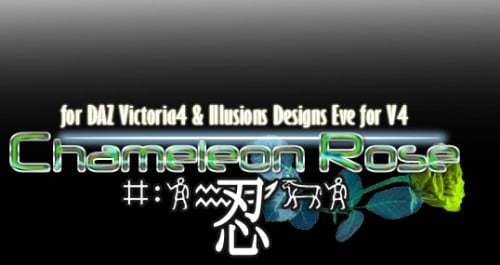 Chameleon Rose is a terrific new package based on a modern oriental techie road warrior. The craftsmanship is simply incredible, from the ammo clip for her gun all the way to the extremely well detailed "ninja" bike.
The outfit was created with the whole range of Millennium V4 mesh in mind but they also have special morphs to make them fit perfectly to Eve for Victoria 4.2++ character. We suggest you purchase Eve also as the fittings are nothing less than perfect. Click on the thumbnails above in order to take a closer look at this amazing package.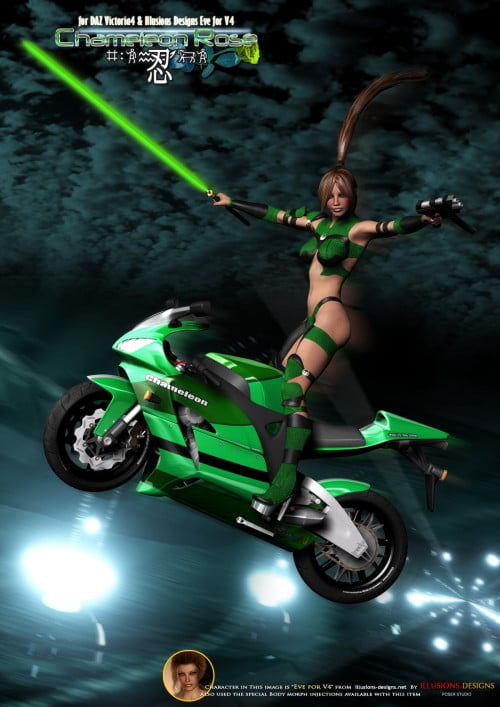 ---