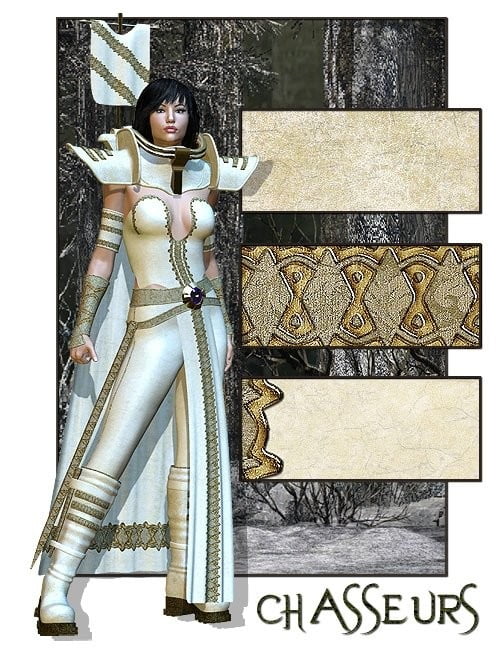 They are the Chasseurs, the hunters of beasts. They are strong and powerful women of a world very unlike our own, each with her own objective. They each hunt the mythical beast, but it is why they seek the beast which makes each of them unique.
Kadin, the tamer, seeks her fortune in the business of capture and training of the beast. She hunts unlike any other. She knows their calls and their language, and uses this to her advantage, luring the beast with "kindness" to take them in, tame and train them for trade on the open market.
Kimmela, the rider, is known through the land as the only woman who has ever dared to mount the beast. She rides with ease and grace and even the strongest and bravest of men cannot match her.
Keeran, the slayer, arrived with the new moon. She is fearless and swift. She is an assassin for hire and in towns terrorized by the beast her name alone is like magic.
With these superbly crafted textures for the Apocalyptic Sun armor, you can bring your own mythology alive. The Tamer, the Rider and the Slayer await you.
Required Products
Apocalyptic Sun Armor for V3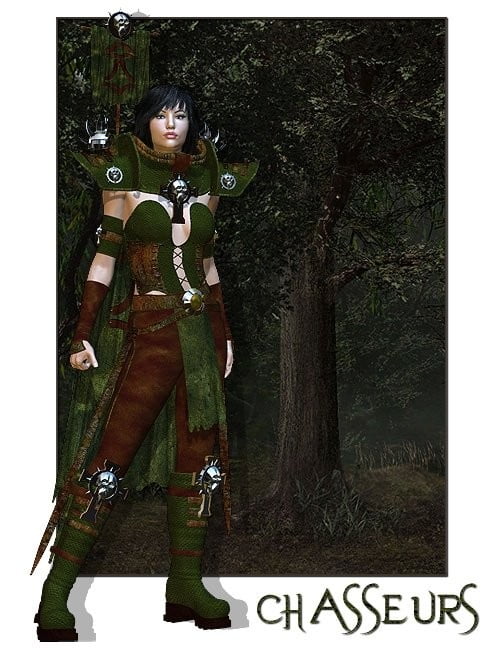 ---