Cheledonian Cloud-Clipper for Daz Studio and Poser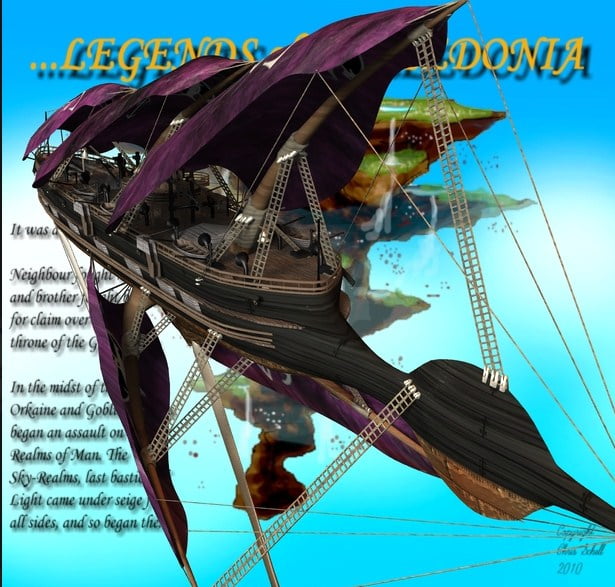 The Cloud-Clipper is the main-stay of trade in the Sky-Seas above Cheledonia and the back-bone of Cheledonian Naval Fleets for every Kingdom in the lands. If a Merchant wants something shipped, a Cloud-Clipper carries it, if the Navy wants a Blockade the Clipper is there. Sleek and Fast the Cloud-Clipper is one of the finest ships available!
The pose-able features of this figure include; working Cargo Cranes and Hatches, Basic Interior (with Stairs, Rooms and Cargo Holds) that can be filled and decorated as you choose, functional Gun-ports with places for 14 weapons, functional Ship's Wheel, a choice of smart parented Anchors in stowed or deployed positions, and Morphs to Furl and Tack the Sails!
For ease of use, the Cloud-Clipper includes ERC dials on the figure main "Body" location, to control all these features from one place.
---