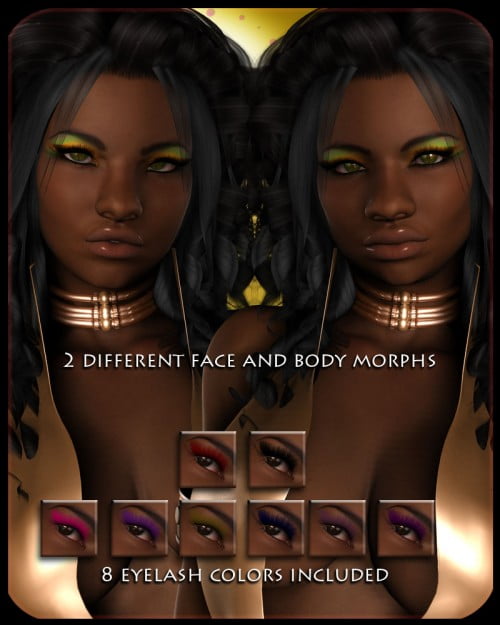 Cherry is an ethnic beauty for V4.2 with 2 different face and body morphs. She comes with makeup and eye color and lash color options. Enjoy :o).
* You must have V4.2 AND V4.2 morphs++ properly installed in order to get the desired results for Cherry *
Cherry Includes
—————-
2 face inj/rem
2 body inj/rem
1 torso texture
1 torso texture bump
1 face texture
1 face texture bump
1 limbs texture
1 limbs texture bump
1 tear texture
9 eye color options ( with and without shadow )
8 lip color options
8 make-up options
8 lash options
45 DAZ optimized Mat files
45 Poser optimized Mat files..
Thank you for your interest in my product. Please feel free to contact me here with any questions. Enjoy :o)
~Credits~
*VideoVixxen Poses sold at RenderCandy.com
*Silo Hair sold at Renderosity.com
*Toxic Silo sold at Renderosity.com
*Josie Hair sold at Renderosity.com
*TheCult outfit sold at Renderosity.com
*Curly Hair sold at Daz3D
~Notes~
*Promotion pictures rendered in Poser 8 and DAZ|Studio 3.
*No postwork in promotional pictures except composition and text.
*This product was tested in DAZ|Studio 3,Poser 6, 7,and 8 but results will vary from each program. *Tested on PC.
*Clothing, props, jewelry and hair in promotional images are not include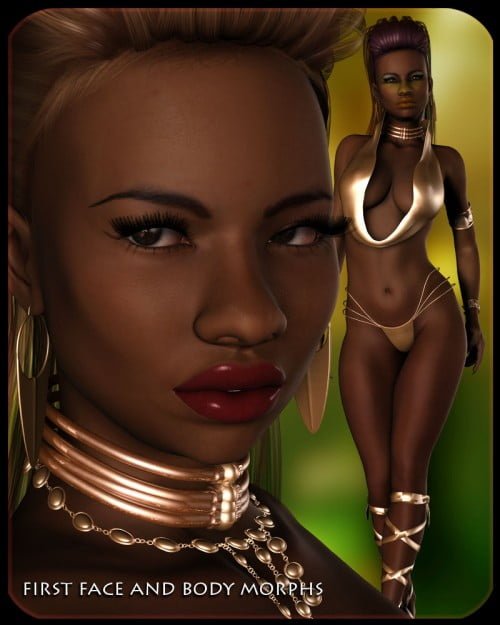 ---