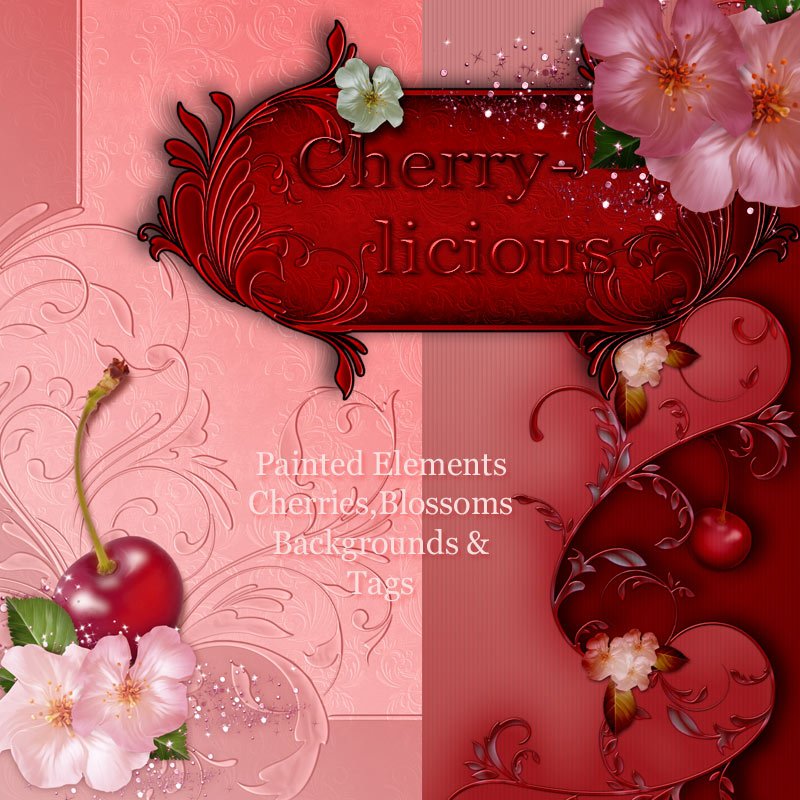 Cherry-licious is a collection of beautiful painted elements, backgrounds and tags.
All items have been created @ 300dpi and all of the elements are saved in individual .png files on transparent backgrounds.
The complete set will work in Photoshop, Paintshop Pro or any graphics program that supports the .jpg and .png file extension.
Included in this set are:
3 beautiful painted single elements.
3 beautiful painted grouped elements ranging in size of 1200 to 2500 pixels.
3 beautiful tags ranging in size of 2000 to 2500 pixels.
5 emellished background papers, sized 3600×3600 pixels.
5 plain background papers, sized 3600×3600 pixels.
Perfect for all your personal and commercial artworks including scrapbooking, card making and Webdesign.
Great for printing too.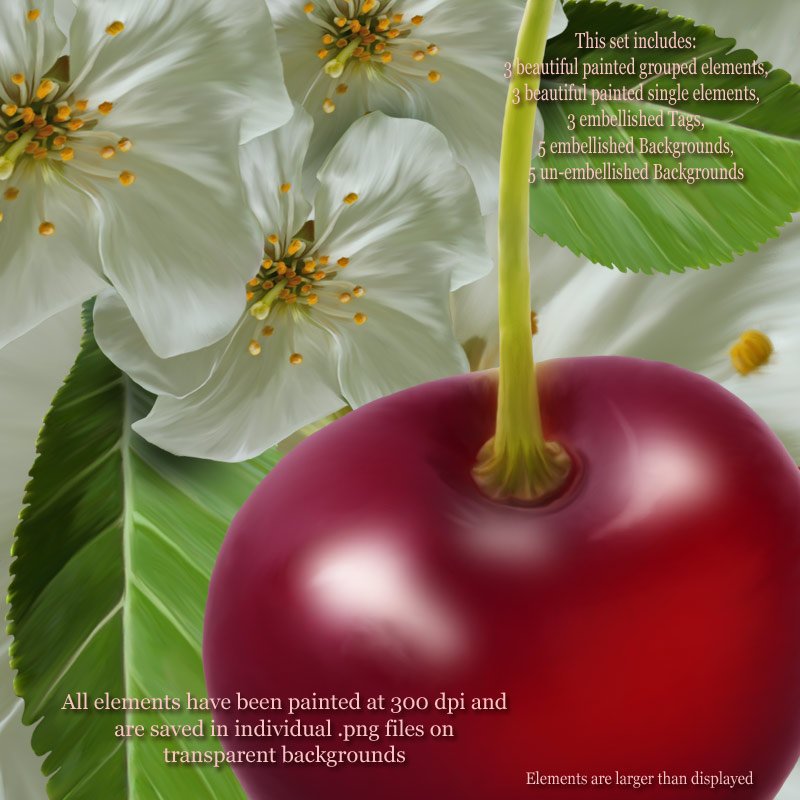 ---