This texture pack also works with the Aiko Morphing Fantasy Dress, Morphing Fantasy Dress for Laura, The Girl Morphing Fantasy Dress and any associated accessory packs (if used).
Chouihani is an ensemble of culturally inspired textures for the Fortune Teller Accessories and Morphing Fantasy Dresses.
These textures are not just high resolution compositions of patterns, they are the first in the "Fashionality"TM series – true Virtual Reality Fashion with micro-real detailing, carried through to the smallest component. The closer you render, the more real it looks!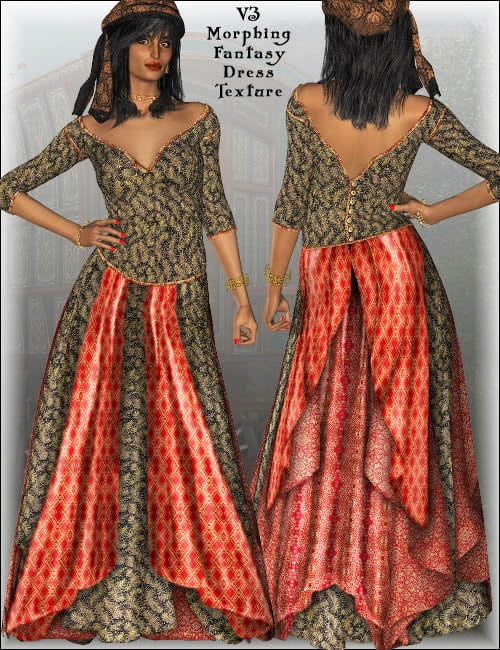 ---