Christmas Poinsettia Plants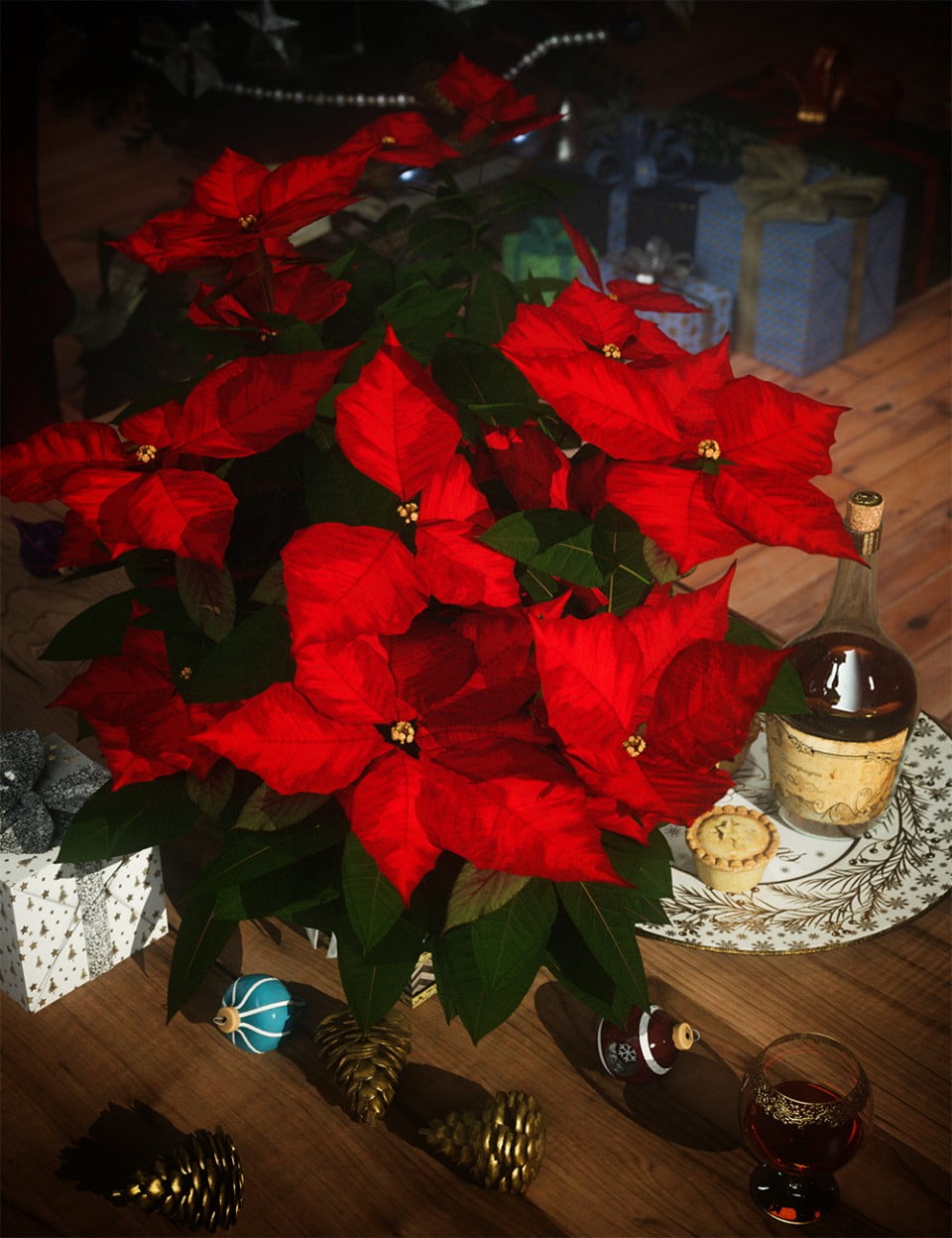 ---
Christmas Poinsettia Plants
The Poinsettia is one of the flowers we all associate with the Holidays!
Used in decorations and as a festive plant around the world, its rich bracts and exotic appearance will liven up any render!
This set of eight plants and Fourteen Material presets is the perfect way to add some festive cheer or tropical charm to your scenes. Use it indoors in a pot or outside as part of a garden or tropical scene!
The bundle contains both the classic red, white, and pink versions of flower color, along with two different bract shapes, and more exotic variegated flowers and foliage, along with a set of red and white flower materials with glitter!
So with some variation in your orientation and scaling along with the potentially endless color and foliage combinations, you have here, a very diverse, festive and handy set of plants!
What's Included and Features
Christmas Poinsettia Plants (.DUF)
XP Poinsettia 001
XP Poinsettia 002
XP Poinsettia 003
XP Poinsettia 004
XP Poinsettia 005
XP Poinsettia 006
XP Poinsettia 007
XP Poinsettia 008
Materials
XP Poinsettia Flowers Blush(.duf)
XP Poinsettia Flowers Polar Bear
XP Poinsettia Flowers Red Gold Glitter
XP Poinsettia Flowers Red Silver Glitter
XP Poinsettia Flowers Red Red Glitter
XP Poinsettia Flowers Varigated
XP Poinsettia Flowers White Green Glitter
XP Poinsettia Flowers White Gold Glitter
XP Poinsettia Flowers White Red Glitter
XP Poinsettia Flowers White
XP Poinsettia Flowers Red Round Bract
XP Poinsettia Reset Plant
XP Poinsettia Foliage Green
XP Poinsettia Foliage Variagated
Textures Include
38 texture maps (500 x 1000 to 1024 x 1024)
Daz Studio Iray Material Presets (.DUF)
Notes
This product includes:
1 DSON Core Installer
---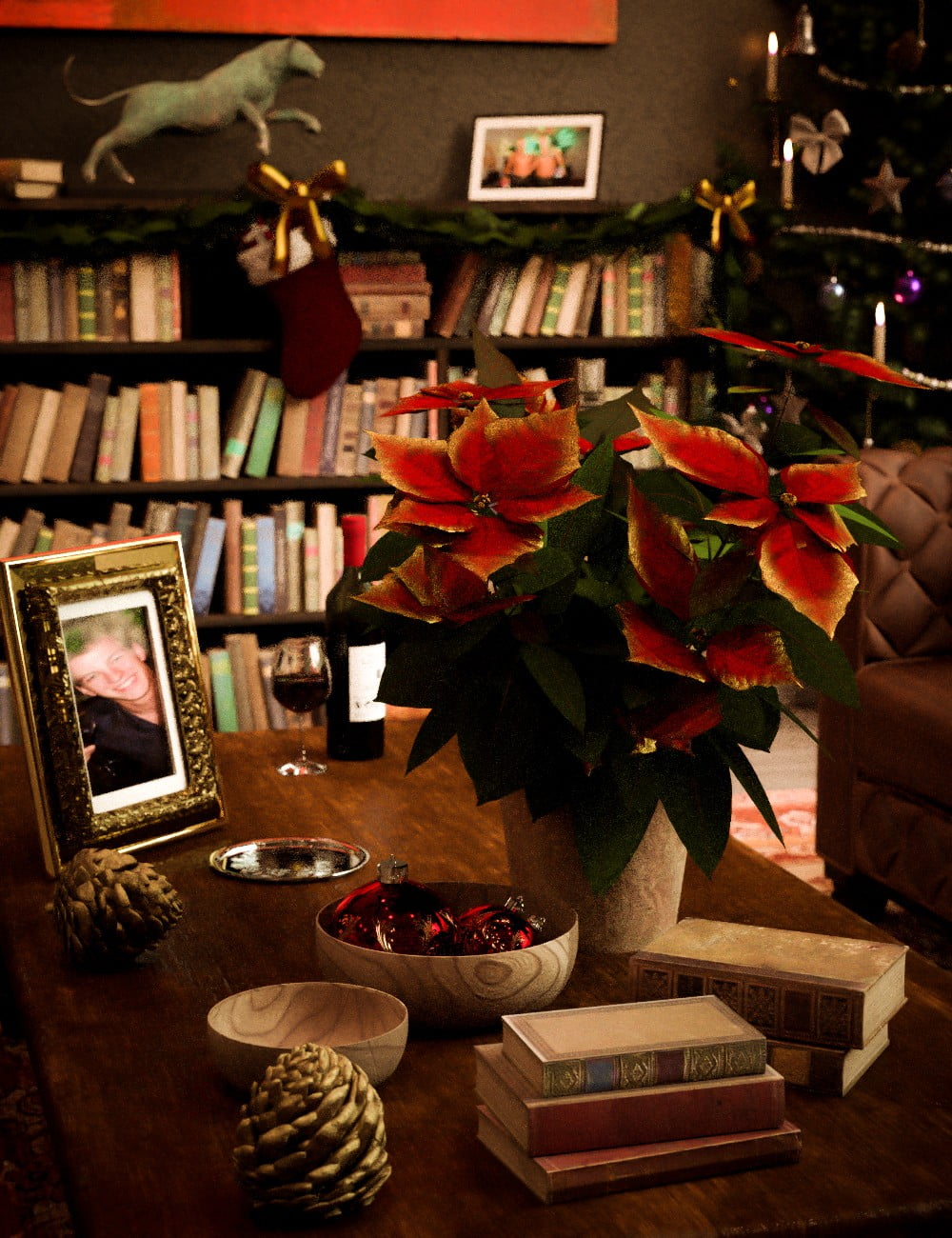 ---