Christmas Winter Backgrounds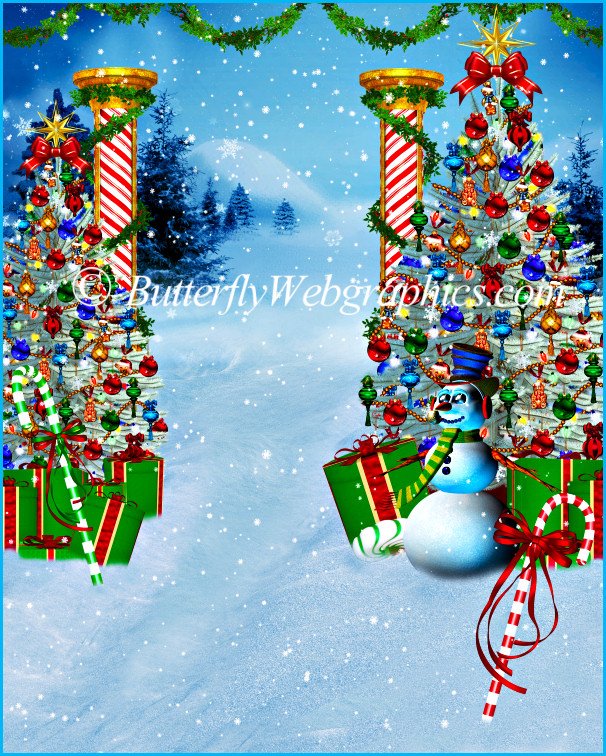 ---
Christmas Winter Backgrounds
14 holiday graphics in the PNG format
magine what you could create with these winter backgrounds.
A package of eye-catching frosty winter scenes with Christmas trees and a snowman. There are three backgrounds and a purple-toned variation of each. Some falling snow is also included, along with some candy canes, and snowman/tree cluster so that you can make your own scene if you desire.
The Christmas tree graphics are from my Christmastime Background package. The snowman is from my Snowman and Snowlady package. The gingerbread house is from my Gingerbread House package.
There are 14 royalty free, high-quality clipart PSP images in this package. All of the tubes have transparent backgrounds making it easy for you to use them as tubes or nozzles–or merely to drop into your design.
The size of these images varies, but the backgrounds are 2400 X 3000+ pixels. All are 300 DPI, making them great for print projects.
Members can use the tubes for personal or commercial projects, including web design, template design, graphic design, t-shirt design, candy wrappers, scrapbooking, and for signature tags
---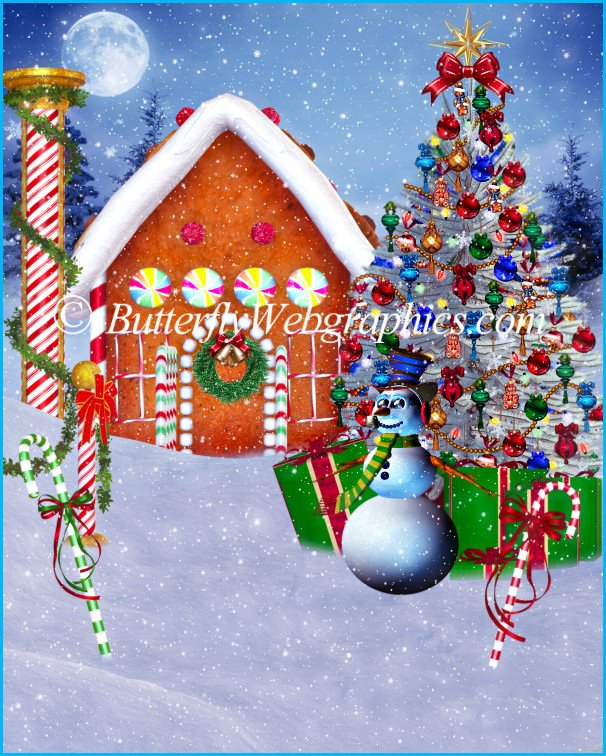 ---