Chunky Sweater for the Genesis 8 Females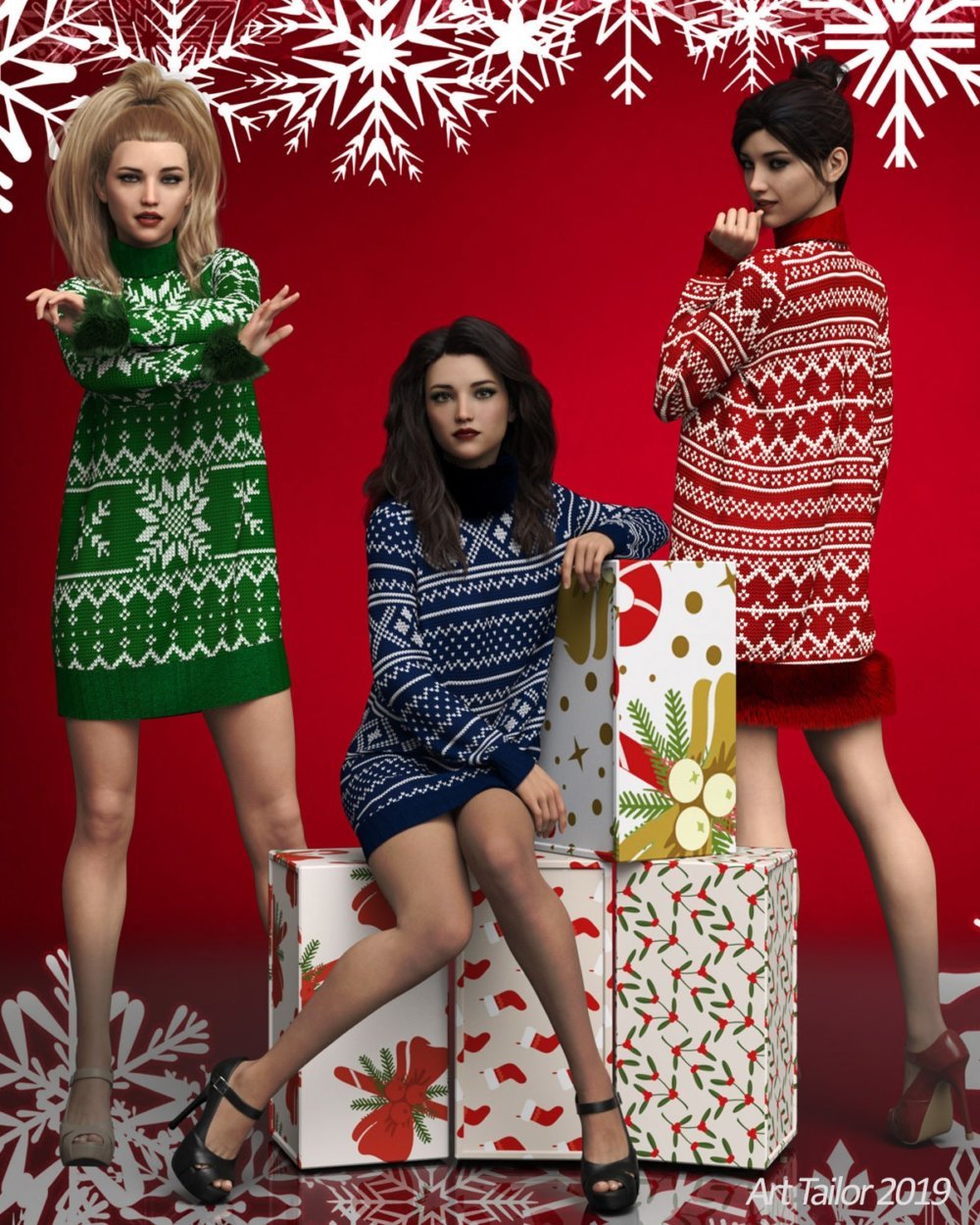 ---
Chunky Sweater for the Genesis 8 Females
Welcome winter in a cozy warm and chunky knit sweater with fur!
————————————————————
What you get:
————————————————————
This package includes a sweater with fur parts made for the Genesis 8 Female shapes and Aiko8, Alexandra8, Charlotte8, Gia 8, Girl 8, Monique8, Olympia8, Sakura8, Stephanie8, TeenJosie8, Victoria8 and Zelara8
– dForce ready Chunky Knit Sweater(duf)
– Fur Cuffs(duf)
– Fur Hem (duf)
– Fur Neck (duf)
– 10 premade texture sets (Iray only)
– 30 Fur colors
– 25 Knit Sweater colors
– 3 Knit type options
– 3 Knit Shine options
– 5 Knit Overlay patterns
– 26 Knit pattern colors
Please note that the sweater will not work well without dForce.
Fur is made as Strand based hair. Make sure to fit the fur to the sweater after loading as it is not parented by default. There are separate fur items for the cuffs, neck and hem so they can be used together or individually.
For speedier simulation and to minimize risk for explosions, hide the fur before simulating.
System Requirements: DAZ Studio 4.12 or higher to use the fur material, DAZ Studio 4.10 or higher for the dforce sweater.
---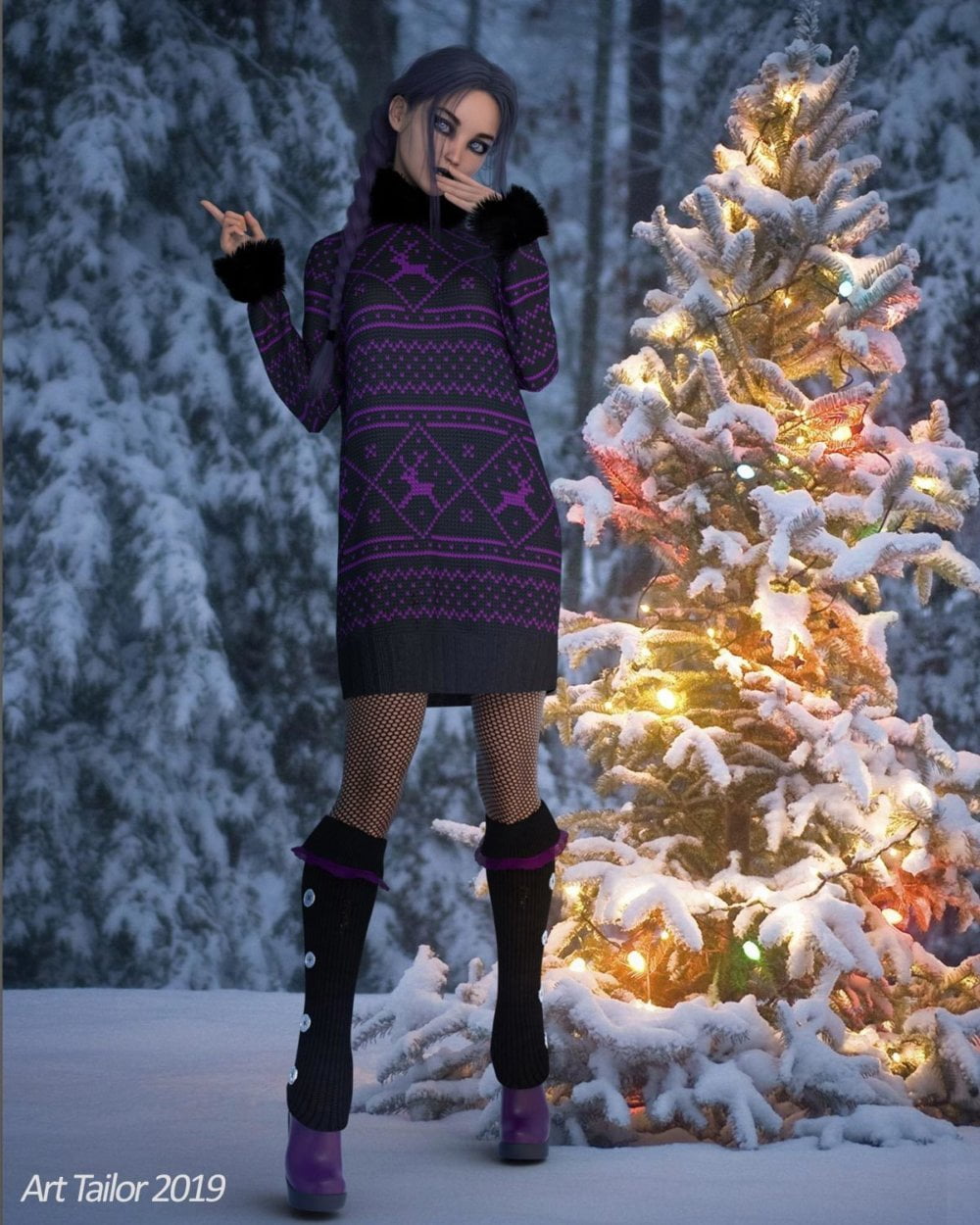 ---