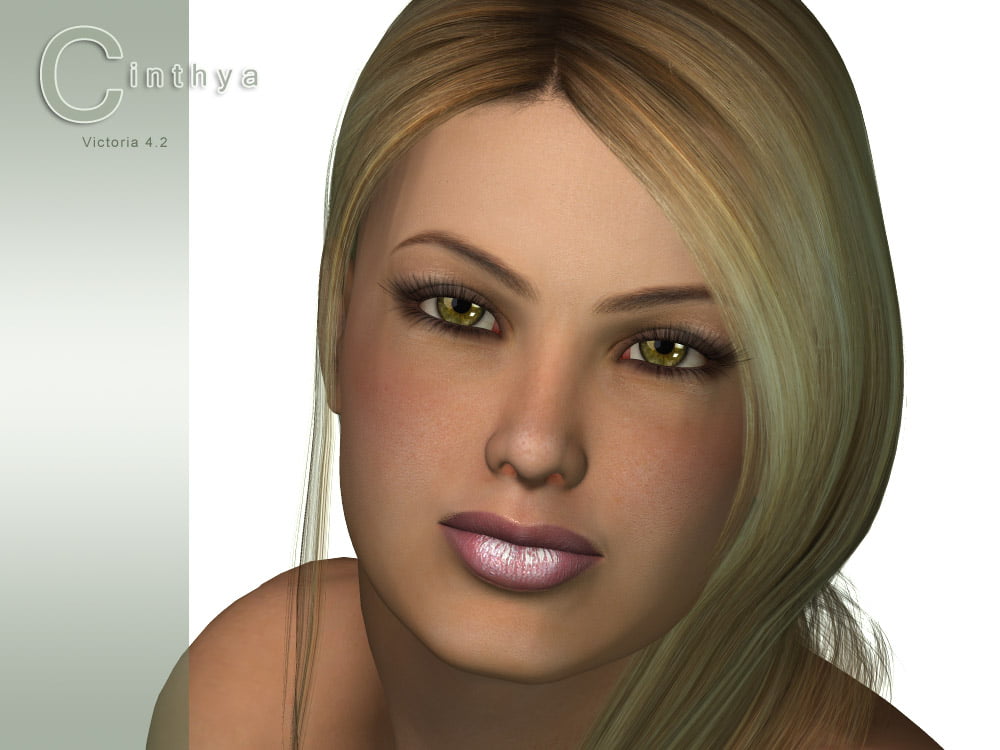 Cinthya is beautiful and sweet but she has a feisty demeanor. The texture is simply great with lots of resolution and definition. She renders great with any lighting and camera angle.

System Requirements:
? Victoria 4.2++ Daz3D ( www.daz3d.com )
? e-Frontier Poser 5, 6 and 7 ONLY – This product may work on Poser 4 or Poser PP, however it has not being tested.
? Package designed for Windows and Mac applications Run the provided installer.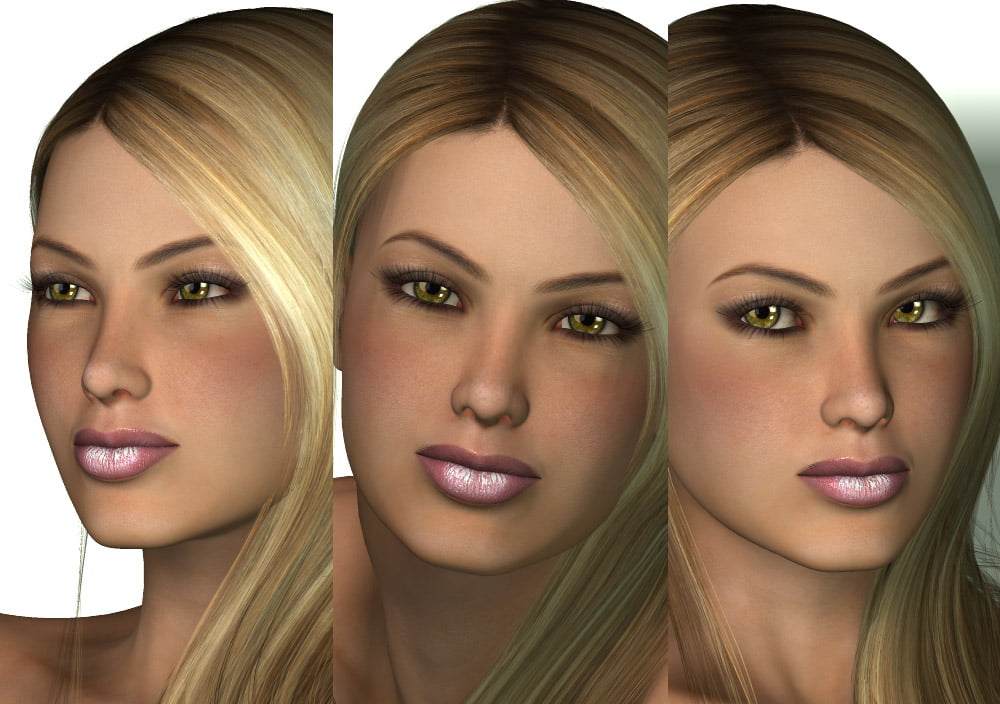 ---