Cirque Du Macabre: Entrance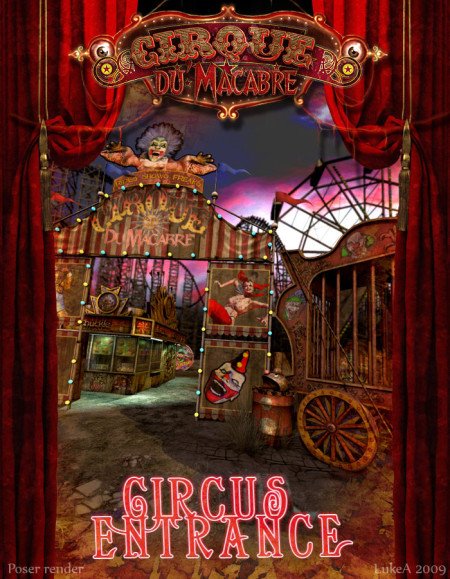 Step right up to the most frightening and bizarre experience of your life! Cirque Du Macabre welcomes you.
Before you set eyes on the freaks and weirdos, the dark and bizarre, and the truly amazing you must pass through the entrance to it all. Walking across the cracked ground and through the rotting gates, you sense what is before you. Too late to turn back now, you are in the show! The smell of fried chuckle and body odor fill your nose, screams fill your ears, and vomit fills your mouth as you walk on to the big top. The fun is just beginning.

---