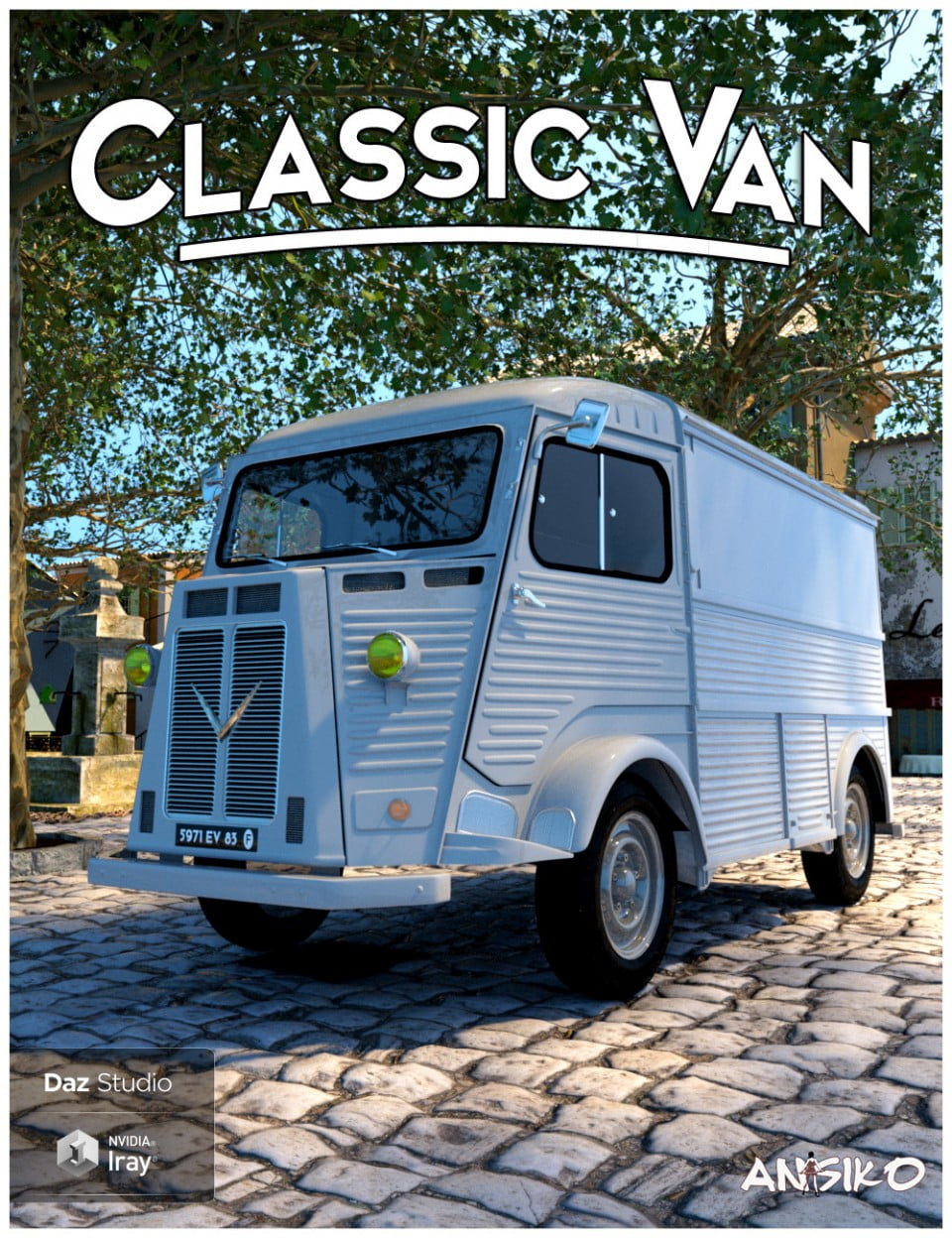 The Classic French Van was a panel van (light truck) produced by a famous French automaker between 1947 and 1981.[1] It was developed as a simple front wheel is driven van after World War II. A total of 473,289 were produced in 34 years in factories in France and Belgium.
The distinctive corrugated bodywork used throughout the period of production was inspired by German Junkers (Aircraft) starting from the First World War until the 1930s. Henry Ford also adopted this construction for the Ford Tri-Motor passenger aircraft. The ribs added strength without adding weight and required only simple, low-cost press tools.
According to Internet Movie Cars Database, this Van has made over 700 film and TV appearances, including The Persuaders!, Five Miles to Midnight, The Loved One.
Wheels, Doors are movable!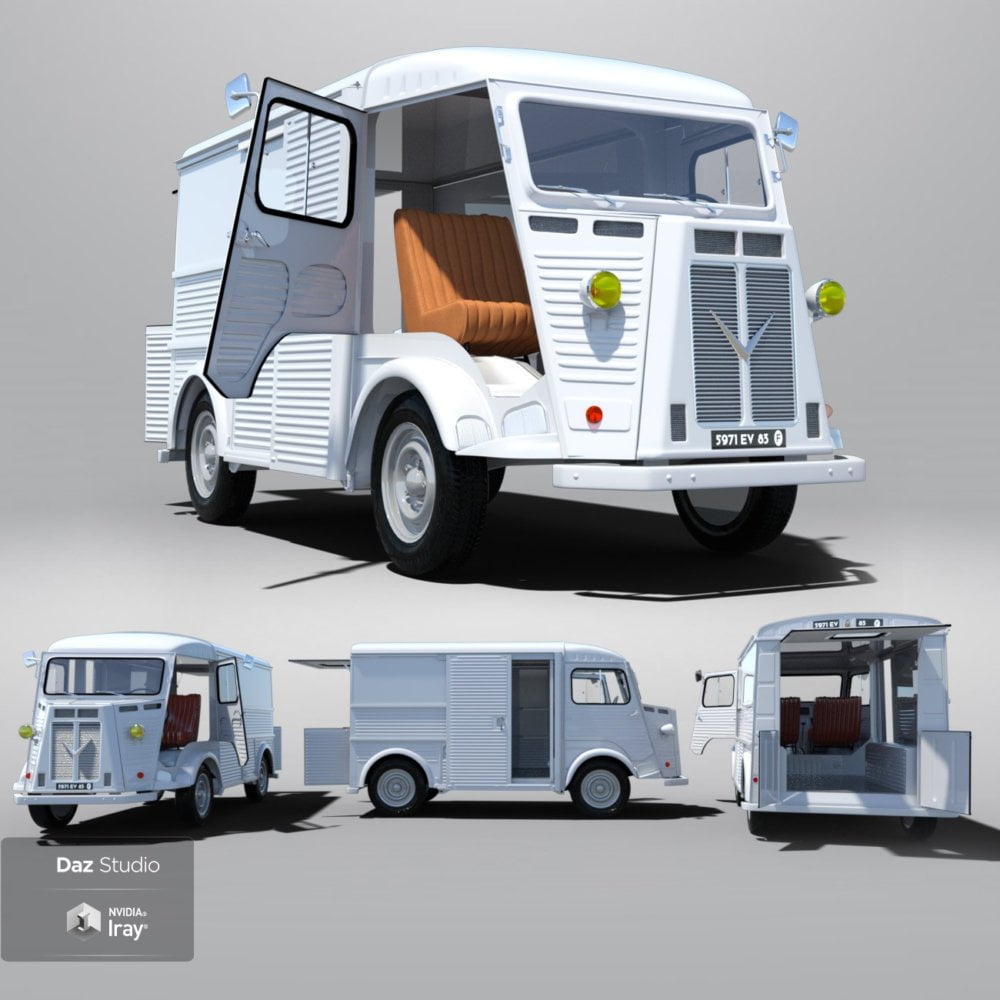 ---