Coastal Contours – Terrains Pack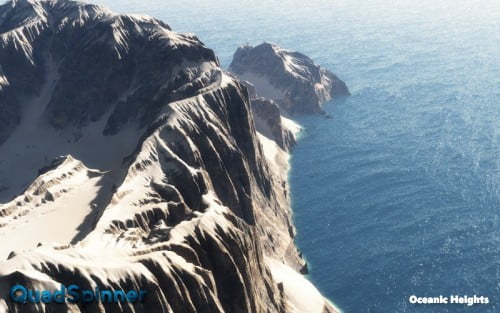 QuadSpinner products are intended to help you create your dream images and tell your stories.
Our terrains are designed for a multiplicity of scenes. Inspired by field research in India, Central America and the US, these terrains will be imbed your scenes with unparalleled realism. Especially when combined with our dramatic Atmospheres and the unique materials in the QuadSpinner Foundry, the possibilities are endless. Fuel your imagination; ignite your portfolio.
Oceanic Heights – These sheer rocky cliffs plummet to the rough ocean currents below. Detached rocky islet off the point adds dimension to your scene. Low areas are processed to be underwater.
The Phoenix – Partially submerged, this prehistoric rocky formation gives you unique design potential. With the natural barrier feature, you can create inside the terrain a lagoon of calm water – a sharp contrast with the surrounding savage sea.
Earthsea Highland – Climbing from the ocean depths, this striking mountainous outcropping lined with deep ravines models unexplored archipelagos.
Iguana Pass – Rising above the surrounding lowlands, this isolated ridge could be a watch post or perilous pass. Its naturally weathered reptilian form suggests antiquity and extinction.
Terrestial Terrace – The craggy coastline drops inland to open terrace deposits. The rough mounts offer ideal vantage points for a sentinel or hero character. They might glimpse an approaching armada, a rescue party or fall prey to alluring nymphs and sirens.
4096×4096 Standard Terrains.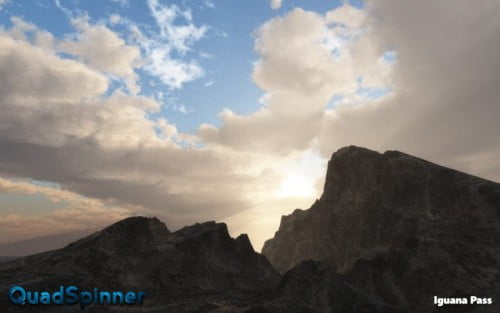 ---