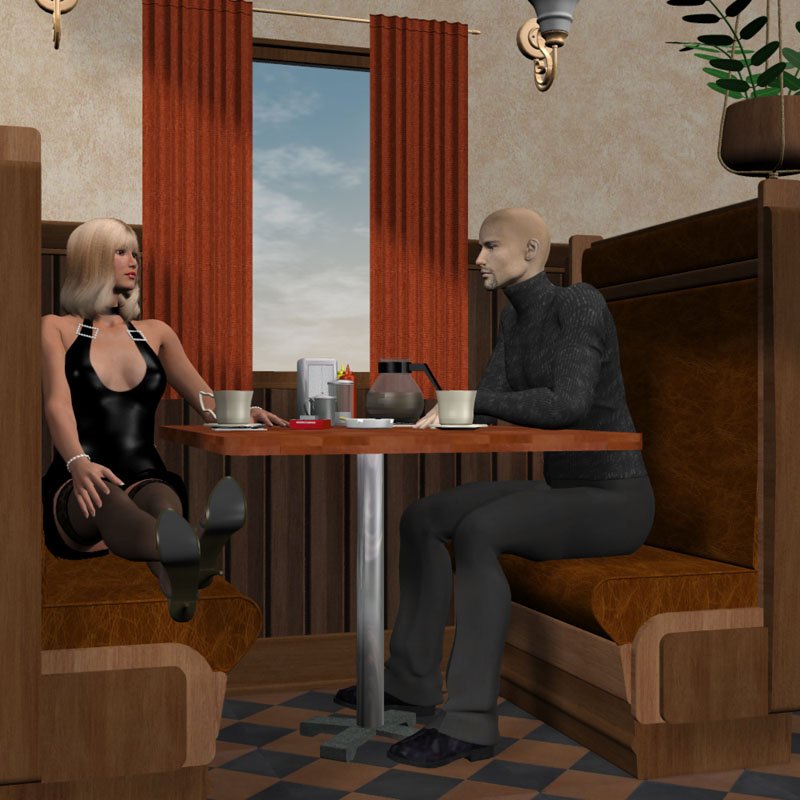 Coffee & Cigarettes is a 44 piece prop set that will allow you to build a large?variety of restaurant scenes. From a small, intimate setting to a complete room?or anything in between – the?Coffee & Cigarettes set is ideal. Implemented
as a construction kit?Coffee & Cigarettes has everything you need to build?many different stylish and functional sets for your Poser scenes.
Along with the room and tabletop items you also get 3 sitting poses for V3 & M3?characters as well as a hand pose for holding the cigarette models. A variety of?detailed props are provided to set up whatever restaurant scene you need!
Coffee & Cigarettes features 3 ceiling and floor sections, 5 wall models,?opening cargo doors, 4 paintings, a hanging planter, 2 wall lights, a chair,?booth and table plus many more models. Used with the included lighting preset?and poses you'll have everything you need to begin creating your own unique?restaurant scenes.
Because all of the set's elements are separate props you can create sets using?only those elements that are necessary for your scene giving you maximum?flexibility and efficiency.
Efficient and functional the?Coffee & Cigarettes prop set is easy to use and a?real value for the price – it will perform well for any of your restaurant scenes!
Plus as a bonus, the?Coffee & Cigarettes set comes with four completely set up?rooms ready to use for your scenes.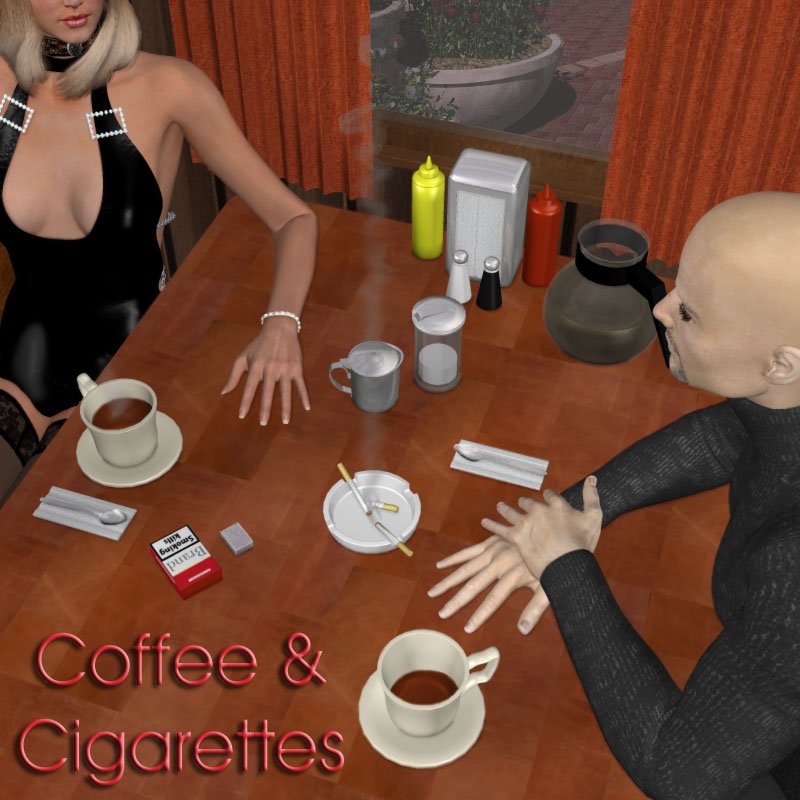 ---