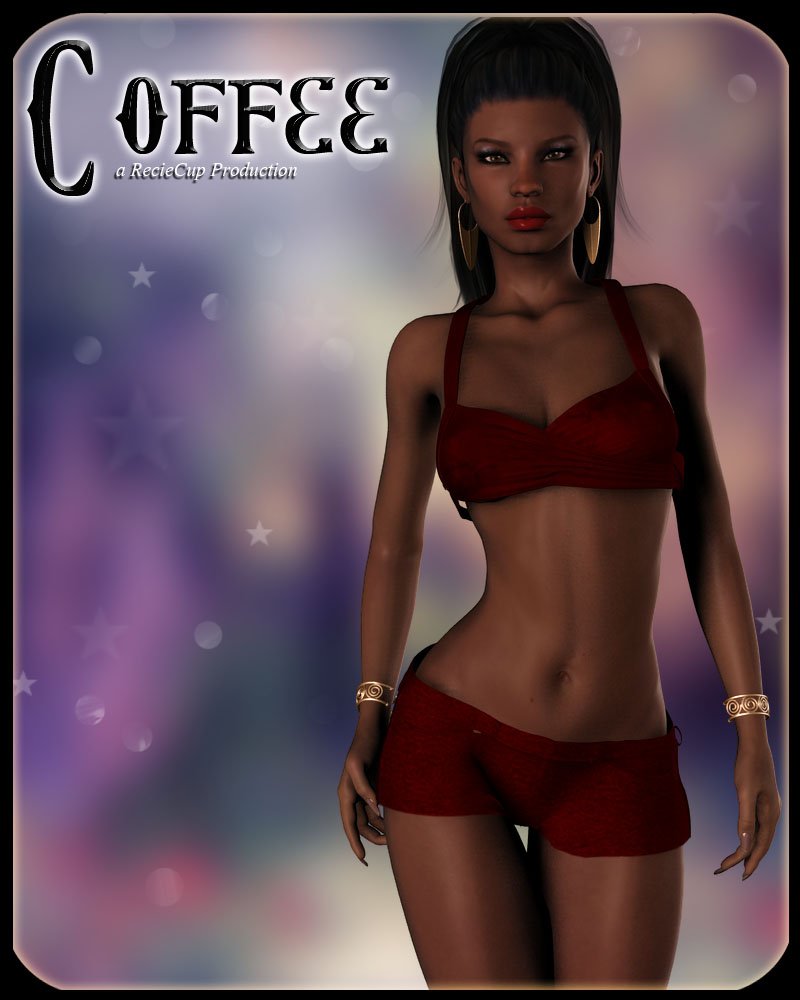 Coffee is a beautiful ethnic character for V4.2 and A4. She comes with makeup, eye color and nail color options. Face and body morph files are included for both V4.2 and A4. Enjoy :o).
* You must have V4.2, A4 AND V4.2 morphs++ properly installed in order to get the desired results for Coffee *
Coffee Includes
—————-
1 V4 face inj/rem
1 V4 body inj/rem
1 A4 face inj/rem
1 A4 body in/rem
1 torso texture
1 torso texture bump
1 face texture
1 face texture bump
1 limbs texture
1 limbs texture bump
1 tear texture
8 eye color options
7 lip color options
7 make-up options
1 lash option
7 nail color options
33 DAZ optimized Mat files
33 Poser optimized Mat files..
---