Collective3d Blue Collar Bungalow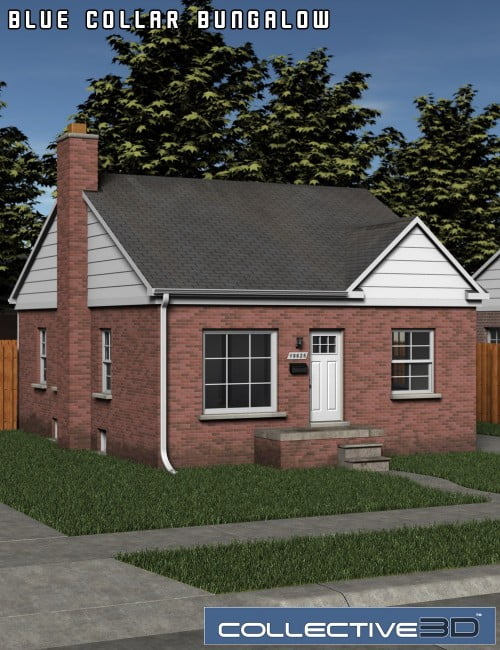 Following the return of American soldiers from World War II, the auto barons of Detroit established many working class neighborhoods in and around the city to house factory workers, managers, and engineers. The Blue Collar Neighborhood from Collective3d is modeled in the spirit of this initiative, providing sets that capture working class middle America as never before.
The Blue Collar Bungalow is a bungalow-style brick house featuring three bedrooms and a basement rec room. Comprised of 55 individually modeled parts, every element of the Blue Collar Bungalow is logically grouped and removable, to facilitate easy camera placement.
With 6 rooms on the first floor and 2 in the basement, the Blue Collar Bungalow also features 13 working doors and 9 double hung windows on sliders, as well as a working frosted glass shower door that slides from both ends.
The set includes the house, kitchen counters and plumbing fixtures, bathroom plumbing fixtures, and all interior and exterior lighting fixtures.
Each room contains individual material zones for walls, floor, ceiling, and trim (living room and hallway are shared), so customization is a breeze. Also featured for convenience are 9 focus targets in the center of each room, for easy navigation throughout the scene. No more endless zooming and panning to get into tight spaces. Select the focus target, press a button, and you're in the center of the room able to pan in every direction!
This product includes:
1 DSON Core installer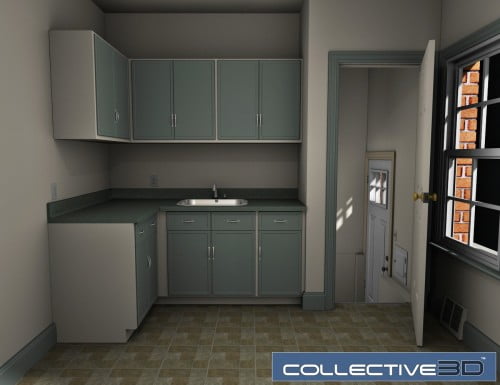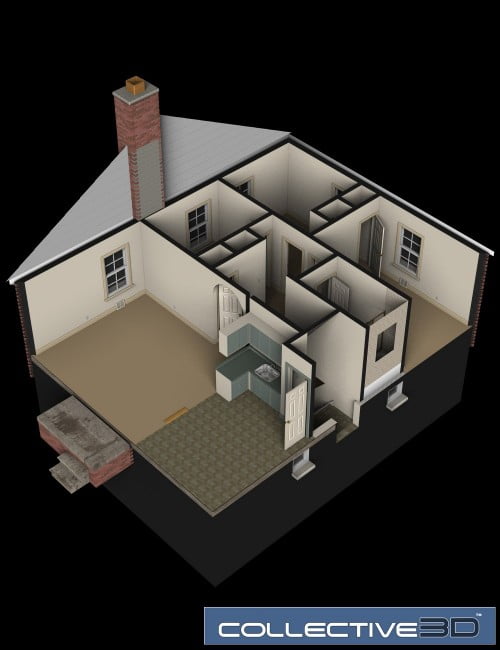 ---