Collective3d Movie Sets Derelict Victorian Dining Room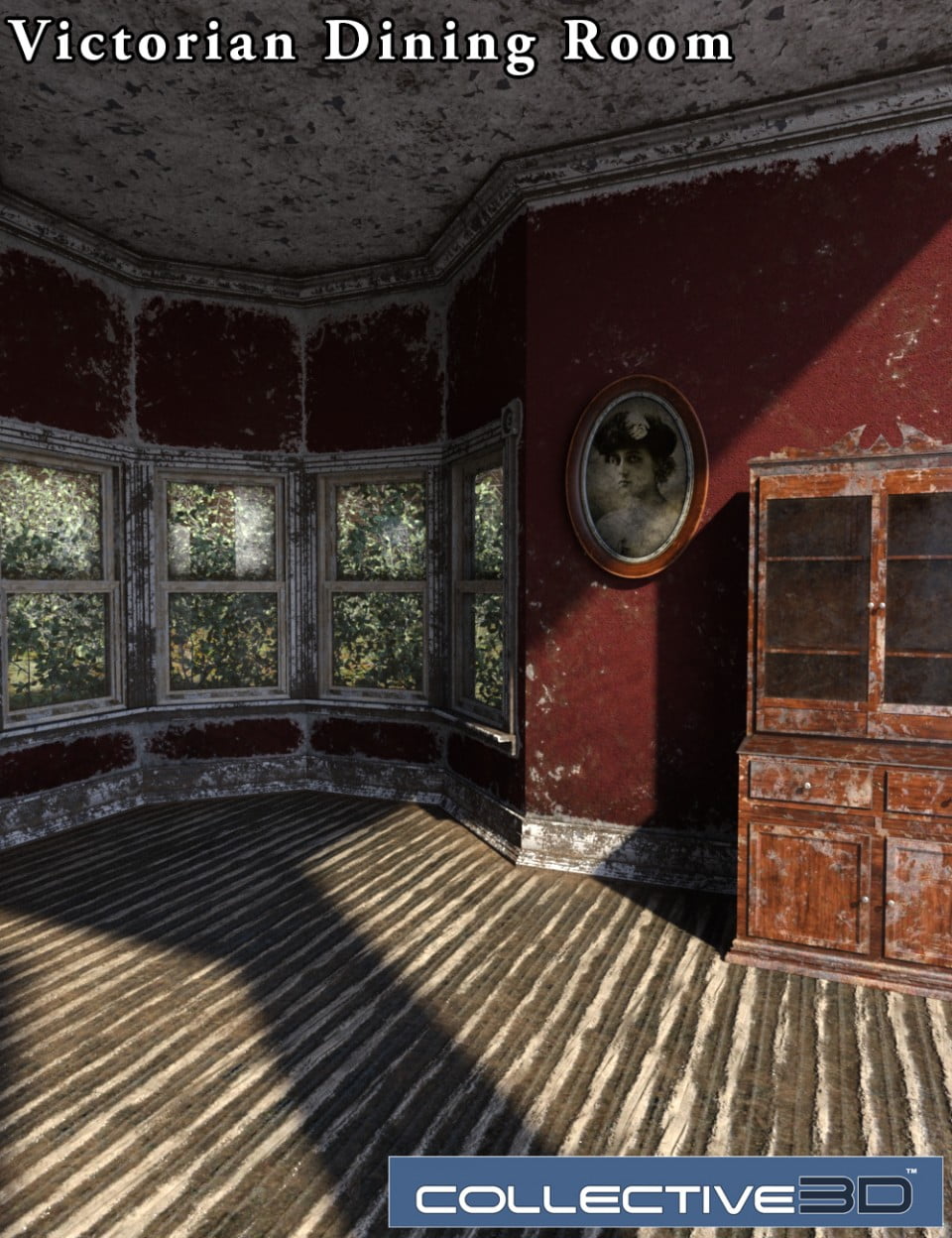 The manor was once stately and elegant, but decades of neglect have left it a hollow shell of it's former glory. All that remains of the home's original inhabitants from 1880 are a couple pieces of rundown furniture and a dusty old portrait hanging on the wall.
The Collective3d Movie Set series is designed to provide the most interesting and detailed backdrops for scenes featuring your favorite characters. Victorian Dining Room represents a partial interior of a rundown old Victorian manor. Peeling paint, warped floorboards, chipped moldings, and an old portrait lend an air of desolation behind which are hints of the home's former elegance.
Included in the set are the interior walls, floor, and ceiling of the house, as well as an extended shell for light blocking/bouncing, an accent table, a china cabinet, a wall portrait, and an exterior terrain featuring the ground, ground cover overgrowth, and a brick wall. Also included is a !Preload file setting up the scene as depicted in the promos. The Portrait, China Cabinet, and Accent Table can be loaded separately for use here, and in other scenes as well!
What's Included and Features
Collective3d Movie Sets Derelict Victorian Dining Room: (.DUFs)
Full Preset
Walls and Floor
Back Wall
Side Wall
Back Shell Wall
Side Shell Wall
Accent Table
China Cabinet
Portrait
Terrain
Bushes
Bushes 2
Brick Wall
Accent Table
China Cabinet
Photo
Textures Include:
72 Texture, Normal and Bump Maps (4096 x 4096)
Notes
This product includes:
1 DSON Core Installer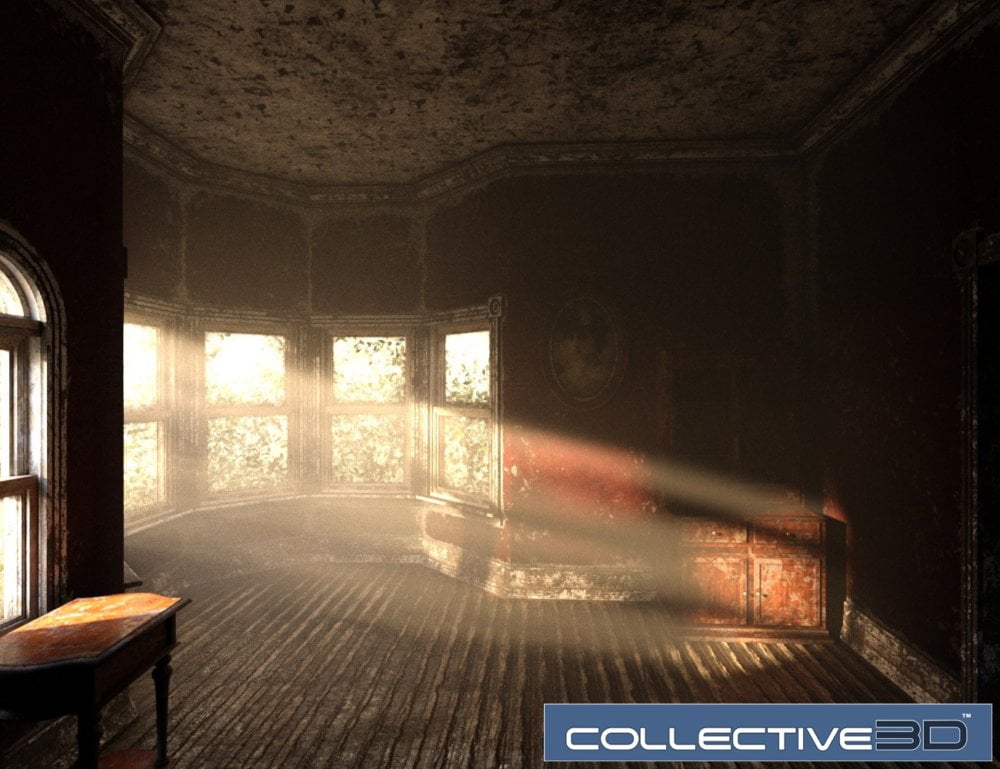 ---