Collective3d Portrait Vignettes Horror 2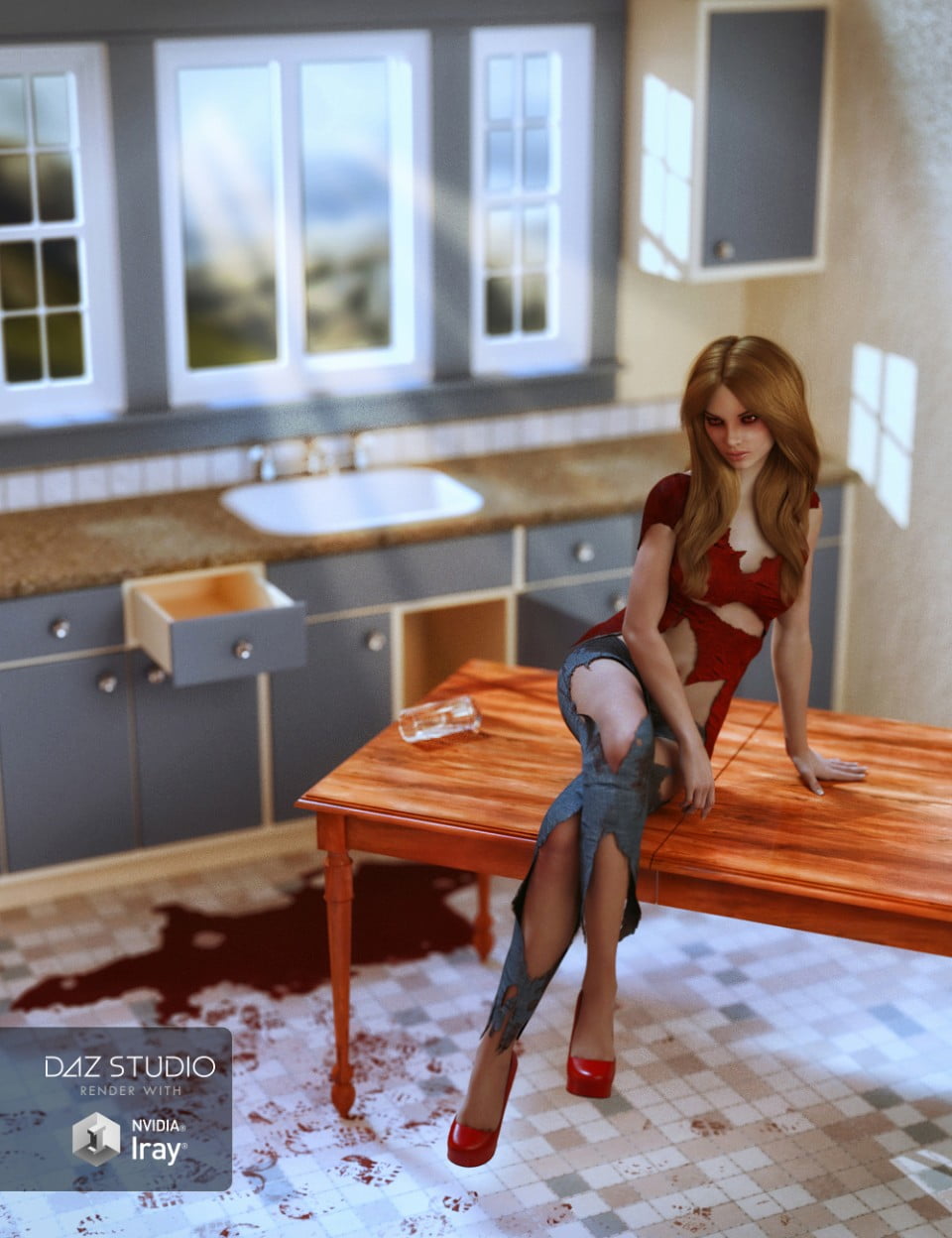 The Collective3d Portrait Vignettes series is a collection of simple but well detailed scenes for the times you need to render a nice portrait of your favorite character but don't care for the time and expense of loading in a larger scene.
Horror 2 features a 10 foot by 10 kitchen scene that can be loaded "clean" or as the site of a mysterious murder! The scene features two walls and a floor, upper and lower kitchen cabinets with a sink, a dining table, a drinking glass, and a ceramic bowl. The floor comes in two textures, clean, and with a pool of blood and bloody footprints.
Simple but elegant, you simply load the scene, load your character, light, and shoot. The smaller scene means less memory and CPU overhead. The floor and wall are individually UV unwrapped and each of the components can be loaded and rearranged to suit your needs.
The set includes the wall and floor mesh with a large window, the countertop with cabinets, the dining table, a drinking glass, and a ceramic bowl all as individual pieces, as well as a two preloads of the scene as depicted in the promotional renders. One drawer can be pulled open, and the cabinet doors below the sink can be opened with morphs. The floor and wall textures are in 4k high resolution and easily edited in your favorite paint program for detailed bumps and displacements and color changes.
This Product Includes:
1 DSON Core Installer
1 Poser Companion Files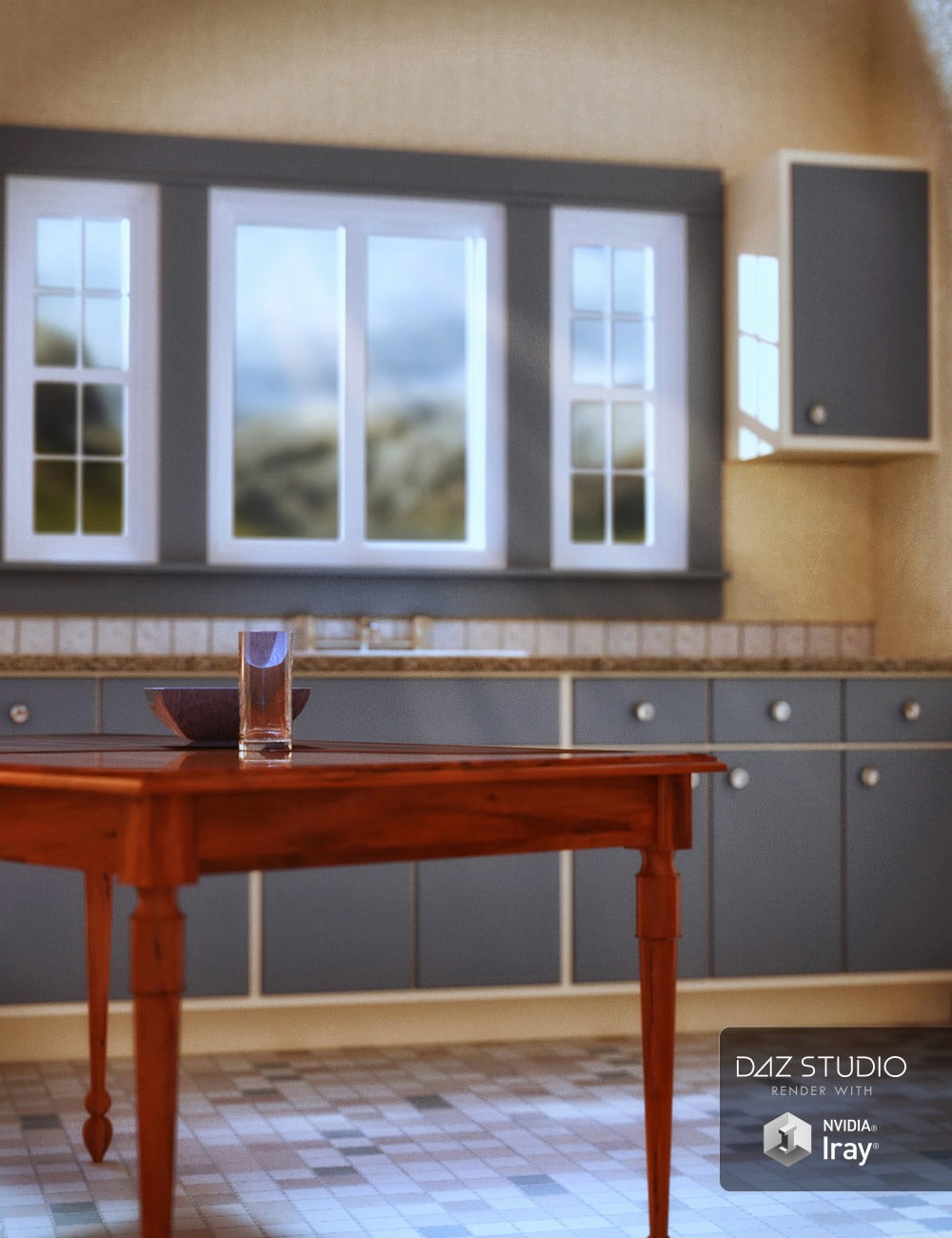 ---