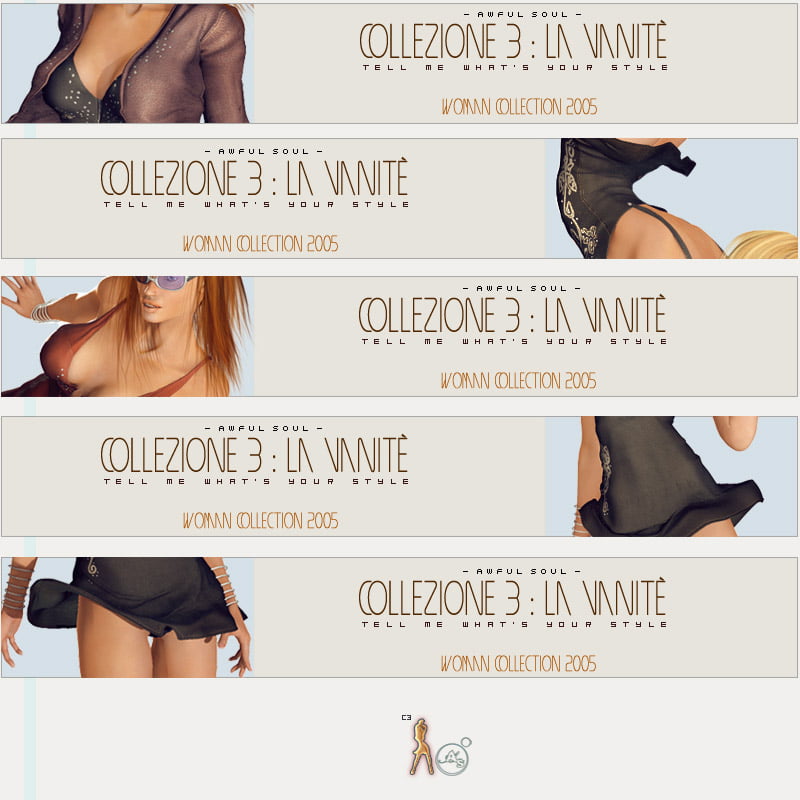 The most extreme morphs, such as Move Up Totally and Move Up 3 (which completely change the position and shape of the dress) will only work properly in more standing poses and may be difficult to use with custom characters such as Kielo.
REQUIREMENTS:
Victoria 3 (by DAZ), optimized to work in Poser 5 and 6 (works in Pro Pack and P4 as well but BUM and rsr files are not included and material settings may require some editing.
This product was not tested in DAZ Studio.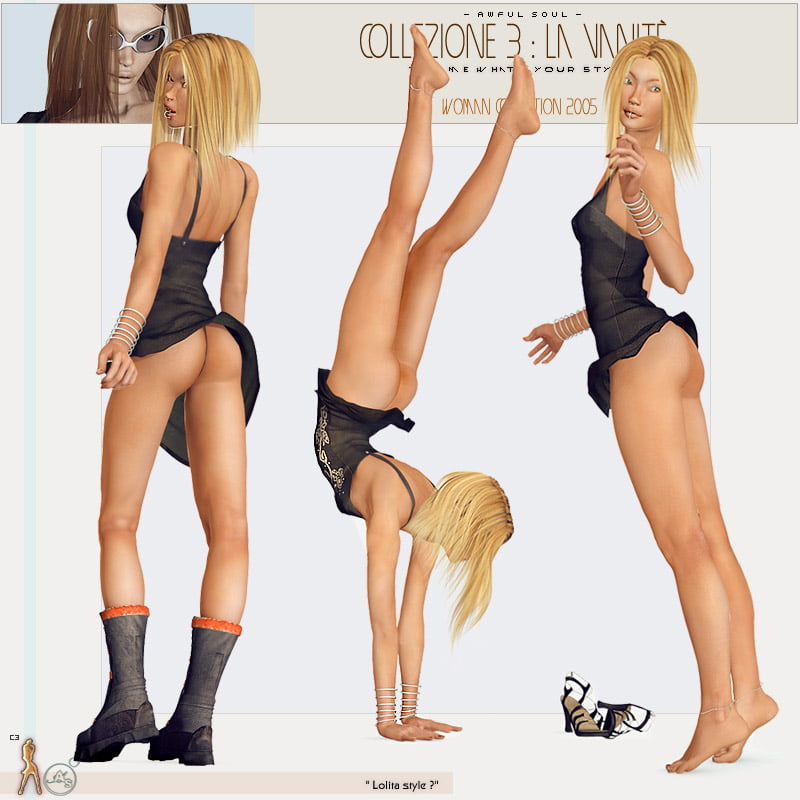 ---