Colors for Sunday Casuals: Basics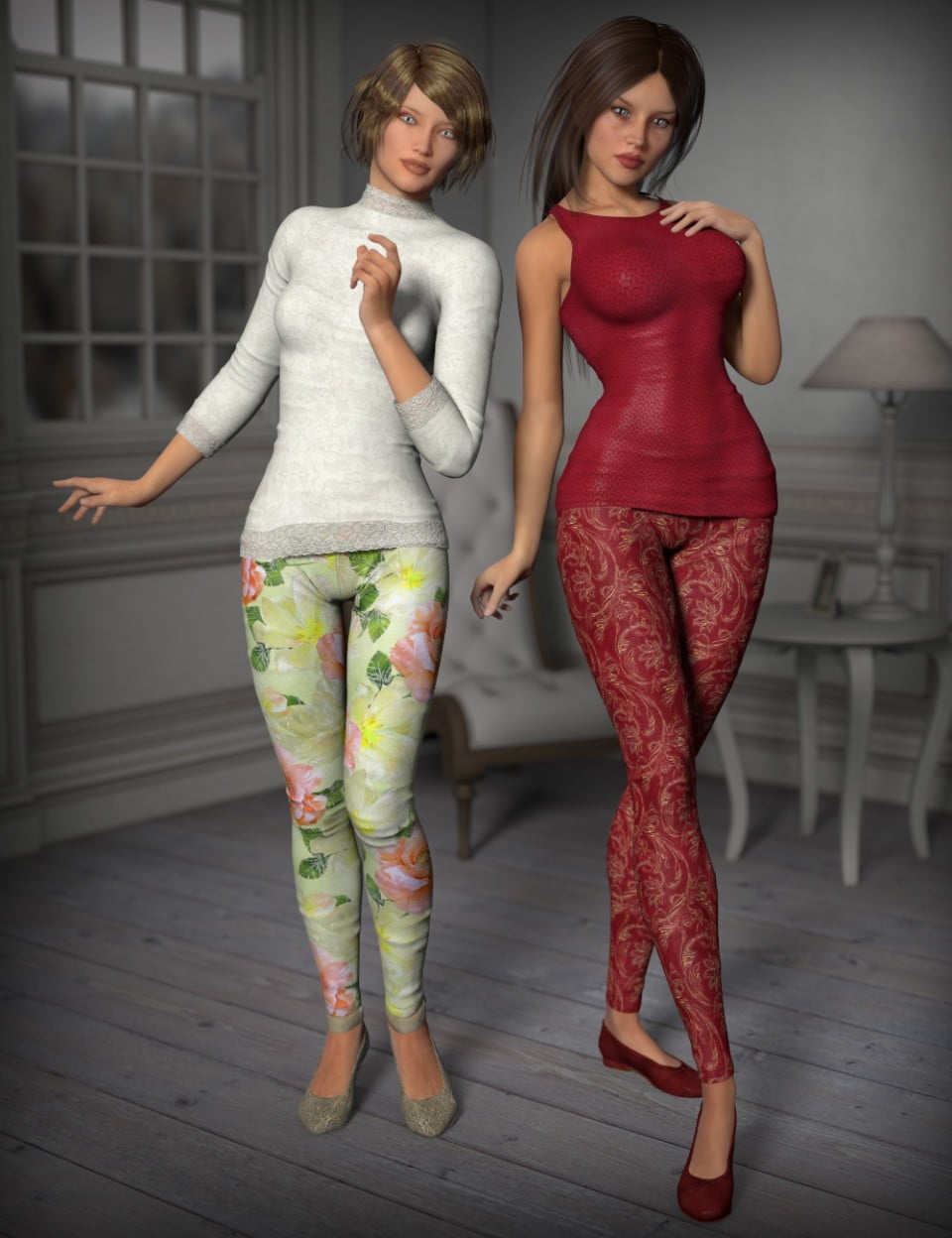 ---
Colors for Sunday Casuals: Basics
Having some basics in your wardrobe is nice, but you need them in different colors, too.
This add-on pack gives you new textures and styles for the shirt and leggins of the Sunday Casuals: Basics set.
And IN ADDITION you get neutral base presets which you can customize to your taste.
The customizable presets load with a white or grey texture and all maps and settings for bump, specular and so on already in place.
All you need to do is pick a diffuse color of your choice and you've got a new look.
As a bonus this set also includes the neutral base presets for the styles of the base pack.
Poser Companion Files with customized Poser materials are included!
This set now contains Iray and 3Delight Material Presets for both Genesis 2 Female and Genesis 3 Female Versions!
---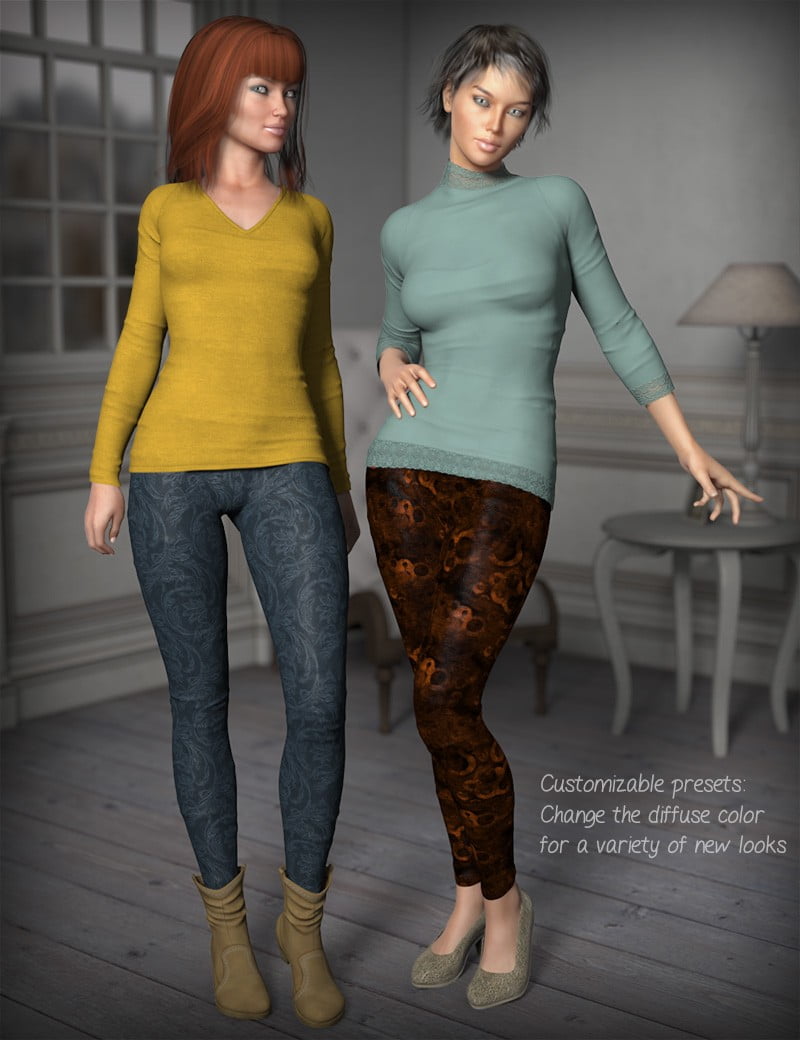 ---