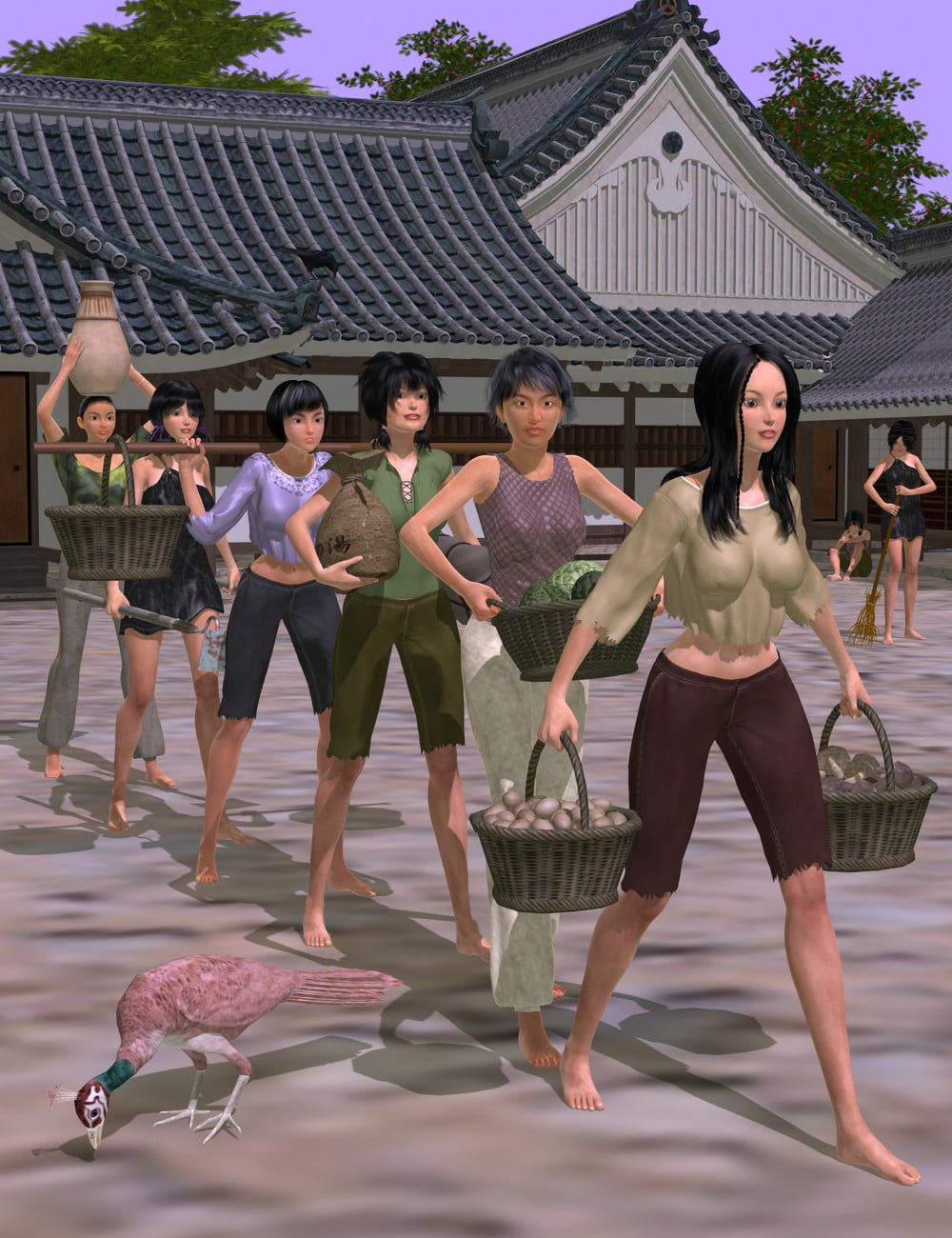 Commoner Co-Star Aiko is a working-woman's pose set featuring the Aiko character.
She is hard at work as a Porter, Laborer, Servant, and as a Gossip.
Where would the Upper Classes be without the salt of the earth?
These are the poses to populate your backgrounds and give them more energy and realism.
Who knows? They may steal the show.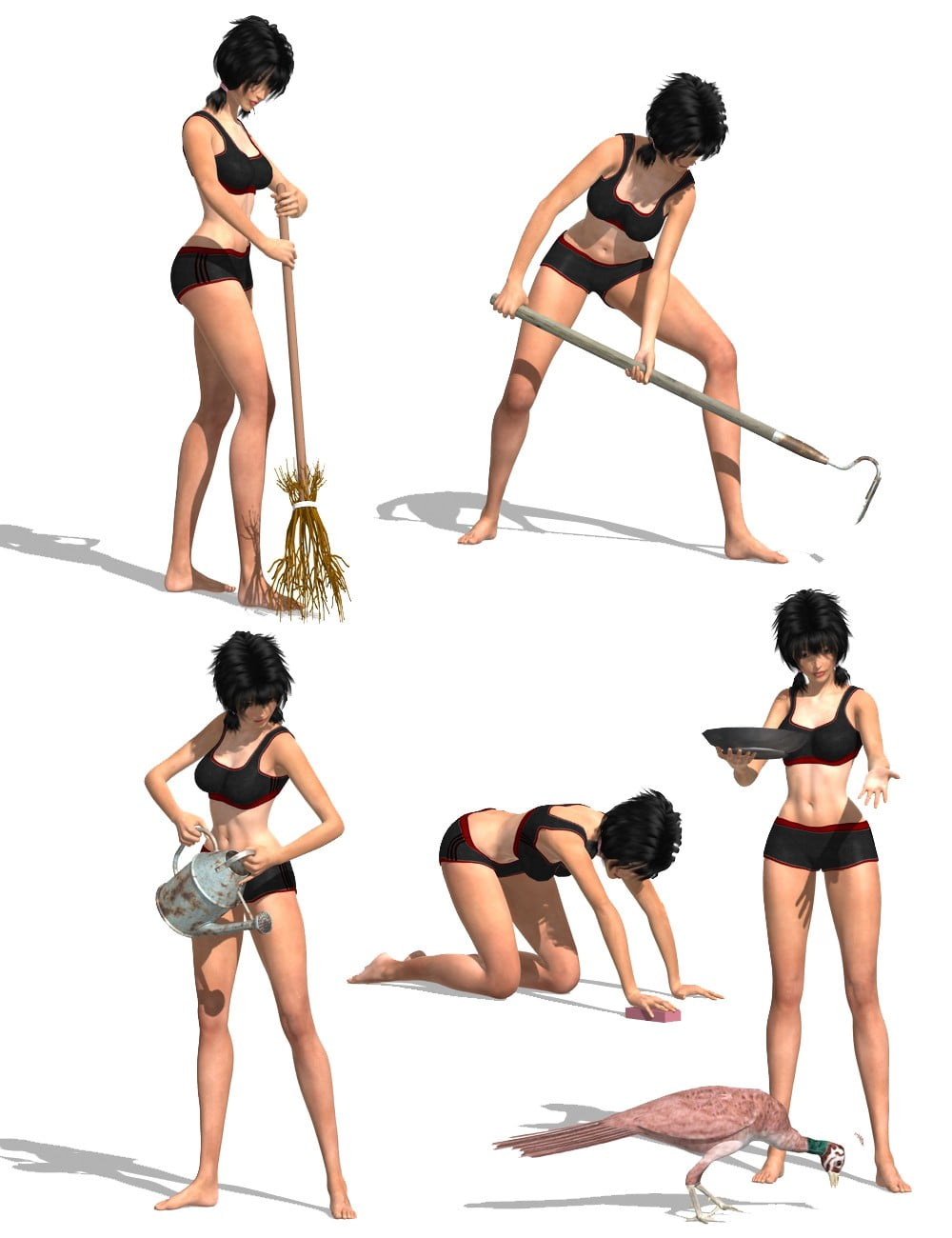 ---